I didn't move quickly enough yesterday to see what correct reading of newly released Mueller Report materials Byron York deleted. But Byron got literally everything wrong with this tweet, purportedly a correction.
Sadly, Byron is not the only one making this error. Daily Beast did so, as well. Even BuzzFeed's coverage of this is misleading.
Parts of the Mueller Report that BuzzFeed have liberated — both this most recent unsealing and a prior one in November 2020 — now show that:
Mueller had sufficient evidence to charge Don Jr with a misdemeanor CFAA charge, but once he ruled out a felony charge, did not charge Jr, because he correctly determined that would be an asinine prosecutorial decision
Mueller had outstanding questions about whether Roger Stone conspired with Russia, and so declined to charge him in July 2018 but did refer those questions for ongoing investigation (an investigation which, if claimed exemptions are any guide, was still ongoing in November 2020)
Mueller didn't charge Jr because his likely crime amounted only to a misdemeanor
As newly unsealed language explains,
The Office also considered whether Donald Trump Jr. intentionally accessed a protected computer without authorization, in violation of [CFAA … by] us[ing] a password, supplied to him by WikiLeaks … to access the website "putintrump.org" in September 2016.
Mueller found that Don Jr's conduct met each element — (1) access without authorization and (2) obtain information from (3) a protected computer (4) intentionally — of a misdemeanor CFAA violation (meaning, there was probable cause he had committed the crime):
Trump Jr. received the password from WikiLeaks and then wrote to others that "it worked" when he tried it; that evidence would support a conclusion that he "accesse[d] a computer without authorization."
Trump Jr's statement in an email that he had seen the website's contents likely sufficed to demonstrate that he "obtained information" from the computer, since the word "obtain" in this provision "includes mere observation of the data."
The computer accessed with the password likely qualifies as "protected" under the statute, which reaches "effectively all computers with Internet access."
The same course of conduct, and Trump Jr's email admissions afterwards, also suggested that Trump Jr acted "intentionally."
That language establishes that, contra Byron, Don Jr did probably commit a crime, something that one of the leading experts on CFAA, Orin Kerr, laid out in 2018.
But Mueller didn't charge it. Legalistically, Mueller didn't charge it because prosecutors couldn't prove that Jr's conduct was serious enough to merit a felony charge because he didn't get $5,000 of value from the information or try to commit another crime with the information.
In this instance, Trump Jr. accessed the website shortly before it went public using a "guessed" password that, although it was sent to him individually, had also been posted by WikiLeaks to its public Twitter account, such that anyone following WikiLeaks could have gotten the same purview of the website that Trump Jr. did. That fact, among others, would make it difficult to prove that Trump Jr. acted to further any crime or tort or that he obtained information valued at more than $5,000–which are the kind of circumstances that can trigger felony punishment under the statute.
Colloquially, this language means that Mueller determined the conduct was so minor that it would be asinine to charge. That was undoubtedly the correct decision.
Incidentally, this is a perfect example of what I discussed in my Ratfucker Rashomon series about ways the genre of the Mueller Report — a report on prosecutorial decisions — obscures the real significance of the investigative findings. This conduct was interesting for Mueller not because it was ever going to be charged as a crime (though it was one of the things cited to get the contents of Assange's Twitter account in 2017), but because WikiLeaks and Assange fairly obviously repeatedly cultivated Jr, including:
In October 2016 when they tried to conduct outreach to the campaign via him rather than Roger Stone
The day after the election, when they pitched Don Jr on ways to contest a Hillary win
In December 2016, when they again tried to shift the pardon discussions ongoing with Stone to Jr
In July 2017, when Assange encouraged Don Jr to release his own June 9 meeting emails and to reach out to the go-between Stone was using, Margaret Kunstler
In November 2017, when Assange implicitly threatened Don Jr with release of more CIA source code
All this is important for understanding how WikiLeaks was pressuring Trump and likely played a huge role in Trump's pivot on an Assange pardon after he realized Mueller was investigating it. But much of it is not criminal (and it's not clear whether Jr encouraged it at all). So none of it appears in the Mueller Report, which is limited to prosecutorial decisions.
This misdemeanor CFAA declination, then, hides far more interesting investigative threads Mueller pursued that would never show up in a declinations report.
Mueller didn't charge Stone because DOJ was still investigating
Because the four pages released yesterday include two of a number of discussions of the prosecutorial decisions regarding Stone, multiple people (including Byron) are stating that Mueller found that Stone did not conspire with Russia's hack-and-leak campaign. That's based on this language:
Separately, Russian intelligence officers who carried out the hacking into Democratic Party computers and the personal email accounts of individuals affiliated with the Clinton Campaign conspired to violate, among other federal laws, the federal computer-intrusion statute, and they have been so charged. See United States v. Netyksho, et al., No. 18-cr-215 (D.D.C.). The evidence was not sufficient to charge that former Trump Campaign member Roger Stone joined or participated in the hacking conspiracy.
[snip]

Therefore, the Office did not seek charges against WikiLeaks, Assange, or Stone for participating in the computer-intrusion conspiracy alleged in Count One of the Netyksho indictment.
Both these references discuss a prosecutorial decision made in July 2018.
But a footnote to the CFAA declination released in the material BuzzFeed liberated in November 2020 reveals that Mueller made multiple referrals regarding this issue to DC's US Attorney Office.
The Office determined that it could not pursue a Section 1030 conspiracy charge against Stone for some of the same legal reasons. The most fundamental hurdles, though, are factual ones.1279
1279 Some of the factual uncertainties are the subject of ongoing investigations that have been referred by this Office to the D.C. U.S. Attorney's Office.
A warrant targeting Stone after the Netysko indictment in 2018 explained that, "It does not appear that Stone is currently aware of the full nature and scope of the ongoing FBI investigation." Warrants from this same period (some of which were originally withheld from Stone) make clear the investigation pertained to his foreknowledge of Guccifer 2.0's operation, not WikiLeaks. The efforts to hide parts of the investigation from Stone appears to have worked, as he appears to have believed that the charges against him for lying, obstruction, and witness tampering pertaining to WikiLeaks was the end point of the investigation, which may have been why Andrew Miller ended his challenge to a Mueller subpoena after the Report was released.
In fact, a number of other declination decisions don't include all of Stone's exposure. The most substantive Stone-related declination in the report addresses contacts with WikiLeaks (but not Guccifer 2.0) and addresses campaign finance crimes.
The individual declinations of a conspiracy don't address the section of the report that addresses Stone's conduct:
That particular section is silent about declining a conspiracy related to Volume I Section III, which is where everything Stone-related appears, even his contacts with Henry Greenberg, which was effectively another outreach from a Russian, which otherwise should appear in Section IV.
In other places, too, the report discusses "Trump Campaign officials" or members, rather than discussing people associated with it or a former campaign official as it does elsewhere, a distinction with Stone (who left the campaign in 2015) that Mueller sustained.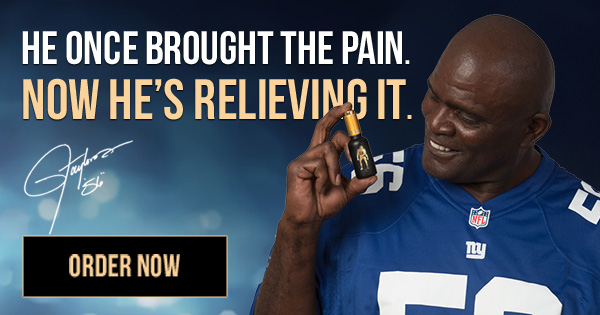 Further, the evidence was not sufficient to charge that any member of the Trump Campaign conspired with representatives of the Russian government to interfere in the 2016 election.
[snip]
As a result, the Office did not charge Gordon or any other Trump Campaign official with violating FARA or Section 951, or attempting or conspiring to do so, based on contacts with the Russian government or a Russian principal.
All of which is to say that Mueller did not charge Roger Stone in July 2018 when he indicted the Russian hackers. Likewise, he did not charge Stone for receiving an illegal campaign donation by optimizing the WikiLeaks releases. But the other declinations in the report stop short of addressing Stone's conduct, and a footnote (as well as referrals that were explicitly labeled as Stone-related in the second release of the report) makes clear that the investigation into Stone continued past the end of the Mueller investigation.
That doesn't mean DC prosecutors ultimately found that Stone committed a crime. He has not been charged (at least not publicly). But at the time the report was written in March 2019, the investigation into whether Stone conspired with Russia remained ongoing.