MrBeast is currently ruling the internet with his amazing and engaging content. There's no doubt about the fact that he's destined to witness more success in the coming years.
ADVERTISEMENT
Article continues below this ad
Following his recent accomplishment of going past 100 million subscribers, many of his fans might be curious to know more about their favorite YouTuber. Especially in terms of his earnings and overall net worth that he's amassed so far in his career.
MrBeast Net Worth in 2022
ADVERTISEMENT
Article continues below this ad
Jimmy started his channel in the year 2012 and since then, he's gradually seen a staggering growth on the social media. Thanks to his out-of-the-box creativity, he's gained an unmatched stardom across the globe.
Speaking of MrBeast's current net worth, then according to the blog by CAKnowledge, the YouTuber's 2022 net worth is $56 million. Not to mention that there are various mediums through which the YouTuber manages to make that much amount. Apart from his videos themselves, Jimmy uses multiple other methods to utilize them in order to grow bigger and better.
Biggest earnings from videos for MrBeast in 2022
While he's having a net worth of $56 million, it's still a mystery when it comes to how much he makes from his every video. Although one can assume the figure to be higher, given his reach to millions of followers, there's still no exact number available. Same goes for his videos that have been on the trending list this year.
MrBeast's one of the most popular clips in 2022 include the one in which he built the world's most dangerous escape room. So far, it has gained over 119 million views. Then comes the video in which Jimmy recreated Willy Wonka's Chocolate Factory, spending millions of dollars on it as well. This clip has amassed over 90 million views as of this writing.
Without a doubt, these clips, along with his other popular videos, must have generated a whopping revenue for the YouTuber. And of course, how can one forget the impact of ads in them?
Biggest contracts of MrBeast
Yes, he earns a lot from his videos that gain unmatched views across the social media platforms, the star also makes use of other crucial options as well. He has partnered with some of the biggest brands as well in order to make a massive amount of money.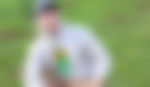 For example, he's been sponsored in the past by companies like Electronic Arts as well as Microsoft. He's also partnered with renowned brands such as Nike and Champion. He also earns from merchandise sales of his own brand MrBeast. Various accessories based on the king of viral videos are extremely famous among children and his die-hard fans.
DIVE DEEPER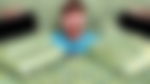 Pricing of MrBeast house and cars
According to CAKnowledge, Jimmy has got some impressive options, owning multiple properties. He's got four different and lavish houses in Kansas, Georgia, Los Angeles, Las Vegas, and New York. In search of making better content, he always keeps switching between them. Simply put, he never lives at one place for a longer time.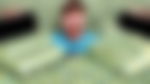 When it comes to his car collection, MrBeast currently has three luxurious models from different companies as per the website Abizz. He's got a Lamborghini Huracan Spyder being worth $229,000, along with a Tesla Model S that costs $90,000. And yes, he also owns a BMW i8 Coupe, being worth $149,000.
ADVERTISEMENT
Article continues below this ad
Growth in years in terms of net worth
The rise of MrBeast has been nothing less than an amazing dream. From being a nobody to being one of the most trending and popular celebrities in the world right now, his journey has been inspiring to say the least. But few years ago, he didn't have a net worth that he's currently having at the moment.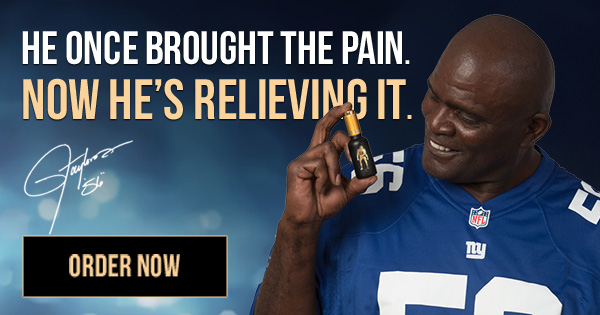 In the recent years, he has seen a big jump in his revenue skyrocketing in an unexpected manner. Talking about the last five years, then he had a net worth of $16 million in 2017. A year later, the figure stood at $20 million as MrBeast saw a big addition of $4 million, according to CAKnowledge.
ADVERTISEMENT
Article continues below this ad
For the years 2019 and 2020, the net worth increased even more. It was $27 million and $35 million respectively in these two years. Last year, it jumped to a solid $45 million while the current amount is already mentioned above, being a staggering $56 million.
WATCH THIS STORY: Ranking YouTube Superstar MrBeast's most watched videos of all time