On most days, it feels impossible to be a fan of horror and not also be a fan of Stephen King. Called by many "The King of Horror," he is omnipresent, like some all-seeing floating squid monster from an H. P. Lovecraft story. And it's no wonder — King, one of the most prolific and famous writers of our time, has written 64 novels, 5 non-fiction books, and roughly 200 short stories. Even today, in a typical year, he publishes two new novels. Surely he must have made some kind of Faustian deal with the devil to be able to write so consistently.
In all seriousness, though, Stephen King's novels and stories have been adapted into some of the most beloved horror films of the past 50 years. And, like his books, there are just so many of them. The most notable film and television shows adapted from King's stories include Carrie (1976), The Shining (1980), Creepshow (1982), Cujo (1983), Christine (1983), Children of the Corn (1984), The Running Man (1987), Pet Sematary (1989), Misery (1990), It (1990), The Shawshank Redemption (1994), Thinner (1996) The Green Mile (1999), 1408 (2007), The Dark Tower (2017), It (2017), It: Chapter Two (2019), and Doctor Sleep (2019).
After the blockbuster success of the It reboot films in 2017 and 2019, which now make up one of the most lucrative horror franchises in history, studios are falling over themselves to find more Stephen King properties to adapt and reboot. Here are some of the most noteworthy Stephen King adaptations expected to come out in the next few years.
Mr. Harrigan's Phone – October 2022 Release
Craig works as an assistant for the elderly Mr. Harrigan, but the old man tragically passes away. Without anyone else to talk to, Craig calls Mr. Harrigan's phone and leaves a voicemail venting about someone who's bullying him. Soon after, the bully is found dead by apparent suicide. Blumhouse Productions is producing the film, based on the novella "Mr. Harrigan's Phone" from King's 2020 story collection If It Bleeds.
It will be directed by John Lee Hancock (The Blind Side, Saving Mr. Banks, The Founder) and star Jaeden Martell (young Bill Denbrough in the It reboot films), Donald Sutherland (The Hunger Games franchise), Kirby Howell-Baptiste (The Sandman, Barry), and Joe Tippett (Rise).
Mr. Harrigan's Phone is set to release on Netflix on October 5, 2022.
Salem's Lot – 2023 Release
When writer Ben Mears returns to his hometown of Jerusalem's Lot and learns it is plagued by a vampire, he teams up with the locals to rid the town of its undead predator. The film is based on the 1975 novel of the same name, the second novel King ever published. It will be directed by Gary Dauberman (writer of the Anabelle haunted doll films and the It reboot films) and will star Lewis Pullman (Top Gun: Maverick) and Makenzie Leigh (Billy Lynn's Long Halftime Walk).
Related: The Best Miniseries Based on Stephen King's Books, Ranked
Salem's Lot was initially slated for September of this year but was pushed back by Warner Bros. Pictures "due to COVID-related delays in the post-production realm." It is now scheduled to release sometime in 2023.
The Boogeyman – 2023 Release
A mother's death causes her husband to retreat into grief, leaving their two young daughters helpless when they start sensing a strange presence in the house. Based on the short story of the same name from King's 1978 story collection Night Shift.
The Boogeyman will be directed by Rob Savage, produced by 20th Century Studios, and is set to release exclusively on Hulu sometime in 2023.
From a Buick 8 – TBA Release
A group of old state troopers share stories of a mysterious Buick they encountered many years ago, which became the center of several strange disappearances. The film will be based on From a Buick 8, published in 2002, one of the few older King novels that has never been adapted.
In 2019 Thomas Jane (Boogie Nights, The Punisher) announced that he would be forming a new production company, Renegade Entertainment, with producer Courtney Lauren Penn to adapt the novel. As of August 2020, the project is still going forward, with Jim Mickle (Sweet Tooth) directing.
The Girl Who Loved Tom Gordon – TBA Release
The Girl Who Loved Tom Gordon is a 1999 novel about a girl who gets lost on a hiking trip and must survive on her own in the wilderness. It was initially set to be adapted by legendary horror director George A. Romero in the early 2000s, but the plans sputtered out around 2005, and Romero passed away in 2017.
The project has recently been resurrected and will be produced by Chris Romero (a.k.a. Christine Forrest, Romero's ex-wife and producer of Dawn of the Dead), Roy Lee (It and It: Chapter Two), Jon Berg (Justice League), and Ryan Silbert (The Girl is in Trouble). As of November 2020, Lynne Ramsay (We Need to Talk About Kevin) is set to direct.

The Running Man – TBA Release
The Running Man is a dystopian thriller novel published by King under the pseudonym Richard Bachman in 1982. The premise concerns a grim reality show in the year 2025 in which contestants are set loose in the world and hunted down by the viewers, who receive a large cash prize for killing them.
In 1987 the novel was loosely adapted as an Arnold Schwarzenegger sci-fi action movie, full of predictably cheesy one-liners. According to Paramount Pictures, this new adaptation will be more faithful to the novel. Edgar Wright (Shaun of the Dead, Hot Fuzz) will direct.
Throttle – TBA Release
In Throttle, a group of bikers find themselves fighting against a tanker truck trying to run them off the road. The film will adapt the novella co-written by Stephen King and his son Joe Hill, which was in turn inspired by legendary science fiction and horror author Richard Matheson's 1971 short story "Duel."
A film adaptation was first announced in 2017, and in 2020 it was revealed that HBO Max would distribute it. As of 2020, David S. Goyer (Blade: Trinity) and Keith Levine (Scream: The TV Series) are producing, with Leigh Dana Jackson (Sleepy Hollow, Scream: The TV Series) writing.
The Tommyknockers – TBA Release
The Tommyknockers is a 1987 novel by King that marked a rare excursion into pure science fiction. Similar to Invasion of the Body Snatchers, an alien spacecraft lands on Earth and begins exerting a powerful influence on the residents of a nearby small town. King himself has since called it an "awful book."
It was adapted into a TV miniseries in 1993, but in 2018 it was announced that modern horror maestro James Wan (Saw, The Conjuring, Insidious) would be producing a film version. Not much has been revealed since then, however.
Overlook – TBA Release
Warner Bros. TV is working on a spinoff of King's 1977 novel The Shining. Famously, King hated Stanley Kubrick's 1980 film adaptation starring Jack Nicholson and Shelley Duvall and helped produce a 1997 miniseries that was more accurate to the books. In 2013, King wrote a sequel to The Shining called Doctor Sleep, which was also adapted into a film in 2019.
Related: The Best Haunted House Movies of All Time, Ranked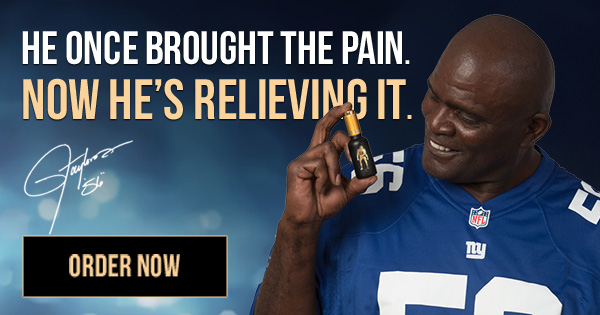 Overlook is planned as a prequel streaming series and will explore the history of the Overlook Hotel and what happened before the Torrances arrived. Presumably, it will draw heavily on the stories and lore about the hotel explored in the novel but left out entirely from the Kubrick adaptation. J. J. Abrams (Lost, Star Trek, Star Wars: The Force Awakens) is set to produce, and the series will release on Netflix.
Pet Sematary Prequel – TBA Release
One of King's most famous novels, the 1983 Pet Sematary, could also be getting another film. It was adapted first in 1989 and again in 2019, and now a prequel film is in development. In an interview with ComicBook, writer Jeff Buhler said in 2019 that they had toyed with the idea of making a prequel film that explores "the mythology of the town, these rituals that children present, the mythology of the Miꞌkmaq, the Wendigo, the cemetery, the origins, Jud's life."
In 2021 the film was officially confirmed, with Buhler writing, Lorenzo di Bonaventura (2019's Pet Sematary, G.I. Joe, Transformers) producing, and Lindsey Beer making her directorial debut. The film will be exclusive to Paramount+.
The Talisman – TBA Release
The Talisman is a 1984 fantasy novel co-written by Stephen King and horror author Peter Straub. It follows a young boy on an adventure across a terrifying alternate-reality United States to find a magical talisman that will save his dying mother.
A film adaptation has apparently been in the works for decades. In 2021, it was officially announced that a television series was being produced by Steven Spielberg's Amblin Partners, along with the Duffer Brothers (Stranger Things). It will eventually release on Netflix.