Arnold Schwarzenegger needs no formal introduction. Bodybuilder, actor, investor, and politician, he holds many such titles. Traveling from Austria to America with nothing but dreams, Arnie has established his name amongst the greatest over the years.
ADVERTISEMENT
Article continues below this ad
The people equally love his eldest daughter, Katherine. Having completed her education at the University of Southern California, the mother of two is married to Guardians of the Galaxy fame actor Chris Pratt. Sitting for an interview with US Weekly, the author spoke about her life and having kids.
ADVERTISEMENT
Article continues below this ad
Arnold's daughter spoke her heart out
Earlier this year, Katherine welcomed her second daughter with her husband. Though she is known to live a private life, she occasionally takes to her social media platform to share glimpses of her personal life. Coming from a big family herself, Katherine, as she quotes, "love the idea of having a lot of kids around and a big family."
For the unversed, Kathrine is the eldest child of former couple Arnold Schwarzenegger and Maria Shriver. She grew up in a big home alongside three siblings, Christina, Patrick, and Christopher. Though she did not provide more details about her parenthood plans, she did not deny them as well.
Leaving things in the hands of God, Katherine remarked, "Whatever God has in his plan for us is what we'll do," Katherine married Pratt in the year 2019. The two have two kids together, Lyla and Eloise. She is also the stepmother to Chris's ten-year-old son, Jack. Before marrying Katherine, Chris was earlier married to Anna Faris. Kathrine loves to be around kids, but she freaks out when she sees her dad around them.

ADVERTISEMENT
Article continues below this ad
Arnold Schwarzenegger talks about her worried daughter 
In a recent episode with Jimmy Kimmel Live, the new grandad Arnold revealed, "I've never changed diapers on Lyla because I think that Katherine is the expert gatekeeper." Talking about his daughter, he says that Katherine is very protective of her little one.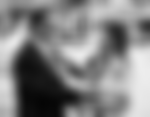 He further adds, "Whenever you touch the baby, she's like, 'don't hold her like this.'" Though he tries to counter Katherine by reminding her he has had enough experience with kids, his daughter hardly pays any heed. However, Arnold understands where Kathrine is coming from. He says that such behavior is natural.
Watch This Story:  Mr. Olympia Legends Arnold Schwarzenegger Vs. Ronnie Coleman Body Comparision