One may or may not like him, but one can not ignore his presence. Seven times Mr. Olympia winner and five times Mr. Universe title winner Arnold Schwarzenegger is a force to reckon with. He has not just amassed an enormous fan following but built assets worth millions. Back in the early 2000s, when Arnold's net worth was evaluated, it stood at a whopping $100 million.
ADVERTISEMENT
Article continues below this ad
The said estimation conducted by The Chronicle was based on the analysis by three tax professionals. Arnold's tax details from 2001 were put into consideration for the analysis. Apart from his incredible net value, what was more interesting was the way he was spending it.
ADVERTISEMENT
Article continues below this ad
Arnold Schwarzenegger and his extravagant lifestyle
Coming from a humble background, Arnie's childhood days were not the very best. Growing up in a nation that went to war, the resources were scarce and opportunities limited. However, braving all obstacles and being determined to fly high, the ace bodybuilder worked his best to make it big.
Thus, having worked hard to turn the fortunes, the Terminator star loves to spend his life in style. The said evaluation was done when he was running as a Republican candidate. The tax information that experts reviewed showed the detailed earnings and expenditures of the bodybuilder turned actor.
DIVE DEEPER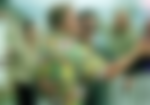 During the review, some exciting facts also came into the limelight, like he spent an extensive amount of $383,000 for household help and paid nearly $1 million to investment advisers. On analyzing the report, former Tax-lawyer Goldsmith could not help but comment, "I'm not surprised, it's just a reminder of how the rich live — it's very different." Taking a sarcastic dig at Arnold for his extravagant lifestyle and spending, the former Lawyer commented, "If you live like Arnold, wouldn't you have to have a couple living in with you, and a chauffeur and a bodyguard?" 

What is Arnold Schwarzenegger's net worth now?
ADVERTISEMENT
Article continues below this ad
A man of many talents, before venturing into films, Arnold perfected multiple roles. Being a household name with his on-screen roles, Arnie quickly climbed the stairs of success. Currently valued at $450, the ex-California governor was a prosperous businessman before entering the movie business.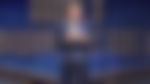 He made $20–30 million per film at his height. He established a career in real estate while making millions of dollars from movies. Arnold Schwarzenegger owns $100 million worth of property. He made $2 million from "Commando," $3.5 million from "Predator," $11 million from "Total Recall," and $12 million from "Kindergarten Cop" and "Terminator 2" in the movie industry.
Watch This Story: Inside $450 Million Worth Arnold Schwarzenegger's Insane Real Estate Empire.
Insane right? For more such articles on Arnold, stay connected!