Across platforms, these social media influencers are trending and informing our cultural zeitgeist IRL. Here, Modern Luxury's Top 100 Content Creators of 2022.
KIM KARDASHIAN
With her new Hulu show, Pete Davidson by her side and ability to shut down a red carpet as a modern-day Marilyn Monroe as she recently did at the Met, Kim Kardashian is hotter than ever. With a social following that almost matches the entire U.S. population, the Skims founder is still reigning supreme.
KENDALL JENNER
Arguably one of the more down-to-earth siblings in the Kardashian-Jenner family, Kendall Jenner began her modeling career at the young age of 14. She's rumored to be one of the highest-paid models in the world, with her own 818 Tequila line to boot.
KYLIE JENNER
It's no secret that Kylie Jenner has "glowed up" since her beginning years on E!'s Keeping Up With the Kardashians; she's become such a sensation that she's influenced some of the most heavily followed trends over the past few years (voluptuous lips, '90s fashion and bubblegum pink hair, to name a few). Only in her early 20s, the young star has a reported net worth of $900 million.
KHLOÉ KARDASHIAN
While Khloé Kardashian has been at the forefront of her famous family for years, her "influencer" status hit a whole new high in 2013 when she stepped into the limelight looking stronger and fitter than ever. Ever since, fans have been following the Good American founder for fun workouts, healthy eats and refreshingly good advice when it comes to dodging negativity.
LADY GAGA
Lady Gaga has gone through many transformations and phases, and we're grateful for every single one. In recent years, she's shown us just how powerful her voice can be, and has formed a strong friendship with iconic singer Tony Bennett. On top of being one of our time's biggest pop artists, she's also a movie star, gaining critical acclaim for her performances in A Star Is Born and House of Gucci.
BRENT RIVERA
If you're looking for a laugh, head over to Brent Rivera's YouTube channel. The charmer started to go viral in 2012 thanks to his videos filled with pranks, challenges and interviews, which propelled him into acting (he was in Hulu's TV series Light as a Feather and movie Alexander IRL).
BELLA POARCH
Bella Poarch joined TikTok just one month into the pandemic, and within eight months, her life was changed forever. Now, the Filipina U.S. Navy vet has over 89 million followers on the platform, where she posts a variety of top trends, lip-syncing, dancing videos and more.
KOURTNEY KARDASHIAN
Like all of the Kardashian sisters, Kourtney is fluent in what her fans want: new trends in fashion, fitness and beauty. In 2019, she launched website Poosh, where gua sha and collagen tea are in surplus—in addition to articles on health and wellness (Kourtney's favorite afternoon snack, anyone?), home design, entertaining, lifestyle and fashion. Follow the oldest Kardashian sister on any social platform for moments with her love, Travis Barker.
DUA LIPA
Grammy Award-winning pop star Dua Lipa has seen a lot of success in the music industry since her album Future Nostalgia debuted. Her TikTok gives fans behind-the-scenes access to her music adventures and her feed is always full of fierce looks that leave us "Levitating."
CHARLI D'AMELIO & DIXIE D'AMELIO
The D'Amelio sister act has successfully transitioned from an explosion on TikTok to fashion stars in record time. Making appearances in major fashion campaigns and in the front row, we expect these two multihyphenates to keep evolving, and we can't wait to follow along.
BILLIE EILISH
The world got a whole new look at Billie Eilish in the recent debut of her Apple TV+ documentary, Billie Eilish: The World's a Little Blurry. The film, which follows the singer on the road, gives fans a front-row seat to her family life, tours and emotional state as she battles with anxiety and depression. In combination with her songs—21 of which have marked spots on Billboard's Hot 100 charts—Eilish is a hit sensation thanks to her dark rasp, daring lyrics and constantly changing hair color.
HARRY STYLES
From his sequined catsuits at Coachella to his shirtless spins on SNL, it's impossible to take our eyes off of Harry Styles. Most of us have seen him grow from a charming boy band member to the icon he is today. Following in the footsteps of Bowie and so many icons before him, this modern legend stylishly shatters barriers and his charisma makes it difficult to be anything but a fan.
EMILY SKYE
emilyskyefit.com; @emilyskyefit
If you're looking to switch up your boring workout routine, take a chance on this full-body sculpt HIIT program by Emily Skye. The Australian model focuses on positive mindsets with easy-to-follow routines, nourishing recipes and 24/7 support for her fans. Currently, she's making waves with her FIT Post-Pregnancy program, which is helping moms gain back strength and confidence at their own pace.
LELE PONS
Born as Eleonora Pons Maronese, this Venezuelan internet celebrity turned heads last year with the release of her song "Bubble Gum." Her Katy Perry-esque music video comes complete with pastel-colored hair, lollipops and a guest appearance from Puerto Rican singer Yandel. Lele Pons, who began her career on Vine, is now an icon across platforms.
ZENDAYA
As the youngest person ever to win the coveted CFDA Fashion Icon award, Zendaya is literally fashion's reigning "it" girl. It's difficult to pick up a magazine these days without seeing her in at least one ad. Her effervescent personality and gorgeous looks are hard to resist. This year, she put on a showstopping performance as Rue in the second season of Euphoria.
EMMA CHAMBERLAIN
shopemmachamberlain.com; @emmachamberlain
Widely known as the internet's resident cool girl, Emma Chamberlain has gone from a funny YouTuber to full-blown fashion star. She's still active on her social media, posting photos from shoots; promoting her coffee brand, Chamberlain Coffee; and highlighting her many travels and brand deals.
GIGI & BELLA HADID
Like many moms around the world, Gigi Hadid gave birth during the pandemic, to a beautiful baby girl, Khai. Since then, she's filled her feed with little sneak peeks of her baby, along with sharing post-pregnancy skincare routines, high fashion and beauty secrets. Of course, the now 27-year-old is back to full-time modeling, with the opening of the Versace fashion show already in the books for this year.
BEYONCÉ
Queen B will never not be relevant. The mother of three and performance icon is still showing us all the ways we'll never be her. Hundreds of millions of fans follow her Instagram, where she posts some of the most incredible outfits and photos. Don't forget to stay up to date on her Ivy Park line with Adidas.
JEN SELTER
What started as a job as a front desk attendant at her local gym blossomed into a full-time fit-fluence career. Jen Selter, who grew up in New York City, attracts over 13 million followers on Instagram thanks to her high-intensity fitness routines and healthy smoothie recipes—not to mention her cute pup, Gram. Plus, she launched company BlendJet, allowing health fanatics to blend smoothies on the go. Follow along for her favorite recipes—think strawberry milk, green protein smoothies and more.
BLACKPINK
Blackpink is one of the biggest K-pop groups in the world, with four members: Lisa, Rosé, Jennie and Jisoo. The group sets trends left and right for the industry, and is wildly popular for its catchy songs and iconic dancing, both in music videos and onstage.
RIHANNA
The world didn't know pregnancy fashion until Rihanna joined the club. She's been a fashion figure since long before the baby, though, and has a hand in creating many of the street style trends we see today. We're all waiting for the next album, but in the meantime, let's take solace in her brands Fenty Beauty and Fenty Skin.
HUDA KATTAN
hudabeauty.com; Instagram: @huda and @hudabeauty; TikTok: @hudabeauty
It only took leaving a career in finance, a passion and five years for Iraqi American makeup artist Huda Kattan to change her life. Since launching in 2013, her makeup line Huda Beauty has become one of the most popular and fastest-growing brands in the industry with a multitude of products from lashes and brow pencils to lipsticks and beyond. In more recent news, Kattan released a video encouraging influencers to embrace natural beauty with no filters, and transparency for when editing is in place.
JOJO SIWA
When America first met JoJo Siwa, she was starring on Lifetime series Dance Moms and rocking gigantic hair bows. Eight years since her debut on the show, the spunky, Nebraska-born pop star has stayed relevant through a bow business and D.R.E.A.M. tour on Nickelodeon, as well as active social media accounts giving a true insight into the star's life. In more recent news, she used her social platforms to come out to fans as a member of the LGBTQ community, introducing her girlfriend, Kylie Rock, to the world.
LUCAS AND MARCUS
YouTube: Lucas and Marcus; TikTok and Instagram: @ dobretwins
Double trouble: Watch as twins Lucas and Marcus dance, joke, compete and entertain across channels. The twins, better known as The Dobbies, have millions of followers on each social account, and post every Tuesday, Thursday and Sunday. What have they been up to recently? Drawing for prizes, pranking their family and friends, and so much more.
JUNG HO-YEON
Also known as HoYeon Jung, this model has come a long way since her Seoul Fashion Week days. She began as a freelance model in 2010, was runnerup in Korea's Next Top Model and is now a world-famous actor, thanks to her role in the international hit Squid Game. She's also a Louis Vuitton house ambassador and a fashion front-row darling of late.
CAMILA COELHO
camilacoelho.com; @camilacoelho
Camila Coelho has grown far beyond the Dior makeup counter (her job outside of high school). Since launching her platform in 2010—she started out with beauty looks and step-by-step tutorials—the Brazilian American has launched multiple businesses to add to her portfolio. Not only does she have an expansive collection with major luxury retailer Revolve, but she founded a vegan, cruelty-free makeup line called Elaluz as well. Head to her YouTube channel for hair tricks, red-carpet makeup and interviews with Jessica Alba.
YE
Kanye West, now legally just Ye, has had quite the impact over the past year. Donda 2 was released, and it's his 11th studio album. Keeping up with Ye on social media proves difficult, as he often quickly deletes anything he posts. But, if you can catch his posts, they're guaranteed to be interesting.
OLIVIA CULPO
oliviaculpo.com; YouTube and Instagram: @oliviaculpo; TikTok: @ oliviadangerculpo
Since being crowned Miss Universe in 2012 (she was the first winner to represent the United States in 15 years), Olivia Culpo has continued to inspire and influence fans across the country and beyond. With the launch of her blog, followers can read up on fashion, beauty, lifestyle and more—all with OC lifestyle in mind. The Rhode Island native is also co-owner of American comfort food restaurant Back 40 and natural spiked seltzer VIDE.
THE LABRANT FAMILY
YouTube: The LaBrant Fam; TikTok and Instagram: @sav.labrant
Meet the LaBrants—Savannah and Cole—as they document their family's life. The family of five produces their videos from their home in Santa Clara, Calif., and posts a number of series like A Day in the Life with Savannah LaBrant, along with heartwarming videos and photos with their children, Everleigh, Posie and Zealand.
DWAYNE JOHNSON
We all know Dwayne "The Rock" Johnson has been dominating the screen for decades, but he's amassed more than 310 million followers on Instagram as well. He's come a long way since his days playing football for the Miami Hurricanes and wrestling for the WWE, now sharing about his fitness lifestyle and partnering with brands like Zoa, a healthy energy drink.
SHAY MITCHELL
Pretty little liar, no more. Since her debut on the ABC Family hit series as Emily, Shay Mitchell has starred in numerous well-known hits like The Possession of Hannah Grace, You and Hulu's comedy series Dollface. She's been nominated for several Teen Choice Awards, and even launched her own travel gear company, Beis.
CHRIS KLEMENS
YouTuber Chris Klemens is the epitome of today's comedy—a quick-witted, dry sense of humor with a hint of fashion. Klemens often posts content critiquing celebrity fashion choices, street interviews with strangers and more, including a topical talk show series called Unhinged.
HAILEY BIEBER
YouTube: Hailey Rhode Bieber; TikTok and Instagram: @haileybieber
To keep updated on Justin Bieber's wife, head to her newly launched YouTube channel, where fans can expect content on skincare routines, fashion fails, debunked rumors and more—plus an abundance of appearances from celeb friends like Kendall Jenner. It already ranks millions of subscribers who want to know all about Hailey.
DIPLO
For years, Diplo has been known as one of the best DJs around. He recently released his self-titled album and is sporting blue hair on his Instagram, where he has almost 6 million followers. Follow to see funny videos from the musician's life and get updates on his music.
DJ KHALED

djkhaledofficial.com; @djkhaled
DJ Khaled has become quite the family man since releasing some of his most popular hits like "I'm the One," "POPSTAR" and "All I Do Is Win." Now, he has two adorable sons who often make appearances on social media, and has even teamed up with Cybex for a stroller collection inspired by his family. Think lots of tropical palms, colorful parrots and "We the Best" stamped across.
AMANDA CERNY
Scroll down Amanda Cerny's Instagram feed and you'll find loads of sexy shots, fashion and wellness—plus photobombs with her dalmatian, Falco. Self-dubbed as "your daily dose of happiness," she first gained popularity from her YouTube channel, where she posted health and wellness videos. Expect sweaty workouts, legging hauls, booty challenges and more.
ISSA RAE
Issa Rae has been on a roll the past few years, and deservedly so. The comedian started gaining attention with her YouTube web series, Awkward Black Girl, and has since been cast in countless roles, including The Lovebirds and Little. She created and starred in her own show, Insecure, for five seasons.
NIKKIE TUTORIALS
nikkietutorials.com; @nikkietutorials
The Dutch makeup artist first came to fame with a full-on glam video called "The Power of Makeup," uploaded in 2015. The inspiration behind the video? That it's OK to wear makeup for you. She takes the time to explain her makeup as she only applies to one side of her face. This video alone gained her millions of fans. Since then, she's posted tons of makeup tutorials and has even collaborated with the likes of Lady Gaga and Marc Jacobs.
BELLA THORNE
The Florida-born actress gained recognition for her roles in ABC's drama Dirty Sexy Money and NBC's My Own Worst Enemy. Since then, she's starred in films like The Duff and Adam Sandler's Blended. More recently, Bella Thorne announced her engagement to Italian singer Benjamin Mascolo.
DARIAN ROJAS
YouTube: Darian Rojas; @darianrojasc
Platinum blond hair, pops of neon colors and a futuristic sense of fashion are only some of Darian Rojas' mainstays. The Mexican influencer reflects a whole new sense of edgy fashion with zebra print jackets, chunky rainbow sneakers and skintight rompers.
EMILY RATAJKOWSKI
This brunette maven might look familiar—she's appeared in a variety of music videos and campaigns, after all. In 2013, she was found in Maroon 5's "Love Somebody" music video. Emily Ratajkowski also dabbles in acting, noting Nickelodeon's iCarly and movie Gone Girl as major hits on her résumé. Adding on to her already impressive career in the spotlight, she's also been on the covers of Allure, Marie Claire, Vogue and InStyle.
CHIARA FERRAGNI
chiaraferragnicollection.com; theblondesalad.com; @chiaraferragni
What started as a blog in 2009 branched off into a full-time career for Italian entrepreneur Chiara Ferragni. Her original blog, The Blonde Salad, is still up and running, and focuses on lifestyle, beauty, fashion and celebrities. In addition to running this website, she also launched a merchandise site where fans can find sparkly chrome water bottles, mini chain-link purses and a newborn collection. In 2015, her career really took off into stardom, leading to a variety of opportunities and accolades. Harvard Business School, for example, dedicated an entire case study to her career. She also made it onto Forbes' 30 Under 30 list in the art and style category, and was even named the most powerful fashion influencer by the publication.
LILLY SINGH
In 2019, Lilly Singh became the first openly bisexual woman of color to sit in the host's chair of NBC late-night show A Little Late. The Canadian comedian, who debuted her YouTube channel under the username Superwoman in 2010, has gained millions of subscribers thanks to a variety of sarcastic skits (see "Being Cousins with Kamala Harris") and interviews with big names like Michelle Obama. Her influence has reached so far that she published New York Times bestselling book How to Be a Bawse: A Guide to Conquering Life in 2017, which teaches readers how to be confident and reach goals.
RYAN REYNOLDS
Not only is Ryan Reynolds the charming star of Deadpool and rom-com classics like The Proposal, but he's also a major business owner and, of course, the husband of Blake Lively. His social media consists of promotions for his many businesses, including Aviation Gin, Mint Mobile and Maximum Effort; funny back-and-forths between him and Lively; and funny short videos. Also, he's a huge soccer, or football, fan—he even owns a club, Wrexham AFC.
BLAKE LIVELY
It's hard not to love someone as bubbly as Blake Lively. The Gossip Girl actress continues to show off her gorgeous golden mane and hilarious personality on Instagram. She recently made her directorial debut for her friend Taylor Swift's music video for "I Bet You Think About Me." And, last September, she launched her nonalcoholic mixer line, Betty Buzz.
AMANDA MCCANTS
Actress and writer Amanda McCants has appeared in a handful of hilarious movies recently, including Striptease, The Allnighter and Long Distance Trip. When she's away from the screen, she's on social media, where she has almost 1 million combined followers across Instagram and TikTok. There, you'll find funny videos and a lot of mom and daughter content.
DAVIS BURLESON
@davisburleson; @_whatspoppinshow
A dedicated New Yorker, Davis Burleson gained popularity by walking around Washington Square Park in New York and interviewing strangers for his profile. He named the series What's Poppin? with Davis and has almost 2 million followers on TikTok.
MATT TAYLOR
@mattheperson; mattheperson.com
Matt Taylor is a member of the extremely popular comedy TikToker club, with more than 5.5 million followers. Their content is mostly situational comedy including "POV" videos. On Instagram, they post much different content with a curated, dreamy aesthetic.
ANANIA
Anania demonstrates some intense makeup skills on their TikTok and Instagram accounts, with comedy videos and gorgeous selfies popping up in between. The Gen Z favorite often practices wild and colorful makeup looks on them and their friends and shares comedic stories about their life. And clearly, fans responded, as Anania now has over 2 million followers on TikTok.
VI LAI
In recent years, there's been an obvious surge of skincare content on the internet, and Vi Lai has been a massive part of it. With almost 1 million followers on TikTok, she shares her favorite skincare tips and products. One of her biggest tips? Never skip the SPF.
MICHELLE LEWIN
TikTok: @michellelewin; Instagram: @michelle_lewin
Train with this Venezuelan model for the ultimate summer bod. From fat-burning workouts to muscle-burning moves, Michelle Lewin shows fans how to work out no matter where they are or what they have—and, yes, that means even during the pandemic.
ADDISON RAE
Instagram: @addisonraee; TikTok: @ addisonre
Another TikTok original, Addison Rae climbed to fame after gaining a following in 2019. As of note, Rae is the second-most-followed personality on TikTok (just under Charli D'Amelio) with 87.5 million followers, and was named the highest-paid influencer on the platform in 2020 by Forbes. Her debut single, "Obsessed," focuses on loving herself amid breakup rumors with Bryce Hall.
KAYLA ITSINES
kaylaitsines.com; @kayla_itsines
The face behind the popular Bikini Body Guides (BBG), Kayla Itsines trains millions of clients worldwide from her app, Sweat. Her training routines consist of 28-minute workouts that are meant to increase strength and fitness. Another plus? They don't require any equipment to complete. Check out the fitness fanatic's latest additions to her program, including a post-pregnancy program and more advanced options.
DOJA CAT
Doja Cat has been making hits since 2014, but she grew immensely in popularity after the release of her album Planet Her. But her music isn't the only thing that draws fans to her—they love her social media presence as well. On TikTok, she posts funny videos and reactions to others' posts, and her Instagram shows off her crazy-good eye for style.
ALLY LOVE
If you told us five years ago that spin instructors would be the next wave of online celebrities, we might not have believed you. But here we are, worshiping the ground Ally Love walks on. She's a Peloton instructor and the founder of Love Squad, a community for motivation and self-care. She's living her life, as evidenced by her impressive Instagram account, showing off her gorgeous hair and healthy lifestyle.
SOFIA WYLIE
While it might be a tongue twister, High School Musical: The Musical: The Series has had a hand in creating some of young Hollywood's biggest stars, including Sofia Wylie. On top of acting, she's a talented model. Follow her Instagram for fashion shots and yoga content and head over to her TikTok to see more behind the scenes of her life.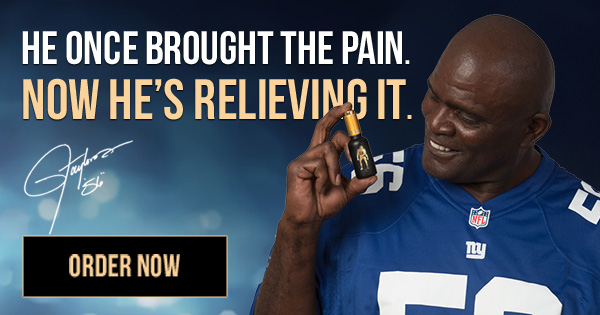 TOM HOLLAND
He's more than just Zendaya's boyfriend—while the couple is all anyone can talk about today, Tom Holland is more than impressive in his own right. This year, the long-awaited Spider-Man: No Way Home debuted in theaters, where Holland stars as the hero. He's also proved his incredible acting abilities in difficult movies like Cherry and is often found on the cover of magazines.
ZIWE
Ziwe is a comedian and writer who is changing how talk shows operate, and for the better. She started with a show on YouTube called Baited, making a name for herself in political comedy. Now, she has two seasons out of her own late-night show on Showtime called Ziwe. With her experience doing news writing for The Rundown, viewers should expect to learn a lot about their own behaviors, but laugh a lot too.
TINX (CHRISTINA NAJJAR)
Dubbed TikTok's older sister by her viewers, Tinx, or Christina Najjar, became an overnight favorite on the app, where she posts relationship and mental health content. Tinx now hosts her own radio show on Sirius XM and shares clips on her Instagram, where her bio reads, "amalgamation of all 5 spice girls."
CHLOE TING
Chloe Ting's two-week fitness challenge went viral, and she's now dominating the social media fitness scene. The Brunei native, now based in Singapore, has her own activewear line and a massive 23 million subscribers on YouTube. There, she posts recipes, workouts for the entire body and lifestyle videos.
BRETMAN ROCK
With 32 million followers across Instagram and TikTok, it's fair to say that Bretman Rock is one of social media's biggest stars. Rock shows off an eccentric style and perfectly over-the-top sense of humor on social media. Bonus: amazing views from the influencer's home in Honolulu.
DANIELLE BERNSTEIN
One of the OG Insta influencers, the founder and face behind fashion blog WeWoreWhat counts nearly 3 million followers and growing. Danielle Bernstein started her brand as a sophomore in college and hit the Forbes 30 Under 30 before she was 25. Today, the native New Yorker continues to set the pace with her own brand, WeWoreWhat, and giveback efforts through WeGaveWhat (a charitable arm of her brand).
TWINSTHENEWTREND
Tim and Fred Williams are the brother pair that make up TwinsthenewTrend, a channel on YouTube where they most often share their reactions to songs they've never heard before. They quickly gained popularity across a wide range of audiences, and with most of the songs being extremely popular, it gives viewers a chance to remember listening to their favorite song for the first time.
AIMEE SONG
Listed as a Forbes 30 Under 30 in two categories, as well as one of its top influencers, Aimee Song's original passion lies within interior architecture. Since starting her blog, Song of Style, in 2008, she's gained millions of page views every month, along with a collection for Revolve and two New York Times bestselling books.
BRITTANY XAVIER
@brittanyxavier; @brittany.xavier; brittanyxavier.com
Starting off as a fashion blogger, Brittany Xavier is now a social media star, with almost 5 million followers on TikTok. She's still uploading blogs on her website, and she's now posting short vlogs, family videos, and fashion and thrifting tips on her account. Head over to her Instagram for a more curated view of her stylish lifestyle.
EMILY MARIKO
Emily Mariko has almost single-handedly ushered in a new era of food social media, specifically on TikTok. Her videos are almost silent, with only the ASMR-reminiscent cooking sounds of chopping and sizzling coming through, but the end results are all but boring. She creates beautiful and tasty-looking dishes, drawing millions of viewers in with only the highlights and avoiding a drawn-out video—and she makes it all look easy.
THE BUCKET LIST FAMILY
thebucketlistfamily.com; @thebucketlistfamily
In August 2015, Garrett Gee sold an iPhone app to Snapchat—changing his family's world forever. So, they decided to travel the world, and, luckily, documented it as well. Known as a family of travel journalists, they have traveled to over 85 countries. In 2019 alone they took adventures to Russia, the Philippines, Abu Dhabi, Egypt, Pakistan, Saudi Arabia, Israel, Mexico, Tonga, Alaska, Haiti, the Maldives, Zanzibar, Rwanda, Uganda and more.
REMI BADER
Remi Bader, or Remi Jo, rose to popularity on TikTok, where 2 million followers go to see her realistic clothing hauls. She's now a full-fledged model promoting body normality, working with brands like Valentino and Victoria's Secret Pink and walking red carpets in Christian Siriano. Coming soon is her size-inclusive collab with Revolve.
YARA SHAHIDI
This young actress was part of one of TV's favorite families, the Johnson crew in Black-ish. That series went for eight seasons, and she even had her own spinoff, Grown-ish. Yara is multitalented and also studied sociology and African American studies at Harvard University. She is undoubtedly one of the most influential minds in Hollywood right now.
For the rest of the list, please scan the QR code below.
Photography by: FROM TOP: PHOTO BY KEVIN MAZUR/GETTY IMAGES; KIM KARDASHIAN PHOTO BY: DARIAN DICIANNO/BFA.COM; KENDALL JENNER PHOTO BY OWEN KOLASINSKI/BFA.COM; KYLIE JENNER PHOTO BY CARL TIMPONE/BFA.COM; KHLOÉ KARDASHIAN PHOTO BY CARL TIMPONE/BFA.COM; LADY GAGA PHOTO BY EMMA MCINTYRE/GETTY IMAGES; KOURTNEY KARDASHIAN PHOTO BY: DARIAN DICIANNO/ BFA.COM; DUA LIPA PHOTO BY: JOJO KORSH/BFA.COM; CHARLI D'AMELIO & DIXIE D'AMELIO PHOTO BY MARC PATRICK/BFA.COM; BILLIE EILISH PHOTO BY OWEN KOLASINSKI/BFA.COM; HARRY STYLES PHOTO BY KEVIN MAZUR/GETTY IMAGES; EMMA CHAMBERLAIN PHOTO BY OWEN KOLASINSKI/BFA.COM; GIGI & BELLA HADID PHOTO BY NEIL RASMUS/BFA.COM; JEN SELTER PHOTO BY HANDOUT/GETTY IMAGES; CAMILA COELHO PHOTO BY JOJO KORSH/BFA.COM; YE PHOTO BY: MARC PATRICK, MATTEO PRANDONI, ROMMEL DEMANO/BFA.COM; OLIVIA CULPO PHOTO BY: OWEN KOLASINSKI/BFA.COM; DWAYNE JOHNSON PHOTO BY VIRISA YONG/BFA.COM; SHAY MITCHELL PHOTO BY: BILLY FARRELL/BFA.COM; CHRIS KLEMENS PHOTO BY: LINNEA STEPHAN/BFA.COM; HAILEY BIEBER PHOTO BY: CARL TIMPONE/BFA.COM; DIPLO PHOTO BY: OWEN KOLASINSKI/BFA.COM; ISSA RAE PHOTO BY MATTEO PRANDONI/BFA.COM; EMILY RATAJKOWSKI PHOTO BY OWEN KOLASINSKI/BFA.COM; CHIARA FERRAGNI PHOTO BY MATTEO PRANDONI/BFA.COM; BLAKE LIVELY PHOTO BY: DARIAN DICIANNO/BFA.COM; AMANDA MCCANTS PHOTO BY: PAUL ARCHULETA/GETTY IMAGES; DAVIS BURLESON PHOTO BY SANSHO SCOTT/BFA.COM; ADDISON RAE PHOTO BY JOJO KORSH/BFA.COM; DOJA CAT PHOTO BY JOJO KORSH/BFA.COM; SOFIA WYLIE PHOTO BY OWEN KOLASINSKI/BFA.COM; TOM HOLLAND PHOTO BY OWEN KOLASINSKI/BFA.COM; ZIWE PHOTO BY OWEN KOLASINSKI/BFA.COM; TINX (CHRISTINA NAJJAR) PHOTO BY: VIRISA YONG/BFA.COM; BRETMAN ROCK PHOTO BY: YVONNE TNT/BFA.COM; DANIELLE BERNSTEIN PHOTO BY YVONNE TNT/BFA.COM; YARA SHAHIDI PHOTO BY MARC PATRICK/BFA.COM