By CHARLES PETERSHEIM
Act 1 – The Exposition
Evening rehearsal, Milford Theater, Milford, PA. Half the cast is present. 30 days until opening night. Cold and windy outside, toasty in the newly renovated theater. Actors move about, some nervously, others confidently, and a din of theater sounds and voices bounce discordantly off the walls. Taylor James is confiding to a reporter as he paces in the concession area, practicing his lines with the aid of a script, dressed in an old-school lettered ivy-league varsity sweater:
Taylor James, quietly but inadvertently loud: I'm scared to death!
Beth yells: We're off book in a week ('off book' slang for no scripts) 
James: Murmuring under his breath in a somewhat unsettled manner. Pacing.
Act 2 – Rising Action
Opening night of The Death of a Salesman on Friday, April 29 marks the return of a drama production to a theater that has chalked up more than a century of productions, beginning with silent film and operas prior to 1920. The Keystone Cops ran across this very screen.
Many theaters that have stood for that length of time echo earlier shows from the bowels of their backstages and the shadows of their curtain's creases. The Milford Theater, albeit with the benefit of a $1 million-plus renovation, is no exception. It's hard to be in the space without hearing the efforts of productions past.
"My first show here [10 years ago] was in the dead of winter," said Beth Kelley, the show's director. "I had to tell my audience to sit six rows back cause there was no heat and you would die down in the pit. Now look, the beautiful place we have to work in."
Opened in 1911 as a silent-movie house, vibrant throughout mid-century, the cinema went mostly dark for the past 20-plus years until Bill Rosado's Milford Hospitality Group purchased it in 2021, updated it, and invited the community in for movies, concerts and productions.
"It was called the 'Little Hollywood of the East Coast" in the early 20th century," Kelley said. "There were quite a few actors that have come through Milford. I've traveled the world and I'll continually meet people who know Milford.
"This building was slated for demolition in the early 1990s," she continued. "It was in terrible condition, a downward spiral."
The first such dramatic show in memory—recent or otherwise —"The Death of a Salesman" is a production from long-time director and theater nut Beth Kelley and her Side of the Road theater company. The show reunites her actors—at least those who didn't relocate elsewhere during the pandemic—for the first time live since March 2020. It will run for four days starting April 29.  Darren Fouse of Waterwheel Cafe fame will play the lead, Willie Loman.  
"I can put on a show in five weeks," Kelley said, "if I have actors willing to put in the work. Our first read-through was in the beginning of March. Being able to rehearse in the actual theater makes it much simpler. We have 14 actors, it's a big cast."
The play's plot, which revolves around the shortcomings of the American dream, loss of identity and resistance to change within one's self and society, may seem oddly timed for a community still reeling from the disruption of a deadly pandemic and associated upheavals. But Beth O'Neil, Milford Theater Creative Director, warmed to the idea.
"The reality is the feelings of loss, unknowns, isolation are pertinent and real today," she said. "I think people are going to find something they've been feeling on some level."
"Fewer and fewer young people know the classic American playwrights," Kelley added.  Death of a Salesman was written by Arthur Miller in 1949.
Like the large room in the rear of the Tom Quick that now allows funeral services to gather, meet and mourn, the reopening of the theater provides space for expression of an artistic sort, giving literal voice to the pent up creative energies of the community.
"For the actors, it was painful," Kelley said of the COVID-19 isolation. "They suffered."

Act 3 – The Climax
The theater opening in the summer of 2021 got off to a rough start when Rosado not only staked out an unpopular political position in the eyes of some leading liberal Milfordites, but also littered his properties with political signs, forcing his employees, customers and the community to try and decipher Milford's new patron's ultimate goals and agenda. O'Neil is clearly still traumatized – and many in the theater-going community still put off –  by being put in the position of opening a feel-good broad-appeal theater that turned into a heated political Rorschach test because of Rosado's overt politicking.
"I've lived in big cities," O'Neil said. "The political stuff here is far more intense."
"When Bill approached me to do this job, he came to me, and said 'I bought the theater,'" O'Neil said, having known Rosado from previous film projects he was involved with.  She then moved her family and career from NYC to Milford to take the position of creative and programming director. Her 11-year-old daughter attends the Homestead School in Glen Spey, NY (and does the children's voiceovers in the show).
"I believe in arts in the community. If you are in the lane of the arts you are here for the arts. We have open arms to everyone in the community, " O'Neil said. "My hope is that if we keep doing our job people will get to this door."
"The thing about Bill is that he's one of the biggest arts donors [in Milford] and has been for years," she said. "Behind the scenes humbly supporting the arts for decades. When I hear people say he came out of nowhere, I know that's untrue. I haven't met many people as passionate about film, plays, the arts and bringing the culture alive than Bill. He's got the softest touch with these things."
Act 4 – The Denouement
Kelley and O'Neil had starkly different pandemic experiences. As Kelley's creative energies stayed bottled up and long time members of our theater company dispersed across the country as lockdowns dragged on, O'Neil found that talented theater professionals were sitting on their hands as far flung jobs were put on hold just as she was needing their services.
"Our lighting team was sourced from NYC when NYC was paused because of the pandemic. They are world-renowned and were killing time during COVID." said O'Neil. "Ron Fogle's other job was at the Javits Center.   Chris Buckley our seating guy had a huge job in Honolulu delayed.  We saw COVID-19 refugees in Milford and the theater benefited.  We've amassed a really talented team of people and they are here to stay."
Enthusiastic about the theater's (and Milford's prospects) O'Neil relayed a story about the recent "Uprooted" music show, an offshoot of jam band Rusted Root. Michael Glabicki, the 51-year-old front man, has been on the road for the better part of 35 years and was overjoyed with his stay in Milford.
"It's an oasis, an artist's oasis," O'Neil recalled Glabicki saying after performing in March to a sold-out show, closing down the Jive Bar and spending the night at the Tom Quick.
Act 5 – The Resolution.
"It's (the theater) a new thing," O'Neil said. "It's all ingredients of a changing Milford. The theater has never operated in the fashion we are operating it in terms of programming and community buy-in and input for the programming. There is tremendous energy and world-class talent around this theater.  Our stage manager (Chiara Marone) is fantastic and comes with the place."
"She's everything you can possibly imagine. If Willy breaks his leg, she will be Willy," Kelley said of Marone.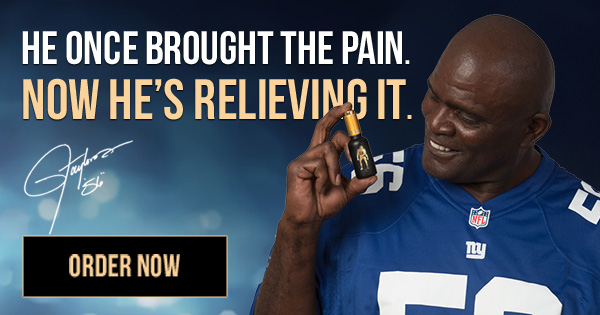 As the interview wound down and the rehearsal picked up, Kelley could be heard shouting direction. "On the lips!" she said when the actors played coy with a kissing scene. 
"Overworking a show kills it. I like to keep the energy high," she said of her twice-a-week rehearsals. "Actors find their characters and then over the next two weeks they sweat blood."
"Thankfully, I have the backing of the Milford Hospitality Group," Kelley said. "The first time I came to Milford [in the 1970s] I came to the theater. I love the theater, and I love the fact that this theater is here."
"We are hearing that over and over," O'Neil said in response.
Performances will be on April 29 and 30 at 7 p.m. and May 1 at 1 p.m. (tickets at bit.ly/32Ohs4Y).
Note: The Milford Hospitality Group has made a generous donation in the form of reimbursing The River Reporter for paid Facebook sponsorship ads to enable a wider distribution of this article in order to promote the play. They did not have editorial input or the opportunity to pre-read or approve the article. Such community sponsorships are available to any business or person for any editorial content.  Please contact [email protected] for more information.