At 29 years of age, Miley Cyrus is already a prolific buyer and seller of real estate.
The American pop star, who has a reported net worth of $US160 million ($245.8 million), this month bought a Malibu mansion for $US7.9 million ($12.1 million), according to Dirt.
Miley is understood to have settled on a six-bedroom, six-bathroom Mediterranean-style villa in the gated community of Sea View Estates, after having sold her Tennessee farmhouse in August for a reported $US14.5 million ($22.2 million).
Here, Nine's property team takes a look inside the artist's impressive real estate empire.
READ MORE: Pop star secures a $12.6 million profit in epic real estate deal
New Malibu mansion
The two-story home is situated above Zuma Beach, offering breathtaking ocean, canyon and mountain views.
Exteriors very much take on a Mediterranean feel with its white stucco and red tiled roof, and the interiors are light-filled and modern with high ceilings, whitewashed walls, curved archways, stone and hardwood floors.
There is ample space for the Wrecking Ball star to entertain her guests, with the estate offering a pool, spa, patio and manicured lawns.
READ MORE: A closer look at the design style favoured by Hollywood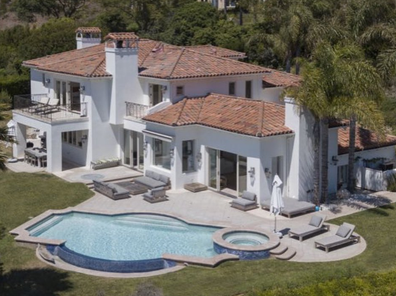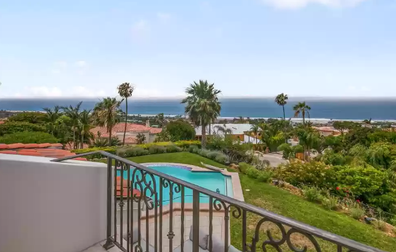 Tennessee farmhouse 
In August, Miley sold a sprawling Tennessee farmhouse for a cool $US14.5 million ($22.2 million) to a dairy queen tycoon, according to Dirt.
It's understood to be nearly the priciest sale of a home for 2022 in the Nashville area, falling behind Reese Witherspoon's purchase of a $US18 million ($27.6 million) property.
Miley bought the farmhouse, located just south of Nashville, back in 2017 for $US5.8 million ($8.9 million), earning herself a profit of just over $12 million from the recent sale.
The estate consists of a main residence and a detached barn that could be used as a guesthouse, gym or studio.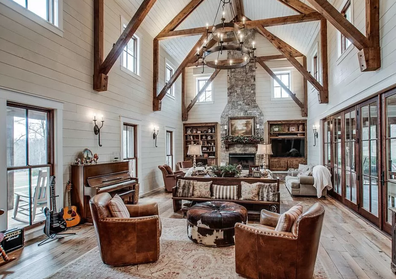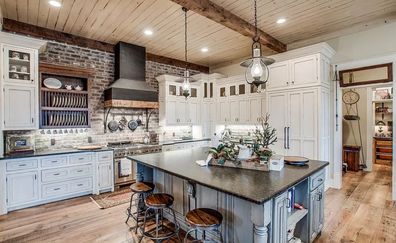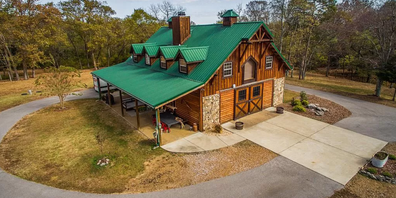 Built in 2014, the home contains five spacious bedrooms, six bathrooms and an entertainer's kitchen with stone benchtops.
There's also an outdoor pool for entertaining, along with a putting green by the terrace.
Studio City starter home
Miley purchased the mid-century property in Los Angeles' Studio City in September 2010 for $US3.9 million ($6 million), according to Business Insider.
The charming one-level abode, built in 1952, contains five bedrooms, six bathrooms, an outdoor pool and spa.
Mid-century modern is an architectural style that was common from around the 1930s to 1960s, and is part of the American design movement that took place after World War II.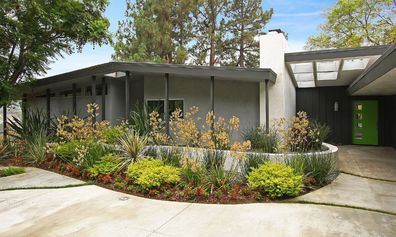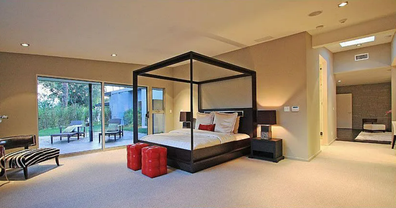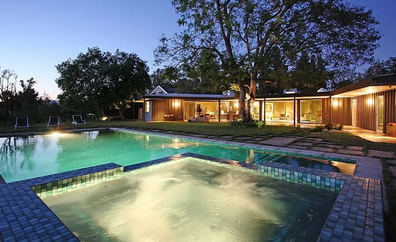 Typically occupying one level, mid-century modern homes are known for their minimalistic aesthetic, functionality, clean lines, split-level spaces and integration of the indoors and outdoors.
There's no mistaking a mid-century modern abode from the outside with its generally flat roof and angular details.
Equestrian estate
According to Dirt, Miley chose an equestrian estate in California's Hidden Hills for $US5 million ($7.6 million) in May 2015 and sold it for the same amount in January 2018.
The white-hued property features five bedrooms, six bathrooms, a pool, spa and vineyard.
Miley no doubt purchased the property in part due to her love of horse riding.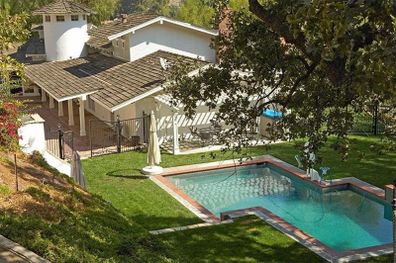 The estate offers a 10-stall barn, riding ring, as well as fenced paddocks to enjoy.
Malibu love nest
Back when she was dating Aussie actor Liam Hemsworth in February 2016, Miley settled on a $US2.5 million ($3.8 million) property next door to Liam in California's Malibu, according to Dirt.
Containing four bedrooms and four bathrooms, the mansion was used by Miley and Liam as a guesthouse and studio when Miley moved in with Liam.
The home was damaged by fire in 2018, and according to reports, Miley sold the property for $US1.7 million ($2.6 million) in 2020 when the couple split.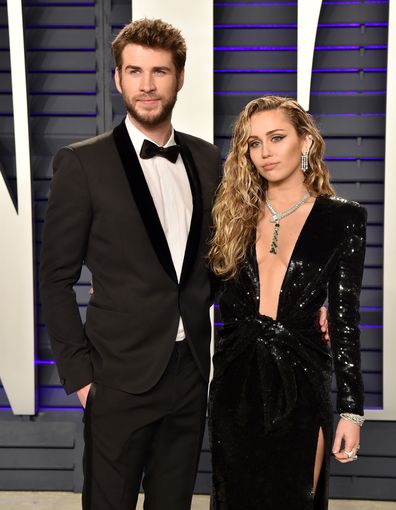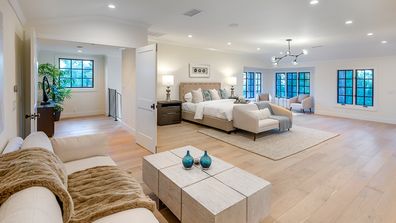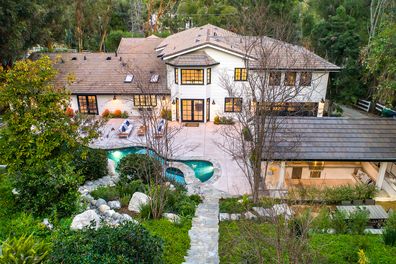 Renovated Hidden Hills estate
Miley purchased the luxurious home in 2020 for $US4.9 million ($7.5 million) and sold it for $US7.2 million ($11.07 million) just a year later, according to Dirt.
The artist flipped the home with help from her mother Tish Cyrus and interior designer Mat Sanders, and showed off the impressive results with Architectural Digest.
Originally a minimalistic aesthetic with wrought-iron detail and subtle gold accents, the trio transformed the space to include patterns and a very bold colour palette.
The mansion now features a powder room with Gucci tiger wallpaper and a glam room with leopard print wallpaper.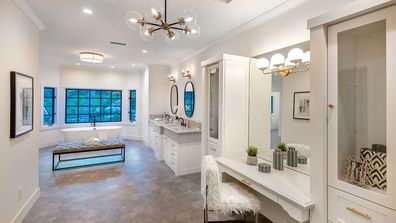 Four Mediterranean-style properties for sale in Australia