So many legendary music icons were in our neck of the woods this weekend it simply is not fair. Of course, Phish took over Atlantic City for three nights, sandwiched in the center of a tie-dye tidal wave of hippies and wooks as psychedelic acts spiraled out of every venue into the sketchy Shakedown Street set up on the boardwalk. Those acts included Dead tribute Dogs in a Pile, Pigeons Playing Ping Pong, Yam Yam and countless others. On the other hand, an entirely different following swarmed the Hard Rock for the queen of R&B, Alicia Keys. About 45 minutes west, Roger Waters stole his own show for the prog rockers. Anyone who loves a huge spectrum of music would have been absolutely torn.
Then again, nobody said life was fair.
The good news is the home turf delivered, serving up a blazing Saturday for festival-goers to embrace sky-high temps to share in the community fun at Manahawkin Lake Park. There was just the right amount of breeze, a lake to cool off in, countless microbrews to sample and food trucks galore, not to mention tons of activities for kids. Add to that four incredible bands (mad props to Chris Fritz for booking an exceptional and diverse lineup) and it made for a day (and night) worth sweating for! Even better, proceeds went to fund the Stafford PBA holiday toy drive.
As Manahopkin fell smack in the center of the Days Between, there was a jam band for each session: Cosmic Jerry Band headlining the first session, and Catcha Fish Trio in the pavilion in session two. Given the vibe, the many vendors even resembled a Shakedown Street, between glistening pendants and tie-dye abounding.
One vendor in attendance was Carolyn Roche Designs from Long Branch, who was pleased to be situated nearest the music. "I'm glad to have a tent in earshot!"
Singer/songwriter Rob Connolly was posted up in the pavilion, surrounded by listeners all sporting grins, knowing they'd somehow scored the best seats in the house – breezy, shaded and with stellar acoustics.
The acoustics were all that was necessary for Connolly, who has gospel roots and an opera-trained voice. Accompanying himself on acoustic guitar, he serenaded shade-dwellers with feel-good classics such as Neil Young's "Harvest Moon," The Monkees' "Daydream Believer" and the Eagles' "Take It Easy." Every note was couched in an aqueous echo and carried across the water.
Connolly is recently local after returning home from Brooklyn and is likely to hang around the shore for the foreseeable future. Moreover, he's got two new singles in the hopper ready for release. Check out robconnollymusic.com to see where he's playing next and pre-save his upcoming music.
Cosmic Jerry Band opened with a slow, momentous build into "Scarlett Begonias" that simmered off in "Fire on the Mountain," before traversing timeless classics including "Althea" and even Johnny Cash's "Big River."
Immediately, patrons twirled into the field to shake their bones in spite of the scorching sun. One such gentleman who stood out in the crowd was Gerard Colonna, from NYC. "Born and bred New York, baby!" At first glance, Colonna appeared to be a hard dude, tatted up and sporting shades. His smooth moves suggested otherwise. Having been a DJ, he expressed a love for any and all music. Colonna stumbled upon Manahopkin last year and loved it so much, he vowed to make it an annual tradition with friends.
Jeff Miller let his fandom be known, as he showed up wearing a CJB T-shirt, which he later had signed by each member of the band. Miller drove his wife, Carol, and son, Chris, all the way from Neptune City to catch the show. Carol was celebrating her birthday and, as a treat, CJB opened set two with her favorite Dead tune, "Ramble On Rose."
Dawn Wyckoff from Forked River also attended session one for CJB as a pregame for Roger Waters, in Philly. She already heard her favorite tune, "Althea" during set one, so she requested a special one for her upcoming 21st wedding anniversary, "Ride Mighty High," and CJB was happy to oblige.
The final set opened with a request of "Tennessee Jed," which outlines the tribulations of poor vagabonds throughout the centuries. According to dead.net's David Dodd, Grateful Dead songwriter Robert Hunter wrote the song in Barcelona.
"Topped up on a vino tinto, I composed it aloud to the sound of a jaw harp twanged between echoing building faces by someone strolling half a block ahead of me in the late summer twilight," Hunter reportedly vignetted.
They closed out the set with New Orleans classic "Hey Pocky Way," which took a surprising left turn into the hopeful anthem "Eyes of the World." The audience exchanged a few moves, a few handshakes and a few hugs, as they chanted along words that bear repeating in today's world:
Sometimes we live no particular way but our own
Sometimes we visit your country and live in your home
Sometimes we ride on your horses, sometimes we walk alone

Sometimes the songs that we hear are just songs of our own.
Wake up to find out that you are the eyes of the world
The heart has its beaches, its homeland and thoughts of its own
Wake now, discover that you are the song that the morning brings
The heart has its seasons, its evenings and songs of its own.
CJB will return to the area on Friday, Aug. 26 for an evening at Buckalew's Tavern in Beach Haven. Check out @Cosmic Jerry Band on Facebook to stay up to date.
Catcha Fish Trio opened up session two, their psychedelia steeped in reggae flavor for an approachable bounce on weird, winding jams. They played a mix of reggae classics, Dead and other jam tunes, with a few originals sprinkled in. As drummer Danny Albi was on another gig with Rainbow Full of Sound, keyboardist Dan Galvano (who seems to have a familiarity with every instrument) traded out his keys for the kit, which mixed up the dynamic. Galvano vibed along with bassist Taylor Stokes while front man Ryan Zimmerman soloed away on the guitar. Meanwhile, a fisherman bopped to the beat as he cast a line into the Manahawkin Lake.
Zimmerman will be at Buckalew's Tavern on Thursday, Aug. 11 before he leaves for a short tour of the Southeast. Visit ryanzimmermanmusic.com to hear his originals and catch the next show.
Chevy Lopez glimmered in the light of the setting sun, rebelling against oppressive rays with heat of their own. They opened with a sultry slow jam of Fleetwood Mac's "Dreams" that showcased fierce front woman Lexi Todd and instantly captivated all in earshot. Ryan McShea then ripped into "Dancing in the Moonlight" with a sweet opening riff on the keys.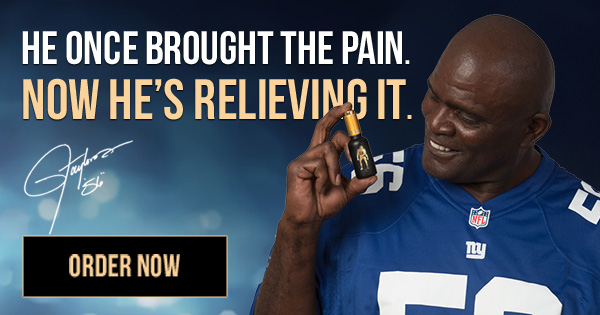 From there, they showcased their original "Mood Ring" from the eponymous 2018 EP, available on all streaming platforms. However, the jazzy breakdown in the center of the jam is worth catching live. Their funkadelic tribute to "No Diggity" gave evidence of their signature sound, appropriately dubbed by the kids "gnaR&B." They sauntered into soul-sational "Signed, Sealed, Delivered," wherein lead guitarist Greg Warren teased a few licks from the Allman Brothers' "Jessica." They closed set one with "September," showing off Todd's insane pipes.
Set two featured a few more originals, like "This Time Around," with a Boston-esque bass break courtesy of Giovanni Alex Stockton-Rossini. Another original included alt rock-reggae tune "No Shame," from Chevy's very first EP, which was recorded long before music was streamed. With a box of those very first CDs having recently been unearthed, they were available at the merch table as the remaining bits of evidence of that EP.
Once the sun set, Chevy took it up another level, summoning audience members from their seats to dance. Between dance breaks, 19-year-old Caitriona Kinnevy from Little Egg Harbor shared her passion for live music with The SandPaper. "I really want to find a career that makes me feel the way a concert makes me feel."
A whole medley of hits were sprinkled into the next two sets, such as a bluesy take on Outkast's "Roses," and the vocally ambitious "No One," by Alicia Keys, sung effortlessly by Todd.
Guitarist Mares was welcomed to the stage to riff with Warren on Pharrell's hit "Get Lucky." Mares also accompanied the band on Steve Miller Band's "Fly Like an Eagle" and '90s TLC banger "No Scrubs," which featured special guest Taylor Thorne on vocal harmonies.
"We're going to end like we always do, on an original," Todd said before reeling into "Memory Blue," which duly celebrated every member of the band, ending with a highlight on drummer Chris Cielazewics. Unconcerned with flashy fills, Cielazewics is a pocket drummer who thrives on the back of the beat. Unfortunately, at the end of the season, he will relocate to Portland, Ore., leaving big shoes to fill.
Chevy Lopez (and Lexi Todd as a solo artist) can still be expected to tour and record. Visit chevylopez.com to stay in the loop with their latest.