When people we love pass away, it can feel as if we've lost the relationship forever and lost a part of ourselves as well. The explorative and regenerative nature of music allows us to build new memories through collaborative experiences with someone's voice—connecting us to that person once again.
It is common for people grieving a loved one to feel stuck—that their emotions are out of their control and they have no place to house them. Creating music with a recording of someone who has departed allows people to process these complicated emotions through an expressive medium that offers the freedom to explore. Which quality of the voice jumps out to you that day? What word feels most meaningful in this given moment? The process transforms something from the past into a new, living experience; it gives people the opportunity to collaborate and spend time with people from whom they are otherwise cut off, permanently.
Source: Renate Rohlfing
The inherent musicality of the voice is undeniable—it has rhythm, pitch, register, tempo (some people speak quickly, some people speak slowly), and of course, is full of the speaker's unique character. These elements create an abundance of musical inspiration, opening the door, through music, to meaningful and creative relationships long after our loved ones have passed on.
In a touching moment captured on live television, Cindy McCain and Anderson Cooper digress from their discussion of the recent 2020 election after listening to a recording of the late Senator John McCain. They both share how much they enjoy hearing the voices of loved ones who have passed on—though Cooper acknowledges how difficult it was for him initially to listen to recordings of his mother's voice after her death. Based on many conversations with grieving friends and clients, I know that his reaction is very common. Many people end up never listening to or watching these recordings again, out of fear that it will make their loss feel more intense and present once more.
Shawn's sonic memoir
A few years ago, my friend Shawn Jaeger, a composer and teacher, shared a piece of music he'd created from a cassette tape his mom had recorded in 1990. Shawn's mom became terminally ill when she was in her 30s and passed away when Shawn was in high school. Now in his 30s himself, Shawn relistened to the tape and was immediately struck by the inherent melodic and rhythmic elements of her voice. He was inspired by the opportunity to engage with her voice in a direct, immediate way: by turning it into an hour-long piece of music—a sonic memoir.
Shawn's piece uses his mom's voice and words to create both a musical and a verbal conversation between her and him. In crafting this dialogue, Shawn employed many musical techniques: adding beats to create a steady pulse, changing the pitch and speed of her voice to emphasize certain words or emotions, and adding harmony with electronic instruments and his own violin playing.
The final section is a direct conversation between Shawn and his mom. After extracting words and phrases from the tape, he recorded himself speaking as if in conversation with her. Shawn was able to have the conversation he'd been wanting to have with his mother for a long time—and he was able to do so through music.
After listening to Shawn's powerful piece, I started asking people if they had recordings or voice memos of people that have passed on. Virtually all of them did, but they hadn't listened to them because of how sad they feared it would make them feel.

Processing loss by synthesizing the left and right brain
Current research shows that the grieving brain cues the body and mind to activate the "fight, flight, or freeze" response. Finding ways to synthesize the left and right hemispheres of the brain can allow it to understand the event and learn how to process loss.
Music is flexible, adaptable, and can express a range of thoughts and emotions in real time, integrating these hemispheres. After reflection and musical experimentation with my own "departed" voices, I know that people with a diverse range of musical backgrounds can create music with a voice recording of someone who's passed on.
Using simple music apps that have sound banks and recording capabilities, people can experiment with altering different elements of the recording such as pitch, rhythm, tempo, and word order. They can then create music using electronic processing software, instruments, and their own voices. Clients, colleagues, and friends have created everything from ringtones to simple dialogue to full musical pieces, crafting a musical conversation by mingling their own inspiration and creativity with the voice of their loved ones.
One particularly striking example was Devony, a singer working with a short recording of her grandfather who had recently passed away. The recording was only a couple of sentences long, but she was able to create a few different pieces from it.
In one piece, she accompanied his voice on the piano, adding herself singing in harmony alongside it. In another, she created dialogue, taking the words her grandfather had said in the recording and reordering them into a conversation that included questions and answers. It enabled her to be on the other side of that conversation—in her case, a conversation that she had never been able to have. Devony said that creating music with her grandfather's voice "brought me back to my relationship with him as a child."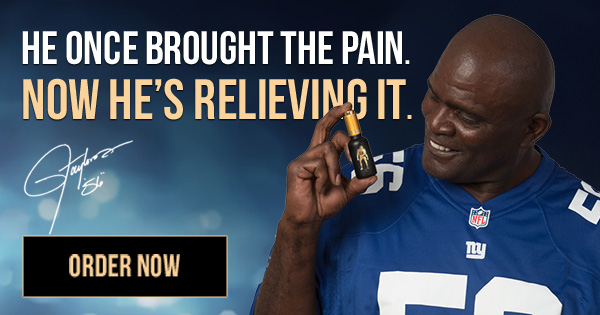 This creative process can be ongoing—a recording can be revisited, and new pieces created, depending on how one feels about the relationship at any given point in one's life. The voices of loved ones stay with us long after our loved ones have passed on. They're on voicemail recordings we've saved, videos we forgot were on our phone, and answering machine greetings we choose not to delete. And of course, they are forever imprinted in our memories.
To find a therapist, please visit the Psychology Today Therapy Directory.