This June, Ryan Nugent-Hopkins of the Edmonton Oilers finished 11 years with the team by helping drive deep into the 2022 playoffs.
After a summer of work by general manager Ken Holland, the depth chart at the three forward positions is deeper than at any time since the Nuge arrived in the fall of 2011.
The added quality up front means the team has enough depth to deploy Nugent-Hopkins in several different ways. What are the options? Where do the numbers land in terms of best usage for Edmonton's longest-serving veteran?
At five-on-five
Nugent-Hopkins played about 57 percent of his season at centre, the rest on the wing with the team's top centres (Connor McDavid and Leon Draisaitl). The numbers show he is a capable complementary winger on the top two lines, and played opponents to a draw when deployed as a centre:
Player
Time on ice
Points-60
Goal share
Nuge with Draisaitl
297 mins
1.82
57.1
Nuge with McDavid
54 mins
2.21
60
Nuge w/o Draisaitl, McDavid
469 mins
1.28
50
The Oilers used RNH as a No. 2 centre when McDavid and Draisaitl played together and as a No. 3 centre when each man lined up in the middle.
His ability to play third-line minutes without being outscored is a major breakthrough for the organization. It's been years since the club had enough depth to contemplate three outscoring lines. There were times, especially with new coach Jay Woodcroft, the depth allowed Edmonton to enjoy that kind of firepower and responsibility across the top three lines.
Ryan Nugent-Hopkins, the Oilers' quiet man, is making loud noises on a new line. https://t.co/TTeTtcDzXV
— Lowetide (@Lowetide) February 25, 2022
How did Nugent-Hopkins' minutes break down when looking at strength of opposition? Puck IQ gives us the information, this is Nugent-Hopkins without Draisaitl (his most common centre) against each of three levels of competition.
Opponent
Minutes
DFF Pct
Goal Share
GA-60
Elite
118
46.4
50
3
Mid-Level
168
47.2
46.2
2.5
Depth
207
48
55.6
2.3
Puck IQ uses Dangerous Fenwick, which is a finer tool to evaluate possession by measuring shots. Unlike Corsi share or Fenwick share, Dangerous Fenwick gives extra value to close and dangerous shots, therefore giving us a better view of what's happening on the ice.
In the case of Nugent-Hopkins without Draisaitl (as above), the team lost the DFF percentage but played the opposition to a draw in goal share. The goals-against per 60 was highly dependent on quality of opposition, confirming RNH is best suited to third- and fourth-line competition when away from Draisaitl or McDavid and playing centre.
Power play
Nugent-Hopkins arrived as a power-play savant and has continued his mastery of the discipline after the arrival of McDavid and Draisaitl. His productivity with the man advantage includes time on the point, working along the wall, and as a net-front option for scoring goals. It's been a quiet part of his game in recent seasons, owing to his award-winning teammates, but RNH has remained highly productive in this area.
Year
Pts-60
Rank (Oilers F's)
2015-16
4.58
3
2016-17
4.28
6
2017-18
4.44

2
2018-19
5.87
3
2019-20
5.91
4
2020-21
5.5
3
2021-22
6.3
3
In 2021-22, he ranked No. 45 among qualifying NHL forwards in points per game, an outstanding total considering the chemistry between the two big scorers. In recent years he has been shooting more often on the power play, with quality results.
He is 29, skills erode after 30, but this area of Nugent-Hopkins' game remains highly productive despite a recent uptick in quality of options available for the Oilers. When he was injured late in the regular season, Edmonton's power play experienced a noticeable downbeat in productivity.
Penalty kill
This is a key area for the Nuge, and once again he's been good at it for some time. Over the last three seasons (and over 380 minutes), the Oilers have allowed 5.32 goals-against per 60 with Nugent-Hopkins on the ice. That's No. 16 among forwards across the entire NHL.
The club is moving new people into the penalty kill rotation every year, and last season he played effectively with Zach Hyman, Derek Ryan and others. Edmonton may reach a point where Nugent-Hopkins isn't a member of the penalty-killing rotation, but it's years away.
This is another area of strength.
Ryan McLeod as competition
Over a decade into his career, Nugent-Hopkins finally saw a player with a similar skill set cross his path in 2021-22. The Oilers haven't drafted too many centres who can play wing, play an effective complementary role as five-on-five options and can be capably deployed on both special teams.
It isn't a common set of skills.
Ryan McLeod is a similar player, a better skater, over six years younger and far less expensive. He doesn't possess the same level of excellence in all areas, but Woodcroft took little time in using the young forward in a similar way to the veteran. Here are the time-on-ice totals per game, and by discipline, after the new coaching staff arrived:
Player
Five-on-Five
Power Play
Penalty Kill
12:05
2:58
2:16
10:34
1:02
1:58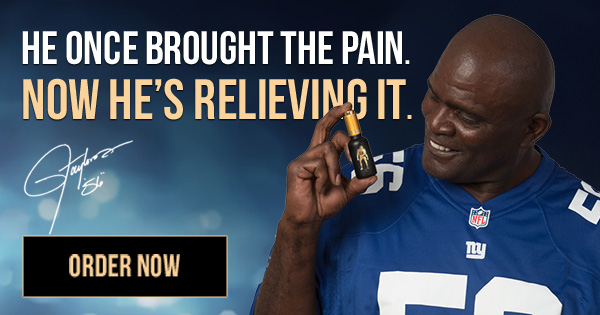 There's an aggressive deployment on special teams for both men, and each played third-line minutes at five-on-five. That could be the template for 2022-23 should the team decide to run Nugent-Hopkins on the No. 3 line.
The offensive output for each man in Woodcroft's games as head coach is also of note:
Player
Five-on-five pts
PP Pts
PK Pts
1.15
7.57
2.03
1.19
6.19
This is an interesting twist, as both men are shy at five-on-five offence, have exceptional power-play numbers and Nuge delivered two goals on the penalty kill. Small sample size alert, but the similarity in deployment and results suggests these two men could move around the lineup successfully in a utility role.
It might give Woodcroft and the coaching staff more options and would be insurance against injury at centre or on the wing.
Where should the Oilers play him? 
Nugent-Hopkins is a valuable player, who can deliver offence along with responsible play as a No. 1 or No. 2 left winger, as well as centre a third line that the Oilers can count on to play the opposition to a draw.
He is also quality on both special teams.
Woodcroft and the coaching staff have a great utility player and (finally) enough depth to use him in any area required. What's more, McLeod gives the team a younger version of the versatile veteran, in what could become an embarrassment of riches.
For the McDavid line, left winger Evander Kane (2.72 five-on-five points-per-60) is more productive than Nugent-Hopkins. On the Draisaitl line, Hyman (2.43 five-on-five points-per-60) has the edge. Both lines could benefit from RNH's two-way acumen.
It's also true an opening night No. 3 line featuring Nugent-Hopkins has plenty of appeal. The team could withstand injury issues and remain balanced on the top three lines as the roster is currently constructed.
What would be optimal?
All options are worthwhile.
(Photo of Ryan Nugent-Hopkins: Walter Tychnowicz / USA Today)