The Edmonton Oilers are making general manager Ken Holland look smarter by the day. A fan base that watched management procure additions over the summer has now had an opportunity to evaluate the moves after the regular season and 12 postseason games.
The big investment was a long-term deal for Zach Hyman. A seven-year, $38.5 million contract represented a massive investment. Hyman cuts into the salary cap for $5.5 million, and the organization has been disappointing in previous free-agent summers on the big deals.
A player can't cover a seven-year contract in one season, but Hyman delivered quality in his first regular season.
After the signing, I suggested Oilers fans could expect 25 goals and 60 points, quality play in all disciplines and an aggressive forechecker. Hyman scored 27-27-54 in 76 games, and fans have been enthralled by his relentless puck pursuit and extended periods of possession.
During the postseason, his eight goals have been important to team success. How well has Hyman done in possession, outscoring and special teams? Here's a look.
Regular season
Hyman played most of his five-on-five minutes in 2021-22 with Connor McDavid, and the tandem had real chemistry. Once Evander Kane was signed midseason, the minutes on the No. 1 line were reduced, with more time on ice on the second and third lines for Hyman.
Here, via Natural Stat Trick, are the totals for Hyman with Edmonton's top three centres in the portion of the season before Kane arrived. Hyman spent 63 percent of this period with McDavid, 24 percent with Ryan Nugent-Hopkins and the rest with other centres (including minimal time with Draisaitl).
Player
TOI-Game
Goal Diff
Goals-per-60
8:44
56
3.01
0:16
3:33
29
1.17
At this point in the season (33 games), Hyman scored seven goals and 13 points at five-on-five, or 1.71 points per 60. That ranked No. 3 among Oilers forwards to that point in the campaign.
All of his possession shares (Corsi, Fenwick, shots, expected goals) were over 50 percent, but his actual goal share (42.5 percent) was far below expectations based on the math of his season.
After the arrival of Kane, Hyman was more of a nomad, spending significant time on the top three lines. The offence was most impressive on the Draisaitl line, but the outscoring remained the domain of the McDavid trio:
Player
TOI-Game
Goal Diff.
Goals-per-60
4:37
67
3.07
7:00
47
3.34
3:18
50
2.34
Kane and McDavid played 10 minutes a night through the final 43 games, scoring 4.3 goals per 60 with a 64 percent shot share.
Draisaitl and Hyman scored well (3.34 goals per 60 at five-on-five is top quality) but were outscored 16-18 in 300 minutes.
Nugent-Hopkins and Derek Ryan posted 3.33 goals per 60 and had a 60 percent goal share during this time, albeit in fewer minutes and against easier competition.
Hyman posted 12-11-23 at five-on-five after Kane's arrival, 2.15 points per 60, ranking him No. 5 among Oilers forwards. Once again, his possession numbers were over 50 percent across the board, and his actual goal differential was under 50 percent. This time, it was much closer to even (30-31, 49.2 percent).
Here are Hyman's totals for the entire season at five-on-five, with his rank among Oilers forwards.
Category
TOI-60
Goals-60
Points-60
Goal Share
Total
14:26
1.04
1.97
46.5
Rank
5
3
4
10
Despite the goal share, Hyman belongs in the heart of the order, especially strong in goals and points per 60 at five-on-five. He was a major contributor on the penalty kill (No. 2 in time on ice per game and No. 3 in GA/60). On the power play, his time on ice was No. 5 (2:24 a night) with solid results (5-5-10, 3.29 points per 60).
Hyman's style
Watching Hyman during the regular season, it was obvious he was made for the playoffs. As effective as his style translates to the 82-game schedule, it's the postseason where his dogged determination and ability to put on a one-man possession show stands out.
Hyman has a MacGyver quality to him, he can flourish solo if necessary or ad lib with the puck until a high danger opportunity opens up for a linemate. His passes are accurate and sharp, but the real show comes when the winger is trying to get into a good shooting position solo.
His endurance is exceptional; he's able to keep the puck with quick changes in direction, placing and chasing where no opponent can reach before he arrives and is generally a difficult possession forward.

Added to a quick release and consistent effort, and Hyman is a nightmare for opponents. Everyone watching the Oilers anticipated good things in the postseason.
Tough times in Los Angeles
Hyman did not stand out at five-on-five during the series against the Los Angeles Kings. In the seven games of the opening round matchup, Hyman scored just 1-1-2 at five-on-five despite getting plenty of ice time:
Category
TOI-60
Goals-60
Points-60
Goal Share
Total
13:58
0.61
1.23
45.5
Rank
5
7
7
10
He was productive on the power play (1-1-2 in just 16 minutes) and played 13:16 on the PK (about two minutes a night) through the series without allowing a goal. A player with the range of skills Hyman delivers can help out even when in a scoring slump, and that was the case in the Kings series.
The real issue was the second line, featuring Draisaitl and Hyman. Expected to outscore the Kings, Draisaitl's injury (from early April) seemed to slow him, and the Mikey Anderson pile-on injury (reportedly an ankle sprain) did some real short-term damage.
For the series, Hyman went 1-5 goals at five-on-five in 56 minutes with Draisaitl, and then 4-1 in 42 minutes with other centres (notably a strong sequence with McDavid).
Hyman was good, not great, in the Los Angeles series, but the struggles of the Draisaitl (due to injury) contributed to the malaise.
The BOA
The rivalry between the Oilers and Calgary Flames goes back to the early 1980s and has enjoyed a resurgence in recent seasons. The second-round clash between the two teams was the first in over 30 years and lived up to its billing.
Hyman began the series on a line with Nugent-Hopkins and Josh Archibald, a unit that had difficulty immediately. The trio gave up a goal 58 seconds into the first game of the series, it was the second goal scored by Calgary in less than a minute.
Nugent-Hopkins and Hyman played with Jesse Puljujarvi and Kailer Yamamoto in that game, both lines scoring for Edmonton.
Things settled down after that, with coach Jay Woodcroft running Hyman and Nuge with Jesse Puljujarvi most of the time. That would change in Game 5, after a slow start for Kane. Here are the lines and totals through the five games against Calgary:
Line
Total icetime
Shot Share
Goal Share
Hyman-Nuge-Puljujarvi
34
57
2-1 (67)
Hyman-McDavid-Draisaitl
17
44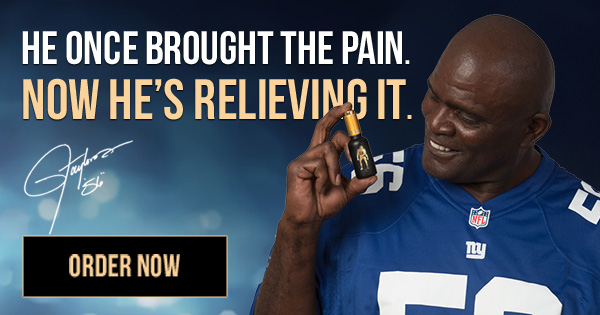 4-0 (100)
Hyman-Nuge-Yamamoto
6
43
2-0 (100)
Hyman has been up and down the lineup all year, productive in every stop along the way. He has eight goals and 12 points through games, his utility allowing Woodcroft to trust him in every situation. Here are his numbers from the Calgary series, a major lift from the Kings totals:
Category
TOI-60
Goals-60
Points-60
Goal Share
Total
14:35
2.47
4.11
63
Rank
4
2
3
3
Hyman's regular season was full value, but his combination of real skill and a handyman's toolkit is becoming more valuable by the game for the Oilers. Thursday night was just another example.
(Photo: Sergei Belski / USA Today)