Evan Bouchard of the Edmonton Oilers belongs in the NHL in a feature role. He delivered a strong season in 2021-22, scoring 12-31-43 in 81 regular-season games, and 3-6-9 (11 games) during the playoffs.
His five-on-five goal goal share (51.2 percent) showed he could play top-four minutes and help his team outscore in the largest and most important game state.
The big part of the Bouchard on-ice story last year? Most of his offence (10 goals and 35 points) came at even strength.
It's no surprise good things are happening for Bouchard, or that fans are projecting him into a feature role in next year's lineup.
What is a surprise is the lack of buzz surrounding what "peak Bouchard" might look like.
Bouchard's immediate future 
Bouchard's role with the team is assured, as he settles into what is likely to be a long and productive career in Edmonton.
A reflection of his increasing role is the announcement that he will change his number (from 75 to 2) in time for the coming season.
He told Daniel Nugent-Bowman at The Athletic last October "I think within the next couple of years, hopefully I can switch from number 75 to something else. I'm not quite sure yet what I would go to, but it was supposed to be number 2, but that obviously didn't happen (due to Duncan Keith's arrival). A lower number is what I'm thinking."
One of the reasons Oilers fans should be excited about next year, and peak Bouchard, is the sleeping giant that is this player when on the power play. His puck handling, passing and shooting prowess are all exceptional weapons for the power play, but Bouchard saw just 1:20 a night in 2021-22.
Expect that to change, sooner than later.
There's so much upside to this player, the organization has to be tempted to sign him now before the season. Getting a long-term deal this year on a contract that begins in 2023 might be the most prudent investment available to general manager Ken Holland.
The comparables
Bouchard's comparable defencemen, based on last season's numbers, are offensive drivers from the blue line:
Player
Year
Age
Pts-Game
2018-19
21
0.537
2011-12
21
0.532
2021-22
21
0.531
2015-16
22
0.524
2018-19
21
0.519
2014-15
23
0.5
This is a strong list of comparable offensive players, and places Bouchard in good company.
There is an important detail that separates him from all but one in the group. Bouchard's power-play points accounted for 16 percent of his overall offence, aligning him with Charlie McAvoy (7 percent) in offence gained through the man advantage.
Zach Werenski and Michael Del Zotto (34 percent), Torey Krug (36) and Dougie Hamilton (37) all saw a far larger percentage of their overall point total gained from the power play.
All members of this group would get power-play time as they matured, with McAvoy's delayed by a couple of seasons.
What does it mean for Bouchard? Tyson Barrie remains on the team, and should land most of the five-on-four time again in 2022-23. That could and should change slightly for the younger defencemen, but his comparable group did spend more time early in their NHL careers with the man advantage. Barrie's success in the discipline means he'll keep the job for at least one more year.
Historical comparable 
The universal comparable for Bouchard since June of 2018 is Ryan Ellis, now of the Philadelphia Flyers. Scott Wheeler at The Athletic identified Ellis as the only under-19 defenceman who delivered more than Bouchard in the OHL at the same age in any season over the previous 20 years.
How did Bouchard's first full season compare to Ellis' first (2013-14) in the NHL?
Player
Age
Pts-Game
ES Pts (%)
PP Pts (%)
22
0.34

21 (78%)
6 (22%)
21
0.53
35 (81%)
7 (16%)
Bouchard had a more substantial offensive season than Ellis at the same point in their career, but Ellis was competing for playing time with veteran Shea Weber and rookie Seth Jones in 2013-14 as a member of the Nashville Predators. Bouchard saw about four additional minutes per game.
Bouchard with and without McDavid
One of the worries about young defencemen is how much they can bleed goals as they learn at the NHL level. Bouchard performed well (over 50 percent goal differential at five-on-five) plus showed he could hold his own when playing on the ice with Connor McDavid. His even-strength points per 60 was the best among regular right defencemen in 2021-22:
Player
ES with 97
PP with 97
ES Goal Diff
1.67
61%
2.37
3.28
59%
1.12
6.18
53%
The most impressive stat is the even strength scoring number, representing high octane performance by the young defenceman. His power-play rate was low this season, but if he can score at such a high rate during even strength minutes it's extremely likely his totals will spike given more opportunity with the man advantage.
Woodcroft and Manson
Things changed for every Oilers player when coaches Jay Woodcroft and Dave Manson moved from the Bakersfield Condors and took over the big club. From the first game with the new staff through the end of the regular season, Bouchard's time with McDavid was strong compared to Cody Ceci and Barrie.
Player
TOI
Goals-60
Goal Diff
Expected Goals
218
2.2
50
64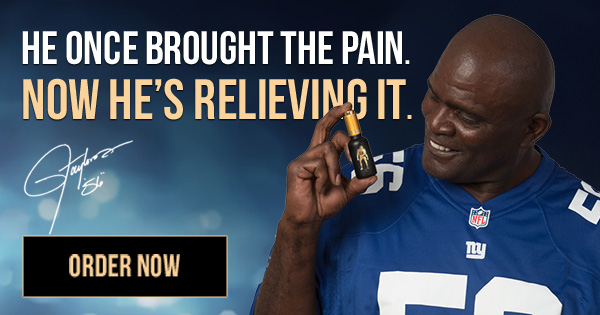 169
4.63
77
64
138
6.52
68
60
This is an impressive look at Bouchard, shown to be holding his own (these numbers are five-on-five, all numbers via Natural Stat Trick) compared to the other two right-handed defencemen.
Bottom line
Bouchard's comparable players after his first full NHL season are a fine group, suggesting Edmonton's young puck mover will have great success. He's ahead of his longtime comparable (Ryan Ellis) although that could be partly due to opportunity as opposed to superior skill.
Players like McAvoy and Ellis enjoyed more power-play time than Bouchard as young players, but the young Oilers defenceman delivered 1.55 points per 60 at even strength in his first full season—the best of the comparable group listed earlier.
How much offence should you expect Bouchard to deliver this season?
It's likely Bouchard will see more even-strength time with the McDavid line, and an increase in power-play time. He's durable, has established himself as part of the top-six (top-four based on icetime usage) and will be an extreme value deal.
The outer marker: Bouchard could hit 60 points in 2022-23. A reasonable estimate has him 50-55. There's no buzz about Bouchard, but math is screaming his name in mid-summer.
(Photo: James Guillory / USA Today)