Edmonton Oilers fans, and hockey fans in general, have watched in fascination at Connor McDavid's now seven-year NHL career. His offensive ability, added to breathtaking high-speed trips through the neutral zone to the net, has made McDavid appointment viewing since Day 1 in the NHL.
The dream has always been a team that outscores heavily with 97 on the ice and is competitive when he's resting up for his next shift. Through his first six seasons, the gap was a monster. Here are the McDavid numbers five-on-five, compared to the rest of the team over the first six seasons of his career, via Natural Stat Trick:
Season
McDavid Goal %
Rest of roster Goal %
2015-16
36-35 (50.7%)
98-135 (42%)
2016-17
77-47 (62.1%)
89-93 (48.9%)
2017-18
81-61 (57%)
82-115 (41.6%)
2018-19
77-75 (50.7%)
69-103 (40.1%)
2019-20
62-58 (51.7%)
79-99 (44.4%)
2020-21
64-48 (57.1%)
51-68 (42.9%)
The most successful season for McDavid with and without is 2016-17. McDavid is outscoring five-on-five at an impossible rate (62 percent) and the Oilers are a Stanley Cup contender. Without him on the ice, the team is just below the 50 percent line. A team like the one Edmonton iced in 2016-17 wasn't far away from pushing to the third round. From that season forward, the goal was a return to something resembling the numbers delivered by Todd McLellan's team that season.
Edmonton was unable to follow up on the 2016-17 success.  The organization employed several qualified coaches (McLellan, Ken Hitchcock, Dave Tippett) during these seasons, but no one could get the rest of the roster to 45 percent goal share at five-on-five.
The 2021-22 season
This year can be seen in two parts, the Tippett run and the Jay Woodcroft games. Tippett's first two seasons saw little improvement in finding a way to close the outscoring gap, and he was headed for a similar result at the time of his firing. Productive with McDavid, not competitive without the captain. When Woodcroft arrived, so did the five-on-five outscoring magic:
Coach
McDavid Goal %
Rest of roster goal %
Dave Tippett
34-27 (55.7%)
54-73 (42.6%)
Jay Woodcroft
30-19 (61.2%)
46-41 (52.9%)
This has been a long time coming, and shouldn't have taken so long. Now that it's here, the accomplishment should be celebrated by Oilers fans.
Woodcroft has facilitated two major positives: McDavid on-ice is outscoring at peak rates, matching his dynamic and career best 2016-17 totals. The coach has a clearly defined No. 1 line and two wingers (Evander Kane and Jesse Puljujarvi) who have been on the ice with the captain for most of his five-on-five time since the coaching change.
More important to team success, Woodcroft has constructed two more outscoring lines using centres Leon Draisaitl and Ryan Nugent-Hopkins as the foundation pieces on each line. The results have been impressive, and are a key to Edmonton's 21-8-3 (.703 winning percentage under Woodcroft) record since the Feb. 10 coaching shuffle.
The addition of Zach Hyman (last summer via free agency) and Kane (added during the year) were major contributors to the turnaround by Edmonton. GM Ken Holland delivered in an important area of the roster.
The Draisaitl minutes
The Oilers' previous coaches couldn't resist running McDavid and Draisaitl on the same line, and when the two men were split up, Nugent-Hopkins often played with one of the elite scorers. Here are Draisaitl's numbers since 2015-16, sans McDavid minutes, at five-on-five outscoring, along with the team's success when 29 is on the bench or with 97:
Season
Coach
LD Goal %
Rest of roster Goal %
2015-16
McLellan
46-43 (51.7%)
52-92 (36.1%)
2016-17
McLellan
19-24 (44.2%)
147-116 (55.9%)
2017-18
McLellan
28-38 (42.4%)
135-138 (49.5%)
2018-19
McLellan/Hitch
17-29 (37%)
129-149 (46.4%)
2019-20
Tippett
35-26 (57.4%)
106-131 (44.7%)
2020-21
Tippett
22-16 (57.9%)
93-100 (48.2%)
2021-22
Tippett
24-24 (50%)
64-76 (45.7%)
2021-22
Woodcroft
24-15 (61.5%)
52-45 (53.6%)
Draisaitl ran with Taylor Hall and Teddy Purcell as a rookie, and the trio flourished (26-21 goals in 491 five-on-five minutes). As time went on, McLellan spent much of the time running McDavid and Draisaitl together, and the idea of two separate lines was set aside in pursuit of one major line.
He never approached 50 percent outscoring with Draisaitl solo on a line without McDavid (past the rookie season with Hall).
Part of the issue? McLellan didn't have Hall and Purcell to run with the big centre.
The 2019-20 season arrived and new coach Dave Tippett was interested in finding two separate lines for 97 and 29. Fortunes turned for Draisaitl when Kailer Yamamoto was recalled from the Bakersfield Condors and the two men were placed on a line with Nugent-Hopkins. It was the top line in the NHL for a time, and sparked an outscoring No. 2 line that remains active to this day.
Tippett found a strong second line, but couldn't get the rest of the roster close to 50 percent outscoring at five-on-five.
Woodcroft placed Hyman with Draisaitl and Yamamoto and has mostly left it alone. The result? As is the case with the McDavid line, the trio is outscoring opponents at an impressive level.
The Nugent-Hopkins minutes
Woodcroft is doing the same thing with the No. 3 line, although injury to Nugent-Hopkins interrupted the trio. In Warren Foegele and Derek Ryan, the Nuge appears to have found an NHL home at five-on-five after many years as a utility forward on the top two lines. Here are his numbers without McDavid and Draisaitl at five-on-five since 2015-16:
Season
Coach
RNH Goal %
Rest of Roster Goal %
2015-16

McLellan
25-34 (42.4%)
109-136 (44.4%)
2016-17
McLellan
33-38 (46.5%)
133-102 (56.6%)
2017-18
McLellan
19-22 (46.3%)
144-154 (48.3%)
2018-19
McLellan/Hitch
26-29 (47.3%)
120-149 (44.6%)
2019-20
Tippett
10-18 (35.7%)
131-139 (48.5%)
2020-21
Tippett
5-7 (41.7%)
110-109 (50.2%)
2021-22
Tippett
8-8 (50%)
80-92 (46.5%)
2021-22
Woodcroft
10-10 (50%)
66-50 (56.9%)
Todd McLellan ran Nugent-Hopkins with several different linemates during his time as Oilers coach: Benoit Pouliot-Jordan Eberle (2015-16); Milan Lucic-Eberle (2016-17); McDavid-Ty Rattie (2017-18 and 2018-19).
At no time during the McLellan years did Nugent-Hopkins threaten 50 percent goal share five-on-five without McDavid or Draisaitl.
Tippett came up with the Nuge-Draisaitl-Yamamoto line within three months of his arrival, and rode that trio often — notably going away from the unit during the 2020 playoffs against the Chicago Blackhawks. Tippett checked down inexplicably to Nuge-McDavid-Archibald for much of the series.
Tippett played the Nuge-Draisaitl-Yamamoto line over 240 minutes between opening night and his dismissal in February. It's a trio that has been on the ice together for less than two minutes since Woodcroft's arrival.
Once again, as is the case with the top two lines, Nugent-Hopkins has been with two consistent wingers when healthy since the coaching change.
Woodcroft kills blender?
The Oilers have been consistent when running lines since Woodcroft arrived. A couple of tweaks on each line, with very little time away from the lines by each centre. Here are McDavid's two main lines since Feb. 11 and the arrival of the new staff, along with a partner who played a lot with the captain as other wingers auditioned:
Line
Minutes
Shot Diff.
Goal Diff.
Hyman-McDavid-various
190
61%
62.50%
Kane-McDavid-Puljujarvi
136
60%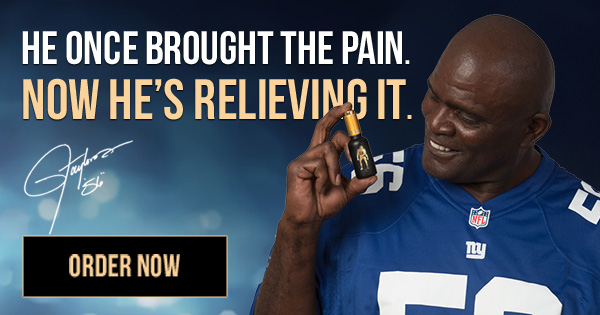 88.89%
Kane-McDavid-Yamamoto
112
58.90%
53.33%
Excluding these three lines, McDavid spent about 31 minutes with players not named Puljujarvi, Kane or Hyman in the time since Woodcroft took over. In today's NHL, that's real consistency. The search for a suitable winger for McDavid-Hyman included Foegele (38 minutes), Ryan McLeod (36 minutes), Yamamoto (32 minutes), Puljujarvi (31 minutes) and Draisaitl (26 minutes).
The new staff did spend some time sampling options, but once the decision was made, the players have been given time to find chemistry and outscore opponents.
The Draisaitl minutes have worked in much the same way since the arrival of the new coaching staff:
Line
Minutes
Shot Diff
Goal Diff.
Kane-Draisiatl-Yamamoto
105
38.9
100 (3-0)
Hyman-Draisaitl-Yamamoto
99
49.2
50
Hyman-Draisaitl-Puljujarvi
56
49.1
66.7
Draisaitl also played 73 minutes with McLeod and various other right wingers. Although the second line has seen more experiment than the McDavid line, Hyman and Yamamoto appear to have won the jobs on Draisaitl's line.
Perhaps the biggest tweak among lines since Woodcroft arrived is the Nugent-Hopkins unit with Foegele and Ryan. Since Feb. 11, the trio has played 90 minutes, with a 55 percent shot share and 7-5 goals at five-on-five. The line was disconnected when RNH got hurt, and took time to rise again, but the numbers are strong.
The big story
The headline is "Oilers outscore opponents five-on-five with or without McDavid" and that's a story seven years in the making.
Looking under the hood for reasons, credit should go to all skaters and goaltenders. More structure, attention to detail, standing up at the blue line contesting every opposition outlet and taking advantage of turnovers should all get credit.
These Oilers are hardworking and disciplined. Combined with the electric skill available to Woodcroft, it's a formidable team.
The quality of wingers this season on the top two lines is another reason for the team's success, and it does appear Woodcroft is less driven by a need to shuffle the lines as much as in the past.
The chemistry seems to be shining through and that should bode well for the playoffs, if everyone stays healthy.
The Oilers can finally outscore opponents with McDavid on the ice and McDavid off the ice. Start spreading the news, it's a big deal.
(Photo: Andy Devlin / NHLI via Getty Images)