The Lower Columbia College president's and dean's lists for the 2022 spring quarter have been announced.
To be named on the president's list, students must be enrolled in 12 or more credits and earn between a 3.8 and 4.0 grade-point average for the quarter. To be named on the dean's list, students must be enrolled in 12 or more credits and earn between a 3.25 and 3.79 grade point average for the quarter.
President's list
Brenda Abbott, Kate Abernathy, Brooke Adams, Katie Adkins, Ireland Allen, Miranda Allen, John Allison, Christopher Anderson, Fiona Andrews, Ayden Armeni, Jamaica Atad, Mando Baeza, Kelcie Balkan, Rebecca Barkman, Keola Barney, Jaida Barrows, Kailey Beaudoin, Katie Beech, Calvin Beickel, Brooklyn Bennion, Samantha Berglund, Mariah Bergquist, Cole Bertram, Claire Billingsley Sr, Andrew Bingham, Lily Black, Myah Bodily, Leah Bodkin, Finnegan Boyd, Raegan Boyse, Liz Bozarth, Ailaa Brandhorst, Amber Brandhorst, Adelina Breslin, Libby Brown, Kyle Browne, Emily Buker, Zach Burkett, Stephanie Burns, Keegan Burr, Katurah Buttrell, Jana Byman, Stefan Byman, Carter Byrnes, Shelby Cahill, Josef Carlson, Kiyoki Carrillo-Camacho, Tiffany Castano, Alexia Catlin, Paige Chinchen, Mason Chisholm, Angela Chunn,
People are also reading…
Gabriel Clemons, Mindy Coleman II, Kendal Collins, Laurie Cooley, Kate Cooper, Kamaile Correa, Jackson Cox, Kyler Cramer, Brooklynn Darvell, Lucas Davies, Jenna Dennis, Kellen Desbiens, Emily DeWitt, Alexandra Dolce, Cassidy Drew, Destiny Dunlap, Jasmine Dunlap, Chrissy Eaton, Joel Elhardt, Samantha Farland, Ceilia Feroglia, Jennifer Fiala, Jennifer Figueroa, Alina Fischer, Ryan Flatz, Jennifer Foshee, Susan Gann, Tiffany Garrett, Kaylyn Gaudet, Kendra Genanatti, Sarah Gipson, Amanda Glick, Jessica Goff, Jazmyn Golly, Andrew Gomes, Kenneth Goody II, Edward Gould IV, Rielee Gourde, Jordyn Grabenhorst, James Graham, Rylan Green, Jacqueline Griggs, Olivia Grose, Catricia Guerrero, Rachel Hagen, Carinne Hammons, Camryn Hansen, Katherine Hanson, Shawn Harrison, Ashton Harvey, Dena Hayes,
Elle Hazlewood, Emily Higgins, Breana Higgins, Natalie Higgins, Linda Holt, Kayleigh Homer, Kaytlynn Honga, Amber Hook, Carter Hudson, Braden Huhta, Owen Huhta, Kayla Humbyrd, Cody Hunter, Narina Hunter, Eunseo Im, Eunjin Im, Lyric Indino, Maegan Jacoste, Brook James, Jenna Jensen, Haile Jodenschwager, Ashley Johnson, Garrett Johnson, Anthony Johnson, Morgan Jones, Darla Kandoll, Ana-Korina Kapmar, Olivia Kelzenberg, Kaiyah Kemp, Paige Kessler II, Cara Kittelson, Trevor Knee, Savannah Larson, Kami Larson, Kristina Lee, Kenna Lemmons, Jeffrey Lenzi, Tara Liebe, Kelli Livezey, Mckenna Longtain, Ami Love, Eric Luchies, Hunter Lux, Gillian Madden, Jordynn Madden, Kalina Makaiwi, Ryan Mapel, Cameron March, Jesse Marks, Wendi Marlow II, Hadlee Marriott, Melissa Massie, Molly Massie, Anna Mathews,
Madeline McCauley, Presley McClung, Jeanelle McConnell, Carter McCoy, Steven McCracken, Cortlyn McDaniel, Katelyn Mcgough, Brooklynn Mercier, Isabella Merzoian, Micah Miner, Kianna Misenar, Gabriel Moon, Ryder Moss, Ethan Moyer, Jeffirey Murdock, Rosa Murillo, Sherri Music, Jay Nickerson, Angela Nikiforov, Madi Noel, Zoie Norris, McKenna Nugent, Tytus Old Elk, Kobe Parlin, Parisa Parvas II, Averee Perdue, Catherine Peterson, Tyler Peterson, Noah Phillips, Luiza Pisarchuk, Ryan Plampin, Walker Poyner, Jessie Pozzi, Dwight Price, Vanessa Quevedo, Adam Ramirez, Steven Randolph Jr., Tammy Ransom, Sarah Reagins, Tyler Reese, Emma Reinke, Isabella Remmers, Guillermina Rios Rios, Alena Ross, Vladimir Rovda, Mercedes Rowland, Josephine Rushmer, Jordan Sahim, Brooklyn Schlecht, Heather Schultz, Lydia Shaw,
Rachel Sherrell, Tungalagbolor Shinetulga, Eakthaporn Shinvoranont, Ellie Shipley, Miranda Shockey, Samantha Sillik, Kaitlyn Sloley, Max Smee, Tanya Smith, Kellie Smith, Karlie Smith, Alyssa Snodgrass, Rudi Soetamin, Jeneaka Spencer, Madison Spicer, Kyle Stanton, Timothy Stewart, Dartanyon Stewart, Daylen Stroup, Abigail Stuart, Angela Sullivan, Charli Swanson, Chloe Swanstrom, Samantha Swarts, Kimberly Swartz, Heather Switzer, Quan Ta, Laura Tagg, Elizabeth Tapani, AnnaJoy Tevis, Abigail Thayer, Samantha Thomas, Haley Thompson, Orathai Thongdee, William Threet, Josephine Toci,

Pechlakana Tran, Sarah Tran, Annabelle Tygret, Conner Utecht, Kerry Van Skike, Stephen Van Vleck, Trey Varney, Marlee Vickers, Alisha Vitkoczy, Travis Wallace, Kaitlyn Ward, Kaya Wayrynen, Tiffany Wear, Avah Webb, Jake Webberley, Eric Weese, Evelyne Wheeler, Skyler White, Katie Whitney, Keyan Whitney, Samantha Whittaker, Alisa Wilkinson, Sarah Williams, Emily Williams, Anna Wisuri, Natalie Wittrock, Kayla Wood, Jayden Wornick, Yui Yamaki, Chloe Yordy, Danna Young, Amanda Young, Corin Zahn and Laurien Zahn.
Dean's list
Julie Agsten, Josie Ahrens, Sydney Akinsuli, Sophia Allen, Rachael Anelon, Brenda Arce, Taylor Avram, Marcello Baeza-Brogdon, Malea Ball, Isabella Bates, Thomas Beasley, Bailey Beck, Austin Beck, Gage Beck, Jade Behic, Kristen Belisle, Bradley Bellikka, Miranda Bergquist, Robert Berryman, Ethan Bethune, Shawnalee Bond, Nadia Bondarenko, Lucas Boursaw, Hannah Bowers, Joshua Brittain, Abigail Brotherton, Angela Buckiewicz, Silas Burchim, Ellie Burgin, Carrie Byman, Makinnley Byman, Miah Carroll, Jillian Carter, Hope Childers, Anka Clark, Callie Colburn, Aniya Conrad, Bailey Conway, Dessa Cooper, Christina Cory, Jade Cox, Max Cox, Patrick Cozzetto, Sydney Crawford, Stephanie Crayne,
Jessica Croco, Joseph Dabranca, Erzhena Darmaeva, Jamie Davis, Stephanie Day, Samantha Deleon, Daniel Dennison, Ashley Deyo, Artur Diriyenko, Isabel Doran, Adelina Dunina, Mariia Dzhabur, Hallie Earnest, Thomas Effingham, Veronica Eggen, Jaden Eiche, Ian Elmore, McDermott Elske, Jackson Esary, Clarissa Escudero, Braelynn Everton, Taylor Falk, Jessica Fenter, Payton Ferguson, Joseph Fike, Madison Fikes, Madeline Flint, Siena Flint, Laura Flodin, Katelynn Forner, McKelvey Foster, Preston Foster, Faith Fowler, Sierra Frasier, Victor Friedman, Joshua Frymire, Jocelyn Gallaher, Gracie Gann, Kiara Geonzon, Sophie Given, Mark Goldinov, J Goodnight, Taylor Gould, Emmi Grangroth, Michaelle Graves, Elizabeth Green, Brooks Green, Gracie Guizzotti, Jace Gunter, Eelyi Hankinson, Madison Harkins, Alexandra Harman,
Gavin Hart, Evan Hines, Ilona Hubenya II, Jennifer Hudson, Kendal Huff, Ella Hughes, Jacob Hughes Jr., Michael Humbyrd, Serena Hunt, Conner Hurse, Feenix Ireton, Madeline Jacobson, Dylan Jester, Kia Jones, Moriah Josephson, Christina Jurado, Shaylee Kawaguchi, Brittany Kegley, Galen Keplinger, Mark Kirchhoff, Max Kochenkov, Valentin Kochenkov, Andrey Koptelev, Haili Kuanoni, Liberty LaBerge, Kennady Lake II, Christina Laroy, April Larsen, Aria Larsen, Ethan Larsen, Mataeya LaVoie, Jake Leitz, Andrew Levy, Kelsey Lindholm, Kaiden Lopez, Scot Lorentzen, Jake Lorimer, Amber Lovejoy, Gerson Lozano, Mackenna Luttrell, Paige Mace, Taylar Madden, Jeanette Malvaney-Reid, Kaeson Mansy, Brayden Marcum, Yuuki Matsunari, Hailey McCain, Justin McGraw, Kysa Merchant, Sarah Merry, Isaiah Meyer, Kaden Michaud, Katerina Miles, Ethan Mitchell, Kayli Montgomery, Ashley Morales, Bobbi Mott, Braeden Munger, Caroline Muonio, Shaylyn Neiman,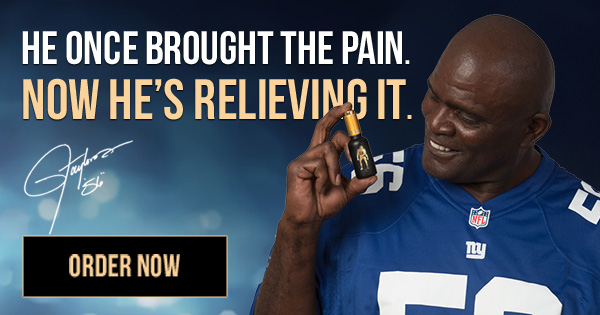 Mia Nordstrom, Lily Norton, Aaron Ofstun, Yuri Okuno, Chloe Olson, Erin Palen, Chansol Park, James-Pierre Perkins, Mahalia Perkins, Adrianne Peters, Raina Peters, Rylee Peters, Cole Petteruti, Donavin Pickner, Desirea Pierce, Tanya Pisarchuk, Hannah Pithan, Olivia Pomeroy, Lisa Porter, Travis Potter, Deserae Prink, Kaleigh Prochaska, Zoe Quintero, Kelli Rakoz, Mckenzie Ramsey, Joseph Reid, Adam Rice, Anthony Richardson, Elijah Richey, Martin Rios, Elora Rios, Joshua Rolfe, Blake Rowe, Gabriel Royce, Abigail Schroeder, Jase Schueller, Regan Schwartz, Hunter Schwenke, Melinda Scott, Cameron Scrichfield, Karin Sekiguchi, Zachery Sellards, Rita Shcheglyuk, Austin Sheldon, Kailey Shipley, Hannah Shreve, Selah Shulda, David Simila, Shannon Smith, Jasmine Smith, Kaitlyn Spreadborough, Candice St. Helen, Ethan Stacy, Sheila Staines, Emma Stange, Katelyn Stanton, Cole Stephens, Alexis Strahan, Abigail Suarez Pelayo, Edina Subasic,
Sarah Swanner, Katelyn Swenson-Shockley, Haleigh Swofford, Vascilios Taylor, Saori Terao, Nick Tinoco Jr., Stacey Tomaselli, Ashley Triplett, Katie Trull, Sarah Tsybikova, Amanda Turner, Joshua Turner, Cali Tusani, Kylie Vandehey, Juan Vazquez, Vidal Villagran Velasquez, Mayra Villalobos, Arianna Vreeland, Lynae Waatti, Caitlin Wachmann, Emily Wagner, Jason Walthall, Cody Waltmire, Marcus Weaver, Brayden Wells, Brittany Welsh, Abby White, Jesse White, Blaine Winter, Denison Wood, Katie Yarnell, Katherine Zavala and Brandy Zemp.
Get local news delivered to your inbox!