Joseph Baena was a teen when he discovered Arnold Schwarzenegger was his father. Things became quite complicated for a while. However, when the dust had settled, Baena and Schwarzenegger developed a great bond. Over the years, the Austrian Oak supported his son, but allowed Baena to find his way through life.
ADVERTISEMENT
Article continues below this ad
After Baena graduated from college, the Hollywood icon stopped supporting him financially. Recently, Baena revealed why he doesn't rely on Arnie to help him find success in Hollywood. Baena also said what Schwarzenegger told him about working hard.
ADVERTISEMENT
Article continues below this ad
Joseph Baena rarely goes to Arnold Schwarzenegger for advice
In a recent interview with PEOPLE magazine, Baena revealed he didn't want to rely on Schwarzenegger's Hollywood influence to bag substantial roles. "It's very minimal that I go to him and ask for advice because I want to figure it out on my own," said Baena. "I want it to be my hard work and my ambition that gets me to that success.", he added.
"The main thing is just the work, putting in the work, putting in the reps," 7x Mr. Olympia told his son. The advice inspired him, and that's why he doesn't go to Arnie for advice most of the time.
He further told the magazine that he and Arnold sometimes discuss acting. Baena wants his hard work and ambition to bring him success. While Baena could probably convince Arnie to give him a hand, he said, "There's no shortcuts in acting, and in really anything,".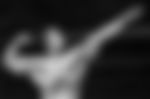 Arnold Schwarzenegger is a self-made man. The Austrian came to America in 1968 with virtually empty pockets. However, through sheer hard work, Arnie gradually built an empire. In a little over a decade, Arnold became seven-time Mr. Olympia, started a brick-laying business, won a golden globe, and graduated from university.

Becoming a real estate agent
Baena has already found some success. After he graduated from college, he had to find a job, as Arnie wouldn't subsidize him anymore. So the seven-time Mr. Olympia's son interned with a real estate company. After a while, Baena began enjoying what he had signed up for and eventually got his license.
ADVERTISEMENT
Article continues below this ad
Earlier this year, Baena made his first successful sale as a real estate agent. Joseph also appeared on the 31st season of Dancing with the Stars and earned a lot of praise from fans.
Watch this story – Arnold Schwarzenegger and Other Athletes Who Suffered From Depression and Anxiety
Like Arnold in the seventies, Baena also took on the challenge to carve out his identity instead of using Schwarzenegger's influence as a launch pad.