The world of basketball knows Lamar Odom for his crucial role in the Los Angeles Lakers' back-to-back 2009 and 2010 NBA championships. However, the now-42-year-old is also known for having a tumultuous journey and troubled lifestyle off the NBA's hardwood courts. Fortunately, he has been doing better as of late. With that said, let's dig into Lamar Odom's net worth in 2022.
Lamar Odom's net worth in 2022 (estimate): $30 million
Lamar Odom's net worth in 2022 is $30 million. This is according to numerous outlets, including Celebrity Net Worth.
The Los Angeles Clippers selected the 6-foot-10 forward with their fourth overall pick in the 1999 NBA Draft. He would then spend four seasons with them to start his career, and he also played the final NBA game of his career with them in 2012-13. He also had one-year stints with the Miami Heat and Dallas Mavericks. He signed with the New York Knicks at the very end of the 2013-14 season but didn't play.
Of course, his career peaked with the Lakers. He joined the other Los Angeles franchise in 2004 following his one season with the Heat, going to the Lakers as part of the Shaquille O'Neal blockbuster just a year after he signed a six-year deal worth nearly $72 million with Miami. Los Angeles missed the playoffs in his first season there and then suffered consecutive first-round exits.
The 2007-08 season saw Odom and the Lakers reach the NBA Finals, only to fall to the Boston Celtics. However, Los Angeles bounced back and won the 2009 NBA Finals, beating the Dwight Howard-led Orlando Magic. Proving his worth, Odom then returned to the Lakers the following season after signing a four-year, $33 million deal. He once again played a crucial role within the deep roster, this time defeating the Celtics in the 2010 NBA Finals.
In the 2010-11 season, Odom became the first Laker ever to receive the Sixth Man of the Year Award. That was his final season with the Lakers, as he was traded to Dallas for the 2011-12 season. According to Spotrac, the former fourth overall pick earned over $114 million in salary throughout his 14-season career. In addition to his NBA career, which officially ended after that brief Knicks stint, he made one Olympic appearance and won bronze for the disappointing 2004 United States team. He won gold at the 2010 FIBA World Championship.
Odom tried to make a basketball comeback later at the end of the last decade. He considered playing in the Chinese Basketball Association in 2018 but then declined, later opting to play for a Philippine club, Mighty Sports, in a Dubai tournament. The lefty tried joining the BIG3 but was deactivated after one game in 2019.
Off the court, Odom has had quite the tough journey. He has three children with ex-girlfriend Liza Morales. Unfortunately, his youngest son Jayden was only around 6 months old when he died from sudden infant death syndrome. ESPN later reported on Odom's public comments, the first in months since the tragedy:
"There was a time when I thought basketball wasn't going to be able to heal the wound. … I don't think nothing could prepare you. You just have to accept it — it's God's work."
In 2009, Odom made headlines by marrying TV personality Khloe Kardashian, whom he had only been dating for a month. He then slowly became a fixture as part of the cast of Kardashians' E! series and even starred in a two-season spinoff, Khloe & Lamar. He also appeared in other media, including alongside Charles Barkley in a Taco Bell commercial for Super Bowl XLIV. Another was a cameo in HBO's Entourage.

Reports about Odom's alcohol and substance abuse first surfaced in 2013 after he was arrested for driving under the influence. He later pleaded no contest and was sentenced to a three-year probation and three-month alcohol abuse treatment. It was around the same time that Khloe Kardasian filed for divorce, and the papers were signed by both parties by mid-2015.
However, it was dismissed by request months later when Odom was found unconscious at a legal brothel in Nevada. He had used cocaine days prior to suffering several heart attacks, strokes, and kidney failure. Odom had become comatose and was placed on life support at one point, but, fortunately, his recovery went well. After supporting her former partner throughout his recovery, Kardashian filed for divorce in May 2016 once again. It was finalized in December 2016.
Odom later published an article in The Players' Tribune, more than a year after the incident. Calling himself a "walking miracle," the former fourth overall pick detailed his struggles with addiction and the resulting destructive behavior. To end the heartfelt piece, the New York native wrote:
"Every morning when I wake up, I look at the same pictures. Pictures of people who are gone. My mother. My grandmother. My son Jayden. My best friend Jamie. People who are still here. My two beautiful kids. I just look at their faces for a few minutes, and it's like a reminder of what life is supposed to be about. … That shit gets me through the day. It's like taking my vitamins."
Among the other pursuits that have helped him cope from his troubles is his music and film production company, Rich Soil Entertainment.
In 2019, the two-time NBA champion announced his engagement to health and lifestyle coach Sabrina Parr, though the two parted ways around a year after. In 2021, he participated in two boxing matches, defeating singer/rapper Aaron Carter in June and Jennifer Lopez's ex-husband Ojani Noa in October. Most recently, the former Sixth Man of the Year competed in Celebrity Big Brother's third season. He was evicted on Day 27, while UFC mixed martial artist Miesha Tate won overall.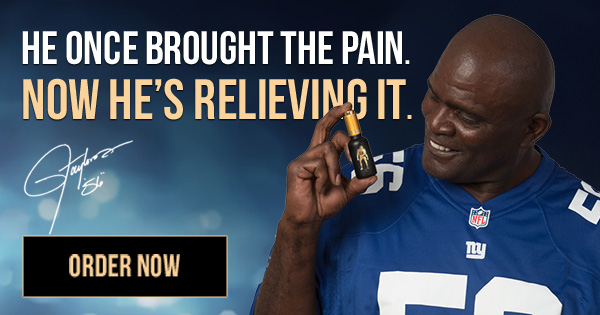 Were you at all stunned by Lamar Odom's net worth in 2022?