Good day. Here are the stories for The Manila Times for Saturday, April 23, 2022.
READ: Bongbong, Sara rule DZRH survey
PRESIDENTIAL candidate Ferdinand "Bongbong" Marcos Jr. and running mate Sara Duterte-Carpio continued to post big leads in the nationwide survey of DZRH for April. Marcos was the choice of 52.9 percent of the 7,560 respondents, up by 3.1 percentage points from the March survey. He had a 28.6-percent lead over his closest opponent, Vice President Maria Leonor "Leni" Robredo, whose rating went up by 2.9 percent from the previous poll. Trailing them were Manila Mayor Francisco "Isko Moreno" Domagoso at 8.2 percent, Sen. Emmanuel "Manny" Pacquaio (5.8 percent), Sen. Panfilo "Ping" Lacson (3.6 percent), followed by a statistical tie among the remaining candidates Faisal Mangondato (0.6 percent), Jose Montemayor Jr. (0.3 percent), Labor leader Leodegario "Leody" De Guzman (0.2 percent), former defense Chief Norberto Gonzales (0.1 percent), and former Palace spokesperson Ernesto Abella (0.1 percent). DZRH reported that 3.9 percent of respondents were undecided about their preferred presidential candidate. The April 18 to 19 survey was conducted following the Easter Sunday press conference of Domagoso, Lacson, and Gonzales where they declared they will not be withdrawing from the race. Among the vice presidential bets, Duterte-Carpio had a 54.2 percent rating, a 2.4-percentage point rise from the March survey. Senate President Vicente "Tito" Sotto 3rd was second with 16.9 percent, followed by Sen. Francis "Kiko" Pangilinan (15.1 percent), and Dr. Willie Ong (6.6 percent). In a statistical tie were Buhay Party-list Rep. Jose "Lito" Atienza Jr. (1.1 percent), Carlos Serapio (0.5 percent), Manny Lopez (0.4 percent), former Akbayan Partylist Rep. Walden Bello (0.2 percent), and Rizalito David (0.2 percent). The survey found that 4.8 percent of respondents had not decided on their vice presidential bet.
READ: Robredo, transport groups sign accord
EIGHT transportation sector groups on Friday made a covenant with presidential candidate Vice President Maria Leonor "Leni" Robredo to address the sector's concerns, defend the rights of its workers, and ensure their full involvement in society. Signing the covenant were Jaime Aguilar for the National Confederation of Transport Workers Union, Vincent Rondaris (Nagkakaisang Samahan ng mga Nangangasiwa ng Panlalawigang Bus sa Pilipinas), Mar Valbuena (Manibela), Bernard Tuliao (Auto Pro Pangasinan), Juancho Caparino (ACTO), Antolin Pangan (Kapatiran sa Dalawang Gulong), Yuri Sarmiento (E-Jeepney Transport) and Leo Madamba (Lagro-Cubao Operators and Drivers Association). The Robredo camp made it clear it was not soliciting votes from the groups.
READ: Mayoral bet to harness barangay power
JULIUS Anthony "Jun" Zaide believes that if the 16 barangay (villages) of Parañaque City link up and work together, they could be a force that would be more effective in responding to community issues like the coronavirus pandemic. Zaide, chairman of Barangay Baclaran in Paranaque's first district, plans to harness "barangay power" if he is elected mayor on May 9. Speaking during The Manila Times roundtable Friday at the Barangay Baclaran hall, Zaide said he would "make Parañaque even better" by strengthening cooperation between village officials. He stressed that there must be an equal distribution of opportunities, basic necessities and beneficiary services in order to trigger hope and determination among Parañaque constituents who were affected by the pandemic.
READ: 3 Covid shots still offer ample protection
AN infectious disease specialist believes that the first two doses of Covid-19 vaccine plus a booster dose offer enough protection to healthy individuals at the moment. In a briefing on Friday, Vaccine Expert Panel member Dr. Rontgene Solante said the first three shots remain effective for generally healthy individuals, and a fourth dose is not recommended unless it is a reformulated vaccine. The government announced it would start giving the second booster shot to immunocompromised individuals on April 25. On Thursday, Vaccine Expert Panel chairman Dr. Nina Gloriani said the panel was not likely to approve a second booster dose for healthy individuals any time soon. Solante said that if the VEP agrees to a second booster for healthy individuals, it would recommend a variant-specific vaccine that contains the original strain and a Covid-19 variant that are now under development. Health Secretary Francisco Duque 3rd said people with chronic conditions are not yet eligible for a second booster dose as per the recommendation of the Health Technology Assessment Council (HTAC).
READ: 'Give us clean, honest polls'
WITH more than two weeks before May 9, President Rodrigo Duterte appealed to all political candidates to strive for "clean and honest" 2022 national and local elections, saying failing to do so would be an "insult" to the people. Duterte cited the need to uphold the sanctity of the ballot as he reiterated that he would remain neutral in this year's race for President. The Philippines will hold its national and local elections on May 9 — the country's first national elections during the Covid-19 pandemic. Despite his non-endorsement of a candidate for the presidency, Duterte has expressed his support for the candidacy for vice president of his daughter, Davao City Mayor Sara Duterte-Carpio. Duterte-Carpio, running mate of frontrunner Ferdinand "Bongbong" Marcos Jr., on Thursday also appealed to every Filipino in ensuring the conduct of "honest, orderly and peaceful" polls on May 9. She made the appeal after three candidates for president claimed about possible attempts to destabilize the May 9 polls if Marcos wins the presidency.
READ: Comelec financial row resets debates
The Commission on Elections (Comelec) on Friday announced that it has decided to postpone town hall debates for presidential and vice presidential candidates originally scheduled this weekend amid financial issues between its private partner and the hotel venue of the first debates. Comelec Commissioner George Garcia said they have rescheduled the events to April 30 and May 1. The debates were initially scheduled on April 23 and 24. It was first reported that Vote Pilipinas, the Comelec's private partner, failed to settle its debt worth P14 million to Hotel Sofitel, the venue for the first debates.

READ: Major problems facing next president – survey
A RECENT online survey showed that unemployment, education, health care, and poverty are the major problems confronting the next president. The survey was conducted by YouGov and Synergy Market Research+Strategic Consultancy, its exclusive partner in the Philippines from a panel of Filipinos. Nearly one in every 4 respondents (ranging from 35 to 38 percent) reported that the earlier mentioned topics are urgent issues, followed by graft and corruption at 34 percent, and the Covid-19 situation in the country at 25 percent.
BUSINESS: Credit standards seen to tighten for firms
Over to business, credit standards for corporate loans are expected to tighten this quarter, while those for household loans are anticipated to loosen, the Bangko Sentral ng Pilipinas (BSP) said. In its Q1 Quarter 2022 Senior Bank Loan Officers' Survey, the central bank reported that the diffusion index (DI) approach showed "expectations of net tightening loan standards given increased uncertainty in economic growth outlook, reduced risk tolerance, and a deterioration in borrower's profile and bank's portfolio" for the second quarter of the year.
SPORTS: PH table tennis team seeks redemption
In sports, Philippine Table Tennis Federation President Ting Ledesma is optimistic that the national team will have a better performance in the 2022 Vietnam Southeast Asian Games (SEAG). Despite winning only one medal — a bronze courtesy of Richard Gonzales — in 2019, Ledesma is sending an almost intact team, which he believes, deserves another chance. Joining Gonzales in the men's team are 2018 Youth Olympics veteran Jann Mari Nayre, former UAAP MVP John Russel Misal, John Michael Castro and Japheth Adasa. The women's team is composed of Kheith Rhynne Cruz, Angelou Joyce Laude, UAAP back-to-back MVP Emy Rose Dael, and newcomers Sheryl May Otañes and Keziah Bien Ablaza, who filled up the slots vacated by Rose Jean Fadol and Jannah Romero. Seven gold medals are at stake in table tennis at the SEAG. Events on tap are men's and women's singles, men's and women's doubles, mixed doubles and team. The Philippines has entries in all events.
READ: Opinion and editorial
Antonio Contreras and Yen Makabenta are today's front page columnists. Contreras analyzes the controversial Easter Sunday press conference involving three presidential aspirants, while Makabenta discusses Vice President Ma. Leonor "Leni" Robredo's recent interview with Rappler CEO Maria Ressa.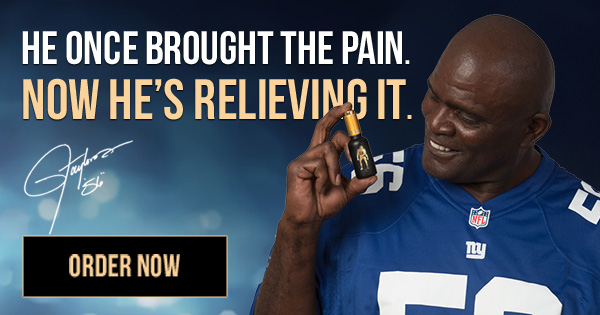 Today's editorial believes intervention by the Metro Manila Council or the Office of the President should intervene to stop the Metro Manila Development Authority (MMDA) from imposing controversial measures on provincial bus operators. Read a full version on the paper's opinion section or listen to the Voice of the Times.
For more news and information, get a copy of The Manila Times on print, subscribe to its digital edition or log on to www.manilatimes.net.
Follow us on Twitter, Facebook or Instagram and Keep Up With The Times.
On behalf of The Manila Times, this is EJ Gomez reporting.