Kurt Russell is an American actor best known for his roles in The Hateful Eight, Escape from L.A., and Executive Decision. Having started in Hollywood in the early 1960s, Russell has more than 100 acting credits to his name.
However, it's not just his work on the big screen that has contributed to his massive success. Kurt Russell's net worth has also been impacted by his work as a producer, his wine company, and his real estate investments. Read on to discover Russell's most successful projects and trace his career from the beginning until now.
Early Life
Kurt Vogel Russell was born on March 17, 1951, in Springfield, Massachusetts, United States. His father, Bing Russell, was an actor and a professional baseball player. His mother, Louise Julia Crone, is a dancer. Russell was the only boy in a brood of four. His sisters are Jill Franco, Jamie, and Jody.
When he was in elementary school, Russell played little league baseball, taking after his father. In high school, he was a second baseman on the Thousand Oaks High School baseball team.
Acting Career
Russell's acting career began when he was 12 years old. In an uncredited role in It Happened at the World's Fair, he had a small role in kicking a pilot, played by Elvis Presley. It is interesting to note that more than a decade later, in 1979, he would be portraying the rock and roll superstar himself in the TV special Elvis. Russell would earn his first Primetime Emmy nomination for the role.
Going back to 1963, it was also the year that Russell had his TV debut. He appeared in numerous television series such as Sam Benedict, The Eleventh Hour, and Our Man Higgins. His first starring TV role was in The Travels of Jaimie McPheeters, a Western series that lasted just one season.
Towards the end of the 1960s, Russell entered a contract with the Walt Disney Company. This was shortly after Walt Disney passed, with his last written words being "Kurt Russell". The 10-year contract had him starring in a series of films starting from Follow Me, Boys! in 1966, all through The Strongest Man in the World in 1975.
Russell had been very busy in the 1980s, filming movie after movie. In 1981, he starred as snake Plissken in the sci-fi film Escape from New York. Later that year, he lent his voice to the character Copper in the Disney animated film The Fox and the Hound.
In 1983, Russell won his first Golden Globe nomination for his supporting role in the biographical drama Silkwood. Joining him in the cast were Meryl Streep and Cher. He then went on to appear in films of diverse genres. This includes the drama Swing Shift in 1984, the thriller The Mean Season in 1985, and the comedy The Best of Times in 1986, where he co-starred with Robin Williams.
Big Trouble in Little China
It was also in 1986 when Russell took on the lead role in the comedy Kung Fu film Big Trouble in Little China. Unfortunately, the film did not do well at the box office, generating a little more than $11 million against a budget of $11 million. However, it did eventually gain a cult following after a while. So much so that the film is being rebooted with Dwayne Johnson.
Tombstone
In 1993, Russell co-starred with Val Kilmer in the Western film Tombstone. He played the role of Wyatt Earp alongside Kilmer's Doc Holliday. The film was released on Christmas Eve of 1993 and earned $56.5 million after its worldwide theater run.
Stargate
Kurt Russell's net worth got significantly boosted in 1994 when he starred in the sci-fi adventure film Stargate with James Spader. The film was a big commercial success, earning an incredible $196.6 million globally. As for Russell's take, he went home with a hefty $7 million paycheck for his work.
Executive Decision
Kurt Russell's net worth was on a steady rise by the time 1996 came. That year, he received another multimillion-dollar paycheck, this time for the film Executive Decision. His acting salary was reported to be $7.5 million. His performance also earned him a win as Favorite Actor at the Blockbuster Entertainment Awards.
The film, which also starred Halle Berry, was quite a huge hit, raking in $12 million on opening weekend alone. Its overall box office earnings amounted to $122 million against a budget of $55 million.
Escape from L.A. 
In 1996, Russell would star in Escape from L.A., reprising his role of Snake Plissken that he originally portrayed in 1981. His salary in the earlier film has not been disclosed. But the $10 million paycheck he got for his role in Escape from L.A. would definitely be much higher.
This film also marks Russell's debut as a writer and producer. Although the reviews were mostly positive, the film did not earn as much as expected at the box office, generating only $25.5 million globally against a budget of $50 million.
Solider
Two years later, Kurt Russell's net worth would take another big jump. He received his biggest film salary to date at $15 million. This was for his portrayal of the character, Sergeant Todd 3465 in Soldier. It turned out to be a massive box office flop, unfortunately. After spending a production budget of $60 million, the film only made $14.6 million in box office revenues.
Vanilla Sky
Then in 2001, Russell was reportedly paid $5 million for co-starring in Vanilla Sky alongside Tom Cruise and Penelope Cruz. The film performed well, making more than $203 million against a budget of $68 million.
Poseidon
Russell's next major role would come in 2006 when he starred in the disaster film Poseidon with Josh Lucas and Richard Dreyfuss. It did earn more than $181 million at the box office, which seems impressive. However, the production budget was $160 million.
Furious 7, The Fate of the Furious, and F9: The Fast Saga
In 2015, Russell joined The Fast and the Furious franchise when he was cast as Mr. Nobody in Furious 7. This film would be Russell's highest-grossing film to date, with total box office earnings of more than $1.5 billion. It was also a very expensive film to make, with a budget of $190 million.

Russell would return in two years for a subsequent film, The Fate of the Furious, which was another humongous hit. It raked in well over $1.2 billion globally over a budget of $250 million.
In 2021, he would reprise the role yet again for another box office success. The film made more than $726 million worldwide against a budget of $200 million.
The Hateful Eight
Also in 2015, Russell co-starred with Samuel L. Jackson in the Quentin Tarantino film The Hateful Eight. The movie performed significantly well at the box office. With a budget of $44 million, it was able to bring in $156.5 million from theater revenues worldwide.
Bone Tomahawk
Russell's next project was the western movie Bone Tomahawk, where he played the lead character, Sheriff Hunt. Unfortunately, the film bombed at the box office, only earning about $382,000 after a limited theater release. Nevertheless, the critical response was tremendously positive. Russell, in particular, received numerous accolades for his performance and won a few Best Actor awards as well.
Guardians of the Galaxy Vol. 2
In 2017, Russell joined the Marvel Cinematic Universe (MCU) for Guardians of the Galaxy Vol. 2, where he played Ego the Living Planet. Like the first film, this one was also a commercial blockbuster, with theater revenues of $863.7 million over a budget of $200 million.
As of 2022, Guardians of the Galaxy Vol. 2, which also starred Chris Pratt and Vin Diesel, is Russell's third-highest-grossing film.
Recent Work
Among Russell's most recent film roles were as Santa Claus in the two Netflix The Christmas Chronicles films in 2018 and 2020. Russell's long-time partner, Goldie Hawn, also plays Mrs. Claus's role in both films.
Russell also starred in 2019's Once Upon a Time in Hollywood. The Quentin Tarantino-directed film also starred Leonardo DiCaprio, Brad Pitt, and Margot Robbie. With a budget of $90 million, the film grossed $374.5 million globally.
And, most recently, Russell lent his voice to the Disney+ TV series, What If…?, reprising his role as Ego from Guardians of the Galaxy.
Other Ventures
Also adding to Kurt Russell's net worth are his ventures outside of the entertainment industry. Russell, who is a bit of a wine connoisseur, created his own brand called GoGi Wines in 2008. The brand specializes in chardonnay and pinot noir. His wines are available through GoGi's website and are also stocked by Disney theme parks and resorts.
Real Estate
Kurt Russell's net worth is significantly impacted by the many real estate investments that he has made over the years along with partner Goldie Hawn. Their primary residence lies within a 72-acre Aspen, Colorado ranch. But in addition to this, the couple famously owns homes all over the United States as well as in other countries.
In 1997, Russell and Hawn bought their Manhattan penthouse for $3.8 million. In 2003, they spent $3.6 million on their Palm Desert abode. Some of their other well-known properties are in Vancouver, British Columbia, and Brentwood, California.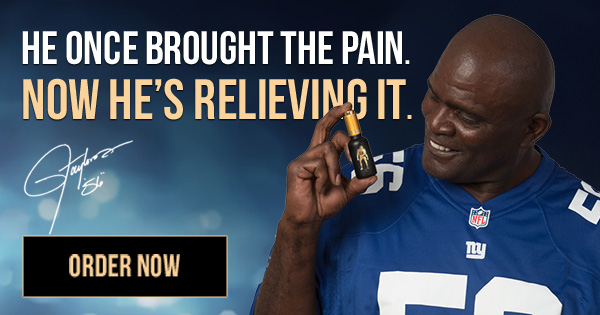 The couple also has a knack for purchasing amazing vacation properties. Among their acquisitions are a Santa Ynez Valley vineyard, an Ontario lakefront estate, and a Malibu oceanfront sanctuary, which they tried to sell in 2010 for $14.75 million (but it's since been removed from the market).
And in 2019, they sold their Pacific Palisades property for $6.9 million.
Personal Life
Russell was married to an actress named Season Hubley from 1979 to 1983. They met during the filming of the TV special Elvis. They have a son named Boston who was born in 1980.
On Valentine's Day of 1983, Russell began dating actress Goldie Hawn. They have previously co-starred in the 1968 film The One and Only, Genuine, and Original Family Band. The couple went on to appear together in a few more films like Swing Shift and Overboard. Russell and Hawn's son, actor Wyatt Russell was born in 1986.
The couple never got married but are still happily in a relationship to this day. Actress Kate Hudson, Hawn's daughter from a previous marriage to Bill Hudson, considers Russell to be her father. In 2017, the couple got their stars on the Hollywood Walk of Fame in a special double-star ceremony, in recognition of their film achievements.
Kurt Russell's Net Worth Today
As of 2022, Kurt Russell's net worth is estimated at $100 million. And while most of his net worth does come from his acting career, it's also impacted by his wine company, real estate investments, and work as a producer.
Fans of Russell can see him next in a currently untitled Godzilla and the Titans project with Apple TV+, where he'll costar with his son Wyatt Russell and Christopher Heyerdahl. Additionally, he also star in, as well as produce, The Barbary Coast, which will also star Mel Gibson and Kate Hudson.
Recommend recommendationsPublished in Celebrity, Celebrity Net Worth