Kris Jenner is the world-famous mother of the Kardashian-Jenner sisters and a multimillionaire entrepreneur.
The California native, Kris Jenner, has six children (Kourtney, Kim, Khloe, and Rob Kardashian, Kendall, and Kylie Jenner) and has been married twice. She is presently dating Corey Gamble, a business executive. The following is a complete list of Kris Jenner's partnerships.
Biography of Kris Jenner
Kris Jenner is a businesswoman, best-selling author of New York Times, executive producer and the cast of the reality show "Keeping Up with the Kardashians." The award-winning reality show is now in its fourteenth installment. Jenner Communications, her own production firm, is run by her.
Kris was engaged in the establishment of their successful family companies, including KKW Beauty, Kylie Cosmetics, the Kendall+Kylie collection, Kids Supply, and Arthur George, as well as being a key guiding force behind them. Givenchy, Chanel, Adidas, Esteé Lauder, Calvin Klein, Puma, La Perla, Balmain, Fendi, Marc Jacobs, and Topshop are among the brands she has collaborated with. Kylie Cosmetics, Kris' daughter's beauty company, has gathered over $420 million in revenue since 2015 and is on target to generate one billion dollars by 2022, making it one of Kris' most successful missions.
Kourtney and Kim Take New York, Kourtney and Khloé Take Miami, KUWTK: Kardashian Family Rules, Kourtney and Khloé Take the Hamptons, and Life of Kylie are just a few of Kris' famous spin-off programs. She also gained popularity as a host and reporter, appearing on a variety of television shows such as The Ellen Show, The Today Show, and Oprah: The Next Chapter.
Kris has been on the covers of magazines such as Cosmopolitan, The Hollywood Reporter, Redbook and has been highlighted by The New York Times, Forbes Magazine, and Business Insider.
Kris is a sponsor of the "American Red Cross," "Brent Shapiro Foundation for Drug Awareness," "Children's Hospital Los Angeles," the "Salvation Army," and "Smile Train," and other charities.
Kris has 18 million Instagram followers, 9 million Twitter followers, and 6 million Facebook friends.
Corey Gamble
Kris began dating business entrepreneur and talent manager Corey Gamble after her divorce from Bruce Jenner, who changed and adopted the name Caitlyn Jenner two years later.
Kris and Corey allegedly met via mutual friends during the 40th birthday celebration of fashion designer Riccardo Tisci in Ibiza. Sheree Buchanan, star of Atlanta Exes, has dated Corey for three years. When the pair met, Kris was going through a divorce after her separation from Caitlyn Jenner.
In March 2015, Corey launched his "Keeping Up With The Kardashians" debut, and a year later, they attended the Met Gala together.
They apparently separated in October 2017 but quickly reunited, and Kris subsequently told celebrity advocate Laura Wasser that she was going to marry Corey most likely.
She said, "I'm in a really great relationship right now, and I'm happy and I don't want to mess that up."
Reddit readers have often addressed the pair, pointing out that they appear to have the most steady relationship in the Kardashian-Jenner clan. The majority of fans say that they form a nice pair and they will last the relationship for a long time. Sheree Buchanan, Gamble's ex, commented about the couple's relationship on VH1's Atlanta Exes, and she has an obvious ground to believe her ex-boyfriend would never leave Jenner. She thinks Gamble is a social climber who is using the tv Reality mom for personal benefit.
Caitlyn Jenner
In April 1991, Kris engaged to former Olympian Bruce Jenner for the second time, who was revealed as a transgender woman and changed the name to Caitlyn Jenner.
After five months of dating, the couple married. One month before the engagement, Kris finalized her separation from her ex-husband Robert.
Kendall, their first daughter, was born in 1995, and Kylie, their next, was born in 1997. In the early seasons of KUWTK, Caitlyn, then Bruce, made a lot of appearances.
Kris Jenner ended the relationship a year after the Jenners declared their breakup in October 2013.
Todd Waterman
In her memoirs "All Things Kardashian," Kris admitted to having adultery with a guy called 'Ryan' during her relationship with Robert Kardashian.
It was then found that 'Ryan' was a fictitious name for her real lover. At the time, she dated Todd Waterman, a former professional soccer player.

Waterman disclosed details of their affair in 2012, claiming that it began in 1989, more than a decade after Kris' engagement to lawyer Robert.
Kris alleges in her book that her spouse Robert hired a private investigator to catch her adultery, which led to their divorce when they were discovered in a Beverly Hills eatery.
Kardashian and Jenner divorced in 1991. Jenner has subsequently described the encounter as one of her "biggest regrets." She said that her relationship seemed to be great, but something was lacking, leading her to wander. However, it caused a great deal of stress for Kardashian and Jenner and their four children, which is why Jenner dislikes herself regarding this divorce.
Robert Kardashian
Kris Jenner married lawyer Robert Kardashian for the first time in 1978.
They met five years back at a sporting event in California, when Robert was 28 and Kris, who was dating Cesar Sanudo at that time, was only 17.
They split up at one stage, with Robert dating Priscilla Presley, Elvis Presley's ex-wife, and Kris dating Alfred M. Garcia, a renowned photographer, but they reconnected later.
They had four children – Kim, Kourtney, Robert Jr., and Khloe – and were married for 13 years. After Robert discovered Kris' affair with Todd Waterman, they separated in March 1991.
Even after their divorce, the two had a strained relationship. Kris was placed in a financial bind when Robert Kardashian shut off access to all of her credit cards. Meanwhile, Kris met Caitlyn on a blind date while coping with all of this, and they wedded in 1991. Robert went on to have two additional marriages. Her children, particularly her eldest child Kourtney Kardashian, were quite resentful of her ugly divorce. She previously stated to CheatSheet that she still resents her mother for "breaking up their family." But, considering how close Kris Jenner is to all of her children, it appears that Kourtney and Kris have patched up their differences.
In 2003 Robert died of oesophageal cancer, four years prior to the first episode of "Keeping Up With The Kardashians," which premiered in 2007.
Alfred M. Garcia
After her divorce from Robert Kardashian, Kris began dating photographer Alfred M. Garcia, a flight crew in American Airlines.
Kris and Garcia started dating in 1973 when a common friend, Debbie Kathleen Mungle, introduced them. Garcia was four years older than her.
Garcia shot a lot of photographs of Kris throughout their relationship since she wanted to be a model.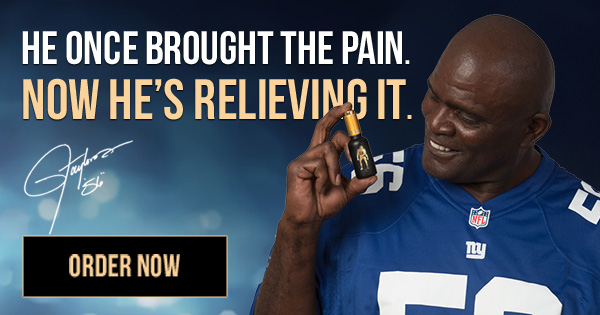 They subsequently split up, with Kris marrying Robert, but they remained good friends. According to Garcia, they went their own ways. He was extremely busy with photography at the time, and all of his focus was on it.
He also added, "I wasn't into having a steady girlfriend, but Kris and I stayed friends, and then she called me to do the model pictures, and then her wedding."
Cesar Sanudo
At the young age of 17, Kris Jenner allegedly fell in love with a pro golfer. Cesar Sanudo, a Mexican professional golfer, was 29 when they first dated. Sanudo was the one who finally became "sus" about his adolescent lover, though their relationship most certainly turned a lot of heads and generated a lot of questions at the time. On the other hand, Kris had found true love when she accompanied him to his golf tournaments all over the globe. Except for the one occasion she was caught close to someone else, she was constantly at his side.
Sanudo accused Kris of lying to him, as per "Kardashians: An American Drama," written by Jerry Oppenheimer. Kris even stated in her 2011 biography that she and her new boyfriend were "messing around and heading in the direction of some major hanky panky." when Sanudo spotted her.
Is There a Link Between Kris Jenner and O.J. Simpson?
Kris and Robert's marriage quickly began to break apart as a result of her adultery, which was unfortunate but probably predictable. During her marriage to Robert, she was frequently in the news, initially because she was supposed to be connected to her buddy, O.J. Simpson, who was prosecuted for the killings of his wife and her companion. Norman Pardo, Simpson's former manager, alleged their affair in the 2019 television documentary "Who Killed Nicole?" He said that Simpson revealed the facts to him in 2003. Kris and Robert supposedly split in 1991 because of it.
The net worth of Kris Jenner
The 66-year-old television personality from the United States has had a successful career. Kris Jenner has an estimated net worth of $190 million. Kris Jenner's net worth, earnings, and income are discussed in a variety of places. However, internet estimations of her value differ. Please keep in mind that celebrities seldom share their precise net worth.