Amidst London fashion week, we round-up our favourite fashion looks that weren't on the runway.
IG: @kimkardashian
IG: @kimkardashian
With many of us still reeling from the display of catwalk-worthy outfits, we are more inspired than ever to push the boundaries of our go-to outfits. Giving us that extra push, the likes of Maya Jama and Kim Kardashian go all-out in statement pieces, while Dua Lipa and Gigi Hadid strip it back for those off-duty days. So whether you're looking to grace an avant-garde catwalk or looking to impress on a scenic Sunday stroll, scroll below to see our fashion round-up of this week's best looks.
Kim Kardashian channels her inner catwoman
IG: @kimkardashian
IG: @kimkardashian
It's no secret that there is plenty of scandal in Kim's life right now, but like a true unbothered queen she's keeping all the drama in her outfits — and we are eternally grateful. Taking to the 'gram as the official face of Balenciaga, she wears a floor-length boiler suit dress by the label, finished with an elasticated waist which sculpts the loose-fitted piece. Keeping a minimalistic vibe, Kim fashions the flight suit with court heels, chic leather gloves and catwoman-esque shades. As if the look wasn't statement enough, she clutches the unmissable Balenciaga hourglass mini bag. Adding some opulence to the anti-gravity look, the bag comes encrusted entirely with diamonds, exactly as it should.
Introducing Saweetie, the latest addition to Euphoria High
IG: @saweetie
IG: @saweetie
Next up we have Saweetie and her audition to be the next student of Euphoria High — and she definitely got the part. Layering an ultra cropped white shirt with a taupe cable-knit, the rapper offers her own take on a preppy look with business at the top, and party at the bottom. With her abs exposed, she completes the look with a low-waisted mini skirt in a gun-metal grey. Paying homage to the exposed knickers of the 90s, she leaves the band of her undergarments peeking over the top of her waistline, displaying the Miu Miu emblem front and centre. Tying together the book-smart 'fit, she adds a chestnut belt and diamond studs. If only our school picture days went this well…
Maya Jama has the hots for houndstooth
IG: @mayajama
IG: @mayajama
The days of statement rings are over, as Maya Jama follows Kim's lead in a pair of black leather gloves. Serving her very own rendition of Meredith Blake-inspired attire, she lounges in the back of a cab in a three-piece set — and looks ready to secure the bag. Printed entirely in black and white houndstooth, she cinches the waist in with a double-breasted corset top featuring a plunging V-neckline. Matching the top, she exposes a slither of thigh with a high-split skirt, and serves high-fashion drama with a shoulder-padded blazer. Keeping her attire as the moment, her accessories remain understated with a plain white mini bag and diamond drop earrings. We're heading wherever you are, Maya.
Dua Lipa's duvet day

IG: @dualipa
IG: @dualipa
When she's not kitted out in custom Versace bodysuits, Dua Lipa enjoys the simple pleasures of off-duty dressing. Taking us back to our silver-studded grunge days, the artist sports a maxi cargo skirt with an oversized gilet washed in an oyster hue. Like all stars must, Dua knows exactly how to block out the paps, hiding her face with a baseball cap layered with a royal blue snood. Posing in the exaggerated ensemble by a line of bins, Dua Lipa proves she really is the girl that can do both.
Jaden Smith's technicolour coat
IG: @c.syresmith
IG: @c.syresmith
When it comes to multicoloured fits, none are doing it quite like Jaden Smith. Proving exactly why, he took to Instagram last week with his arm's raised underneath a blushed blue sky. Splashed with a bold palette of primary colours, the abstract over-shirt is layered with a matching fitted blazer and another printed t-shirt. 2022 is quickly seeing an era of clashing prints, and Jaden's technicolour three-piece is the ultimate exemplar of how to do it right.
Chlöe Bailey left us speechless
IG: @chloebailey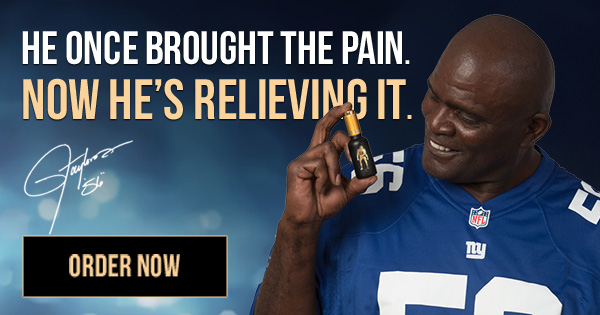 IG: @chloebailey
It is not often we are left with few words to say, but when it came to this particular look, we didn't even know where to start. From the blood-red perspex boots to the sheer nude corset, the silky cape to the wide-brimmed hat, Chlöe lives out our Disney princess fantasies with finesse.
Gigi Hadid's street style
IG: @gigihadid
IG: @gigihadid
Between life as a high-fashion model and a first-time mum, Gigi Hadid also has a full-time job as our source of fashion inspo, and this neutral outfit has been added to the collection. Layering beige and chocolate tones, Gigi merges countryside chic with formal suit wear. Finishing the look with a pair of washed Dr Martens, she walks us right to the end of our fashion round-up in style.
Alexandra Miro Activewear

Source link