Belonging to the world of bodybuilding, Arnold Schwarzenegger is a man of discipline. The 7x Mr. Olympia champion followed a strict diet and workout regime throughout his career to become the most iconic bodybuilder of his time. Even after he retired from professional bodybuilding, Arnold continued his diet and workout routines.
ADVERTISEMENT
Article continues below this ad
But the man knew how to loosen up. While he may seem like a tightly wound-up guy, Schwarzenegger has his fun now and then. During the shooting of the movie 'The Twins,' Arnold had some fun with his co-star, Danny DeVito. But DeVito's reply was of equally 'high' standard.
ADVERTISEMENT
Article continues below this ad
When Arnold Schwarzenegger did not respect Danny DeVito's diet
When working together in a movie, two co-stars usually develop a great bond. They take after each other's habits while also learning a thing or two or two about each other's regimes. A similar thing once happened with Danny DeVito as he starred alongside Arnold Schwarzenegger in their iconic movie 'The Twins.'
While appearing on a late-night talk show, Danny revealed a hilarious incident involving hard work and deceit. Recalling the incident, DeVito said Arnold had a big trailer with all his gym equipment that would follow them around. "So in the afternoon lunchtime, I said, 'look, I'm gonna come in there work out with you.'" DeVito cycled at level four for fifteen minutes. "He does level fifteen for a half hour."
Danny said he was happy and thought he was losing weight. But then Arnold ordered some food. "A woman comes in, the craft service woman. She's got mounds of dessert. I said, 'what are you trying to do to me?'" But Arnold told Danny to not worry about it and eat along. "I just killed myself for fifteen minutes. This is how he does it." This was when Danny realized he needed to pull a smart one on Arnold.

DeVito's 'high' standard comeback on Arnold
ADVERTISEMENT
Article continues below this ad
DeVito suffers from a rare growth disease called multiple epiphyseal dysplasia. Because of the rare condition, Danny could only grow up to 4ft 10in tall and had to follow a diet since he was 10. So when Arnold 'disrespected' Danny's diet, the comedian decided to have some fun with him.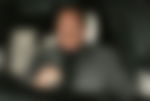 In the same interview, Devito recalled a day when he knew they had less workload. "We come to my trailer, we smoke a stogie (cigar). I take the stogie that I'm gonna give him, and I stick a little weed in it. He smokes the stogie, smokes the weed." And the duo then went to the set for shooting. And Devito mimicked Arnold, standing like a statue, high as a kite and not knowing what was going on around him. The Director, Ivan Reitman, had to remind Arnold it was his line, but Schwarzenegger stood still even after acknowledging the director's instructions.
WATCH THIS STORY: Andre The Giant and Wilt Chamberlain Made Arnold Schwarzenegger Look Like A 8-Year-old In A. Resurfaced Image
Danny may be a small guy, but the man did not back down from taking his revenge against the former bodybuilding champ. As for Arnold, let's just assume that the Terminator learned his lesson and that he did not 'come back' with a similar incident from before.