As summer settles in, fill up your June calendar with a variety of different events. Whether you're looking to do something with the whole family or want to do something adult-only, these local events offer something for everyone.
Bastille
British pop-rock band Bastille will take the stage at The Sylvee as a part of the "Give Me The Future Tour," with American indie artist Sarah Jaffe as the opener. June 1, 8 p.m., The Sylvee, thesylvee.com/events/bastille
Soles-stice
Join the Isthmus Dance Collective for an evening of dance. Artists will dance through "the longest days of summer" and celebrate "light, warm, community and bright spirits." June 2, 6-9 p.m., Olin Park Pavilion, isthmusdancecollective.org/solesstice
Schumacher Farm County Park Music Festival 
Enjoy local music, a craft fair and more at this year's annual Music Festival, put on by the Friends of Schumacher Farm. Kids younger than 12 can attend the festival for free and there will be local food, beer and wine available to purchase. Bring your own lawn chair or sit down at a picnic table and enjoy performances from three different local bands. June 4, 2-8 p.m., schumacherfarmpark.org/music-festival
Pride Ride
Get ready for an afternoon of "pride-filled fun" at the Trek x Forward Madison FC Pride Ride. Participate in the five-mile bike ride, starting at Breese Stevens Field and going throughout the city, with chances to stop along the way. The Madison Police Department will be around to make sure the ride is safe and your ticket will include "free and secure" bike parking after the ride so you can stay and watch the match against FC Tuscon. Check out Josh Spreiter's In the 608 feature on "Pride Ride." June 4, 3-6 p.m., click here for more info
Animal Collective 
American experimental pop band Animal Collective is stopping in Madison for the tour of its eleventh studio album "Time Skiffs." June 4, 8 p.m., Majestic Theatre, majesticmadison.com/event/animal-collective 
Native Art Marketplace 
Visit the fourth annual Native Art Marketplace in Mount Horeb. Throughout the weekend, native artists who represent a wide range of Wisconsin tribal communities will showcase their work. Crafts and other pieces of art will be available for sale and attendees can participate in traditional Ho-chunk song and dance. Guests are also invited to make a free friendship bracelet to take home. June 4, 10 a.m.-5 p.m.; June 5, 10 a.m.-4 p.m., Driftless Historium, click here for more info
Aly & AJ
Catch the former Disney sister-duo in Madison this month, after having to reschedule a show originally set for April 16. The TikTok revival of their song "Potential Breakup Song" helped the two bounce back into fame, recently releasing their first album in 14 years. June 6, 8 p.m., Majestic Theatre, majesticmadison.com/event/aly-aj
Lunch Time LIVE
Decorate your lunch break with an hour-long concert put on near the state Capitol. For 14 Tuesdays from June to August, get your friends and a blanket and claim your spot for a different kind of lunch hour. June 7, 14. 21, 28, noon-1 p.m., South Hamilton walkway, click here for more info 
608 Day
Check out Madison Magazine's 608 Day Deals page for deals that support local businesses. Also head to Hilldale's daylong community celebration. There will be live entertainment, games, sales and specials from shops and restaurants. Specials include a cupcake and cake pop at Gigi's Cupcakes for $6.08 and $608 off of Invisalign at Smile Doctors. June 8, 10 a.m.-8 p.m., Hilldale, hilldale.com/event/608-day-event
Madison Night Market
Shop locally and visit the Madison Night Market, a showcase of "unique and inspiring creative culture" in the heart of the city. Downtown businesses will be running special sales and the street will showcase other local vendors. There will be live music and food trucks to enjoy. The Madison Night Market is held on the second Thursday of every month, from May to September. June 9, 4-9 p.m., State Street, click here for more info

Unscripted! Comedy Show
Enjoy a line-up of comedians and musicians, all performing "on the spot." All performers will have the chance to perform their typical, routine material, but what's to follow is up in the air. June 9, 7-9 p.m., Old Sugar Distillery, click here for more info
Kevin Bozeman
Comedian Kevin Bozeman will play five shows over three nights at Comedy on State. Bozeman competed in Open Mic night at Comedy on State in 1999, after losing a bet to a friend. In 2000, Bozeman won the Midwest Region of HBO's "Comedy Competition." Since then, he has appeared on Comedy Central, NBC, CBS and Fox. June 9, 7:30 p.m., June 10-11, 7:30 p.m., 10 p.m., Comedy on State, click here for more info
Mount Horeb Summer Frolic
Get your friends and family and head to the annual Summer Frolic, a nonprofit supporting parks, recreation and the community at large. Considered a summer kickoff, the four day-long festival will have games, live music, food, rides and more. June 9-12, Grundahl Park, mthorebsummerfrolic.com
American Family Insurance Championship Concert
After being canceled in 2020 and moving to Milwaukee in 2021, the 2022 American Family Insurance Championship concert is scheduled to take place in Madison at Breese Stevens Field. The concert, which is part of a week-long activity calendar, will include musical acts Lady A, Boyz II Men and Edwin McCain. All proceeds from the show will be donated to the Steve Stricker American Family Insurance Foundation for "distribution to American Family Children's Hospital and other local charities impacting families and children." June 10, 5:30-10 p.m., click here for more info 
New Glarus Polkafest 
Whether you're a pro or it's your first time, do the polka at this year's New Glarus Polkafest. First-timers can learn to polka on Saturday at 11:30 a.m. and then practice their skills at surrounding bars and restaurants. Live polka music will take place, including performances by the David Austin Band, Tom Brusky Band and Puempel's Polka Poppers. June 10, 5-10 p.m., June 11, 11 a.m.-7 p.m., click here for more info
Madison Jazz Festival 2022
Celebrate jazz around Madison across the span of 10 days at the Madison Jazz Festival. Enjoy the sounds of jazz all throughout the city with different events happening each day at different locations. The festival wraps up with two days at the Memorial Union Terrace and Shannon Hall, with performances by Grammy-winning musicians. The festival includes both ticketed and free concerts, presentations and events for the whole family. June 10-19, click here for more info 
SummerPalooza
Kick off your summer with free admission to the Madison Children's Museum. The day-long event will include live entertainment on the Rotary Stage and other activities will be available inside. A parade around Capitol Square will begin at 12:30 p.m. June 11, 9:30 a.m.- 3 p.m., click here for more info
Marquette Waterfront Festival
Watch local and national acts and indulge in food, craft beer and wine at the Marquette Waterfront Festival. Games will be available for kids. June 11-12, Yahara Place Park, click here for more info

The Jerry Awards
Celebrate the best high school musical theater performances in the state at The Jerry Awards. Beginning in 2009, the Jerry Awards "elevate the importance of musical theater within theater performances" and both recognizes and honors excellence across the state. All nominees are reviewed by educators and industry professionals and high schools receive critical feedback. June 12, 6:30 p.m., The Overture Center for the Arts, overture.org/events/jerry-awards
CHVRCHES
Scottish pop group CHVRCHES is set to take the stage at The Sylvee. The tour comes ahead of the band's fourth studio album "Screen Violence." June 13, 8 p.m., The Sylvee, thesylvee.com/events/chvrches
Family Night on Lake Mendota 
Take the whole family to the Memorial Union Terrace for a night out on the lake. Outdoor UW–Madison paddling instructors will be on-site, and there will be games, sightseeing and paddling for all. After your ride out on the lake, families are invited to grab a bite to eat at the Terrace. June 14, 21, 28, 4-6 p.m., click here for more info
Amazing Acro-cats in Madison
Watch this group of traveling cats perform a variety of tricks and get the chance to see the "only all-cat band in the entire world." As seen on Netflix, Animal Planet and PBS, this group of rescue kittens will "purrform" for two hours. June 15-18, 7 p.m., Bartell Theatre, click here for more info
Porch Sign Printmaking
Learn how to create your very own porch sign at Camp Createability's Porch Sign printmaking event. Instructions will be provided and creativity will be encouraged, as those in attendance will get the chance to leave with their very own unique porch sign. Camp Createability is "a training facility and full-service studio for artists, visual effect artists, filmmakers, graphic designers, animators, and digital media designers with autism or other disabilities." June 16, 6-8 p.m., Camp Createability, click here for more info
Gilda's Backyard BBQ 
Watch live music, participate in an auction and indulge in some barbecue at this adult-only event. Spirit tastings from local Madison barbeceue restaurants and other local beverage purveyors will be available. June 16, 5:30-8:30 p.m., Gilda's Club Madison,  secure.qgiv.com/event/gildasbackyardbbq
35th Annual StrawberryFest
Visit StrawberryFest, a summer fundraiser for the Colonial Club Senior Activity Center in Sun Prairie. Purchase fresh strawberries, strawberry shortcakes, brats, beer and wine. Dogs are welcome and the event is family friendly. Local artists will be present and kids can play in the Kiddie Farm or enjoy balloon art. June 18, 10 a.m.-3 p.m., The Colonial Club, colonialclub.org/strawberryfest
Loop the Lake
Get your exercise in while support "clean, healthy lakes" at the 10th Annual Loop the Lake Bike Ride. Whether you join the ride in person on June 18th or you show your support virtually anytime from June 11-19, join the community in supporting sustainable conservation practices. All proceeds will go toward Clean Lakes Alliance's work to "protect and improve" the surrounding lakes. June 18, 8 a.m.-2 p.m., Olbrich Park, click here more info
Make Music Madison 
Attend this year's Make Music day, put on by Make Music Madison. Enjoy the city-wide, free, outdoor, day-long music event and support the community. Starting in Madison in 2013, the event is held on the summer solstice and is part of a larger Make Music Day, which occurs in more than 1,000 cities. June 21, makemusicmadison.org 
Casablanca! Cooking Class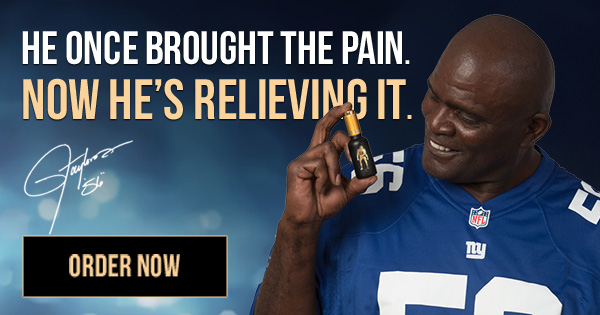 Learn how to make classic Moroccan dishes like zaalook and falafel at this cooking class at DelecTable on University Avenue. Beer, wine and cocktails will be available to purchase and the class offers personal attention from chef Joel, a nationally recognized culinary instruction with more than 20 years of experience. June 22, 6-8:30 p.m., DelecTable, delectablemadison.com/event/casablanca-cooking-class
Blues, Brews & Food Trucks Festival
Enjoy the blues and some brews at the New Glarus Blues, Brews & Food Trucks Festival. The festival kicks off with a live performance by Birddog Blues Band on Friday night. All day Saturday starting at noon, grab a blanket and head out to Village Park for a line-up of live music, food and brews. June 24, 8 p.m.; June 25, noon, Village Park, click here for more info
All-female burlesque and comedy show
Attend "BABEAPALOOZA!: An All-Female Comedy & Burlesque Spectacular," put on by Madison Indie Comedy. Listen to and celebrate a lineup of female comedians, including MARILEE, a Chicago-based comedian who has been seen on HBO Max and Comedy Central.  This year, which marks the second year of the event, Burlesque will be featured, with performances by two Madison-based performers. June 26, 2-4 p.m., The Bur Oak, click here for more info
Live music and movies at The Terrace
After two summers of a limited schedule due to COVID-19, this summer, movies and live music are back for the Summer 2022 Season of live music and movies at The Terrace. Throughout the month of June, catch a variety of different performances, from artists like Seb Szabo and the Sparetime Bluegrass Band. At 9 p.m. on Mondays and Sundays, movies like "Jennifer's Body" and "She's The Man" will play at The Terrace. click here for more info
COPYRIGHT 2022 BY MADISON MAGAZINE. ALL RIGHTS RESERVED. THIS MATERIAL MAY NOT BE PUBLISHED, BROADCAST, REWRITTEN OR REDISTRIBUTED.