By Alexandra Abumuhor
 
Media Personality, Socialite
Full Name: Khloé Alexandra Kardashian
Date of Birth: June 27, 1984
Place of Birth: Los Angeles, California, U.S.
Horoscope : Cancer
Spouse:  Lamar Odom (m. 2009–2016)
Children: True Thompson (April 12, 2018) 
Net Worth: $60 Million
Khloe Kardashian is the daughter of Robert Kardashian and Kris Jenner, she has 2 sisters Kim and Kourtney Kardashian and one brother, Rob Kardashian. Khloe is an American TV star and business woman.
Khloe gained fame when her family were a part of their own reality TV show on E! titled Keeping Up With The Kardashians started airing in 2007, the show lasted for 19 seasons and stoped airing in 2021.
Her parents Robert and Kris divorced in 1989, her mom re-maried Olympic champion Caitlyn Jenner, and the couple welcomed two girls, Kylie and Kendall Jenner.
During her education years Khloe Kardashian went to many different schools, she first went to Bel Air Prep, then Saint Martin, later on, she changed to Daniel Webster Middle school, finally she was admitted to Marymount High School -an all-girls catholic school-, like her sister Kourtney Kardashian.
Out of all her siblings, Khloe has received the most criticism which were focused on her body and weight, she was heavily compared to her sisters Kim and Kourtney, but throughout the years, Khloe has lost weight and has been open to the fact that she uses face editing softwares, and admitted to undergoing nose surgery.
In 2001, Khloe suffered a traumatic brain injury due to a car accident, unfortunately the accident cause her long-term memory loss, and ever since she was in the sixth grade, the TV personality has suffered migraines. 
In 2016, Khloe and Emma Grede launched their own clothing line 'Good American' and on that same day, the pair made $1 million in sales. The clothing line features jeans ranging from size 00 to 24, the line also has a variety of gym clothes, maternity collection and dresses.
And two years later, Khloe became brand ambassador of Burst Oral Care, a year later in 2019, she collaborated with her sister Kylie Jenner with her cosmetics line in a collaboration titled: 'Kylie Cosmetics x Koko Kollection'
 Kardashian also partnered with her sisters Kourtney and Kim to create three new perfumes for Kim's brand KKW Fragrance. The collection introduces Pink Diamond (Khloé's fragrance), Yellow Diamond (Kourtney's fragrance) and pure Diamond (Kim's fragrance). 
In October 2020, it was announced she became the brand ambassador and co-owner of Kiwi collagen supplement company Dose & Co.[46]
Dating History 
In 2008, Khloe Kardashian started dating NBA player Rashad McCants, but the duo broke up a few months later in January of 2009, Khloe claimed that the athlete had cheated on her, but Rashad denied Khloe's claims stating that the TV personality made the whole thing up.
 
Rashad McCants and Khloe Kardashian 
Three months later, Kardashian met former NFL player Derrick Ward, but that did not last as the pair only went on a few dates. But soon after, Kardashian met NBA player Lamar Odom, who eventually became her husband.
Kardashian and Odom met in August of 2009, and just three weeks later, the athlete proposed, and their wedding was planned in just nine days, sadly, Lamar struggled with substance abuse which resulted in the duo heading their separate ways, Khloe filed for divorce in 2013, but out of the goodness in Khloe's heart, she did not leave his side till 2015 trying to help him recover because the NBA player had overdosed.
Their divorce was finalized in May of 2016. Now, in 2022 Lamar has made it clear that he still has a thing for the Good American founder saying: "I would just probably want to take her to dinner. It will be a blessing just to be in her presence. Just to tell her I'm sorry and what a fool I was," The athlete referred to her as his wife.
Later on, Khloe met Tristan Thompson, who is the father of her daughter True, Tristan and Khloe met on a blind date in 2016, a year later, Khloe was pregnant with his child.
News broke all over social media when Thompson decided to spend the night with model Lani Blair instead of being there when Khloe gave birth to her first child. Despite the fact that he spent the night with a different woman, Khloe forgave him, but it was not long until Thompson cheated again, but this time, he was caught making out with Khloe's sister Kylie Jenner's now ex-best friend Jordyn Woods. After that the couple ended their relationship. 

The pair found their way back to each other a year later in June of 2020 as they spent time together during the coronavirus pandemic, after Tristian cheated on Khloe for a third time with model Sydney Chase. 
Khloe and Tristian briefly split, however, it was later revealed that Khloe had secretly given the father of her child another chance in October 2021, two months later, with no surprise, it was revealed that Tristian had fathered a child with a different woman. 
Tristian admitted to sleeping with Maralee Nichols, and that he has a child with her, and publicly apologized to Khloe.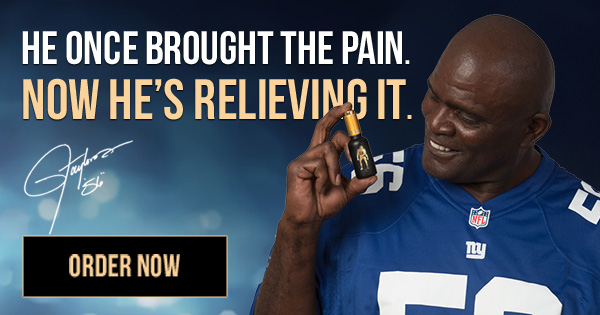 As of 2022, Khloe has revealed that she is welcoming a second child with Tristian Thompson, but via Surrogacy.