It's been ten years since the first episode of Jessie aired on Disney Channel and the witty and rebellious teen stole our hearts. Since then, many of its stars, including Debby Ryan, Peyton List, the late Cameron Boyce, Skai Jackson, and Karan Brar ventured off and elevated their career to another level after the show ended.
Related: 10 Little-Known Facts About 'High School Musical: The Musical: The Series' Star, Sofia Wylie
They weren't the only ones who got their head start from the show, though. It may come as no surprise for many as Disney shows are a fertile ground of celeb cameos, but these A-list celebs made their way to Jessie. To sum it up, here are ten celebrity guest stars on Disney's Jessie, from Noah Centineo to Michelle Obama.
10


Katherine McNamara

Shadow Hunters and Arrow star Katherine McNamara joined Jessie as Bryn Breitbart, a sassy and snobby mean girl at Walden High School and Emma Ross' enemy on two episodes from Season 2. Professionally, the 25-year-old star is also known for acting in the dystopian franchise Maze Runner. She's now gearing up for an upcoming spy thriller Agent Game with Dermot Mulroney and Mel Gibson.

THETHINGS VIDEO OF THE DAY
9


Noah Centineo

Before To All The Boys I've Loved shot him to massive stardom, Noah Centineo played a jerk on Jessie. Centineo, then 18, took the role of Rick Larkin on the "Hoedown Showdown" episode from Season 3. Now, is set to join the DC Comics superhero family as Atom Smasher on the upcoming Black Adam movie, coming to theaters in 2022.
8


Genevieve Hannelius

G Hannelius played Mackenzie, an all-evil antagonist with nothing but taking her revenge on Connie, on the "Creepy Connie 3: The Creepening" episode from Season 3 of Jessie. Professionally, the Young Artist Award-winning actress has been keeping herself busy with filming movies. Along for the Ride, a movie adaptation of the novel of the same name will see the Los Angeles-based actress back on the silver screen.

Related: 10 Lesser-Known Facts About Nickelodeon Star, Sean Ryan Fox
7


Stefanie Scott

Flipped star Stefanie Scott joined Jessie's star-studded cast members to portray the minor role of Maybelle in "Hoedown Showdown" with Centineo from Season 3. Besides acting, Scott has expanded her impressive portfolio in the entertainment industry and released her debut EP, New Girl in Town, back in 2009. Her latest pop-fueled single with Jake Etheridge, "Wherever I May Go," was released in March this year through Bailey Blues Entertainment imprint.
6


Francesca Capaldi

Before making her cameo on Jessie, child actress Francesca Capaldi was a regular on Dog with a Blog from 2012 until 2015. She has a guest role as Madeline on Jessie in the "What a Steal" episode. Now, the 16-year-old actress is eyeing more projects on her horizon. She's been raising awareness for bullying with her work on Brat TV's Crown Lake as Nellie since 2019.
5


Michelle Obama

Of course, who could forget the former First Lady Michelle Obama on the show? She played herself in "From the White House to Our House" to raise awareness about the needs of veteran families. Interestingly, she also served as one of the keynote speakers during Disney's Veterans Institute back in 2014. The episode itself centers around the main's character struggle of planning a birthday party for a child whose mother was deployed by the military.
4


Sierra McCormick

Sierra McCormick played the overzealous and over-obsessed Creepy Connie on three episodes of the show. She has a psychotic crush on Luke before the show wrote her off on the "Creepy Connie 3: The Creepening" episode. Now, the 23-year-old has jumped out of Disney and transformed into a film star. She gained critical recognition for her work in The Vast of Night and, hopefully, there's more to come from the star.

Related: 10 Lesser-Known Facts About Clint Eastwood's Daughter, Francesca Eastwood

3


Maia Mitchell

Next, there's Maia Mitchell who portrayed Shaylee, an infamous Australian actress who later befriends the Ross family. That said, Jessie must always have a special place in her as it was her debut on American TV. Now, the Australian has been playing the main role on Good Trouble since 2019, as well as becoming its executive producer.
2


Garrett Clayton

Another Teen Beach alumnus, Garrett Clayton has a cameo credit on the "The Blind Date, the Cheapskate, and the Primate" episode from Season 3 of Jessie. As of this writing, the Michigan-based actor has been keeping himself busy with his theatrical and musical works. As noted on his IMDb page, he played the titular hero on the Rocky Horror Show musical.
1


Jack Griffo

Lastly, there's The Thundermans star Jack Griffo who made his cameo on "Somebunny's in Trouble" episode as Brett Summer, Emma's football jock date. As of this writing, he still grows his acting career further. He recently starred in Matthew Carlson-written Alexa & Katie sitcom on Netflix, and he has some projects on his horizon already.

Next: Tony Hawk, Lucy Hale, And 8 Other Celebrity Guest Stars Who Appeared On 'Drake & Josh'
How Fake Was Paris Hilton's 'The Simple Life'?
because it is a reality show from the 2000s, many people have started to wonder just how real The Simple Life actually was.
Read Next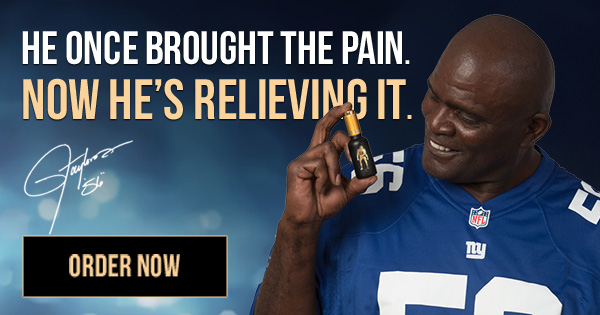 About The Author
Rafly Gilang
(461 Articles Published)

A journalism student, a part-time blogger, and a freelance writer for many websites.
More
From Rafly Gilang