What is Jonah Hill's net worth?
Net Worth:$50 Million
Age:37
Born:December 20, 1983
Country of Origin:United States of America
Source of Wealth:Professional Actor
Last Updated:2021
As of 2021, Jonah Hill's net worth is estimated to be roughly $50 million.
Jonah Hill Feldstein is an American director, actor, comedian, and producer.
He is known for his comedic roles in films which include 'Accepted' (2006), 'Knocked Up' (2007), 'The Wolf of Wall Street (2013) and 'War Dogs' (2016).
Hill is ranked 28th on Forbes magazine ranking of world's highest-paid actors form 2014 to 2015.
Early Life
Jonah Hill Feldstein was born on December 20, 1983, in Los Angeles. He is the son to Sharon Lyn and Richard Feldstein. Hill has a sister, who is an actress and an elder brother, who was a music manager of Robin Thicke and Maroon 5.
He grew up in the wealthy Los Angeles neighborhood where he continues to live to this day.
Hill attended Bard College and the University of Colorado Boulder. He is Jewish and had a Bar Mitzvah ceremony.
Career
Jonah Hill began his career as an actor in 2004 when he starred in 'I Heart Huckabees'. His good connections helped him later to get many roles in several movies.
He played a short role in 'The 40-Year Old Virgin' and a supporting role in 'Knocked Up' alongside Seth Rogen.
However, his breaking point was in 2007, when he got a role in comedy hit 'Superbad'. The role got him two nominations for MTV Movie Awards and one for a Teen Choice Award.
The following year Hill starred in movies such as 'Knocked up' (2007), 'Forgetting Sarah Marshall' (2008) and 'Get Him to the Greek' (2010).
In 2011, Hill appeared in the movie 'Moneyball' alongside Brad Pitt. His performance earned him rave reviews and an Academy Award nomination for Best Supporting Actor. The same year he wrote and performed in 'Allen Gregory'.
Hill also starred as one of the main characters in '21 Jump Street' alongside Channing Tatum. The movie earned him a huge appreciation.
In 2013, Jonah appeared in 'The Wolf of Wall Street' alongside Leonardo DiCaprio which earned him another Oscar nomination.
The next year Hill starred in the sequel of '21 Jump Street', he also appeared in a hit movie 'War Dogs' which earned him a nomination for the title of Best Actor at Golden Globe Awards.
As of 2021, Jonah Hill's net worth is $50 million dollars.

Highlights
Here are some of the best highlights of Jonah Hill's career:
Superbad (Movie, 2007)
Get Him to the Greek (Movie, 2010)
21 Jump Street (Movie, 2012)
The Wolf of Wall Street (Movie, 2013)
22 Jump Street (Movie, 2014)
MTV Movie + TV Awards (Best Comedic Performance, 2014) – Won
War Dogs (Movie, 2016)
Golden Globes (Best Performance by an Actor, 2017) – Nominated
Mid90s (Movie, 2018)
CinemaCon (Vanguard award, 2018) – Won
Favorite Quotes from Jonah Hill
"It's always better to shock people and change people's expectations than to give them exactly what they think you can do. It's not unexpected for me to be in a comedy film anymore; I'm no longer the underdog in that world. Not that I'm great or good at it or anything, it's just that I've done a bunch of them, so you're not shocked." – Jonah Hill 
"All my friends were in college when I was making 'Superbad.' We were drinking beer and watching movies and eating pizza. It wasn't like I was going to nice restaurants or anything like that, and I lived like a frat guy. Eventually, it was time to grow up, be healthy and be responsible. You can't live like a kid forever, you know?" – Jonah Hill 
"When a movie like 'Superbad' or 'Moneyball' comes out, people make you feel like you're the most important person on the planet. The truth is, you're a billion percent not the most important person on the planet. It's all insulated in your world and no one could care less. It's just a movie." – Jonah Hill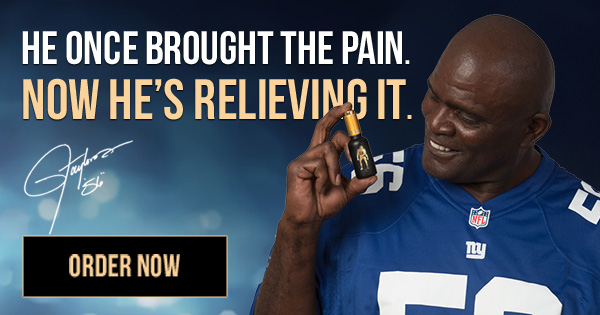 "Look, at the same time that I don't want to be a celebrity, I understand that when you make movies you put yourself out in the public eye. I'd be a baby and a fool to be like, 'Why are their cameras taking pictures of me?' when I'm on a billboard for a movie. I think that's a very absurd concept." – Jonah Hill
Summary
There's no doubt that Jonah Hill's net worth will continue to increase. His career as an actor is very successful and he has worked alongside worldwide stars such as Leonardo DiCaprio, James Franco, Miles Teller, Channing Tatum, and Seth Rogen.
As of 2021, Jonah Hill's net worth is estimated to be roughly $50 million.
What do you think about Jonah Hill's net worth? Leave a comment below.