Joe Rogan is a famous personality most well-known for being a color commentator with the Ultimate Fighting Championship (UFC) as well as hosting controversial podcast The Joe Rogan Experience. In this post, though, we're looking at Joe Rogan's net worth in 2021.
Joe Rogan's Net Worth in 2021 (estimate): $100 million
Joe Rogan's net worth in 2021 is $100 million, This is according to numerous reputable outlets, including Celebrity Net Worth.
Joseph James Rogan was born on August 11, 1967, in New Jersey. Throughout his career, Rogan has dabbled in a myriad of forms of entertainment, but his first came in stand-up comedy. He started doing stand-up in Boston while also working several jobs like doing construction work, delivering news papers, and chauffeuring, among others. Two years, later, he'd do stand-up full time and move to New York City.
Rogan moved to Los Angeles shortly thereafter, earning his first TV role via an appearance on MTV's Half-Hour Comedy Hour. This led to him getting discovered and subsequently offered a development deal by Disney. Rogan got his first major acting role after this, starring as Frank Valente in Fox sitcom Hardball. NBC's NewsRadio would be next, wherein he played Joe Garelli.
Rogan earned a handsome amount from acting, but it was a tumultuous time for him nonetheless. He did not particularly enjoy acting, and was further affected negatively by the murder of his fellow cast member, Phil Hartman. He worked for NBC until 1999.
Two years before that, Rogan started working for the UFC, initially as a backstage and post-fight interviewer. After quitting, he was convinced by current UFC president Dana White to come back and do perform his original role, as well as a job as a color commentator. He would initially do the job free of charge apart for free UFC event tickets, accepting pay soon thereafter. This would be arguably his most well-known role for more than two decades. Aside from interviewing and color commentating, Rogan also hosted other UFC programs Inside the UFC, UFC Wired, and UFC Ultimate Insider. 
In 1999, Rogan also penned a three-year deal with Warner Bros. Records, after which he would begin planning a sitcom titled The Joe Rogan Show. He'd also release his first stand-up comedy special around this time period, entitled I'm Gonne Be Dead Someday. 
The Joe Rogan Show failed to get past conceptualization, but it was due to one of Rogan's most recognizable roles. In 2001, he'd accept NBC's offer to host Fear Factor, one of the most influential reality TV shows of the 2000s. Rogan would host Fear Factor from 2001 to 2006, reprising his role from 2011 to 2012. This further gave Rogan more traction and more opportunities in TV, including appearances in Just Shoot Me, as well as hosting gigs for Comedy Central's The Man Show. Rogan was also the host for Ashton Kutcher's reality game show Game Show in My Head, which ran for just 8 episodes.
After his first stint hosting Fear Factor, Rogan went on to film Joe Rogan: Live, his second stand-up special, which was released at around 2007. His other stand-up projects include Talking Monkeys on Space, Shiny Happy Jihad, Joe Rogan: Live from the Tabernacle, Joe Rogan: Rocky Mountain High, and most recently, Joe Rogan: Triggered for Netflix.
In 2011, Rogan would star in his first major movie role as Gale in Zookeper, which he followed up with his role in 2012's Here Comes the Boom, wherein he played himself.

Rogan would also briefly host his own show, Joe Rogan Questions Everything, for 6 episodes. While this didn't do a massive job in equating to Joe Rogan's net worth in 2021, it is still worth mentioning.
All while this was going on, Rogan was also hosting his own podcast (initially with fellow comedian Brian Redban), which he started at the end of 2009. This was released weekly on Ustream (now named IBM Cloud Radio). The podcast was officially named The Joe Rogan Experience, and it would come to be Rogan's most well-known (and infamous) project in the 2010s.
The podcast was a success at the outset, entering iTunes' Top 100 podcasts in 2010. By January 2015, the podcast would be downloaded 11 million times, a then-high for The Joe Rogan Experience. This would be increased to 16 million by October of the same year. Rogan signed a deal with Spotify in 2020 to make his podcast be exclusive to their platform. Snippets of the podcast's episodes are uploaded to Rogan's YouTube Channel.
The Joe Rogan Experience has gone on to be one of, if not the most popular podcast in the world. Rogan would have guests come over to talk about a myriad of topics, from sports to finance to politics. With the first one being fellow comedian Ari Shariff, the podcast's guests over the years include Elon Musk, Mike Tyson, Ben Shapiro, Bill Burr, and Dave Chappelle, among others. The show's free-flowing style leading to lengthy and insightful conversations have propelled it to great heights of infamy and success.
The man has had his fair share of awards in his long tenure as a TV and internet personality. He has been awarded the MMA Personality of the Year 7 times and counting, as well as the Wrestling Observer's Best Television announcer twice. He has also been nominated for the likes of Choice TV Reality/Variety Host for Fear Factor in the 2003 Nickelodeon Teen Choice Awards, as well as The International Award for the  2021 British Podcast Awards.
Stand-up comedy, interviewing, color commentary, hosting, acting, and podcasting; Joe Rogan undoubtedly has a formidable body of work. With all his numerable projects throughout the years, he has amassed a net worth of approximately US$ 100 million, owing quite a bit to the 2020 Spotify deal.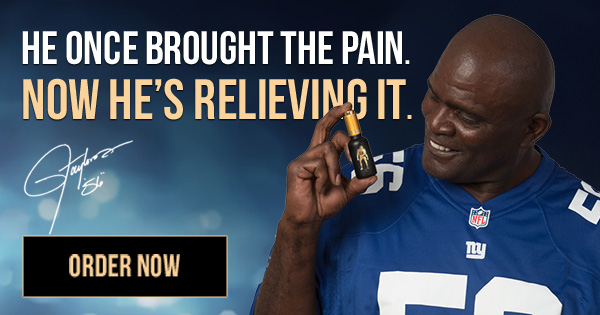 Were you surprised at all by Joe Rogan's net worth in 2021?