Epix describes its upcoming 10-part series "Perpetual Grace, LTD" as a "modern noir drama." But Jimmi Simpson's way of pitching the show, which also stars Ben Kingsley and Jacki Weaver, might offer you just a little more insight into what's in store for viewers who tune in for the premiere this Sunday. Or possibly make it even less clear, but more intriguing.
"It's like a stylized 'The City of Lost Children.' And then it pauses and tells you about love and how real it is. It just lands, too," the "Westworld" alum told TheWrap during an interview at the Television Critics Association press tour in February.
OK, let's rewind so you understand a little better why Simpson is comparing "Perpetual Grace" to a 1995 sci-fi, surrealist film starring Ron Perlman, which tells the story of a scientist who kidnaps children to steal their dreams, in hopes that they slow his aging process.
Also Read: 'Westworld': Jimmi Simpson Tells Us He Has 'Not Been Invited' Back for Season 3
The Steven Conrad and Bruce Terris-created show follows James (Simpson), a young grifter, as he attempts to prey upon Pastor Byron "Pa" Brown (Kingsley), who turns out to be far more dangerous than he suspects. The pastor and his wife Lillian, aka  "Ma" (portrayed by Weaver), have used religion to bilk hundreds of innocent people out of their life savings. And now James is gonna try to swindle them out of $4 million.
So there are clearly some dubious, exploitive actions going on here, though we'll say readers are going to need to check out the show to better understand Simpson's comparison between the new Epix drama and that '90s fantasy flick, as we don't want to dive into spoilers ahead of the premiere.
What we can tell you is that "Perpetual Grace," like "City of Lost Children," has surrealist and absurdist qualities to it, styles that Conrad and Terris (the minds behind Amazon's Prime Video series "Patriot") are known for playing with.

Also Read: 21 Lowest-Rated Broadcast TV Shows of 2018-19 Season (Photos)
For example, without giving anything away, there is a scene in the pilot where James has to compete an unspeakable act, but in the most hilarious of ways.
"I think it's something that's pretty hard to pull off as a writer," Simpson said of that particular moment. "Bruce and Steve are more fascinated with the truth than some fabricated, clickbait-type of situation. So about that scene you are talking about, they told me that's one of the reasons why they cast me. The levels of what's happened in that scene, it's devastating. He just has to do it and you know he's gonna spend the rest of his life to make up for it. And they said they thought I could pull that off."
As for the "love" in this story, Simpson says that's all between Pa and Ma — the villains (?) in this tale.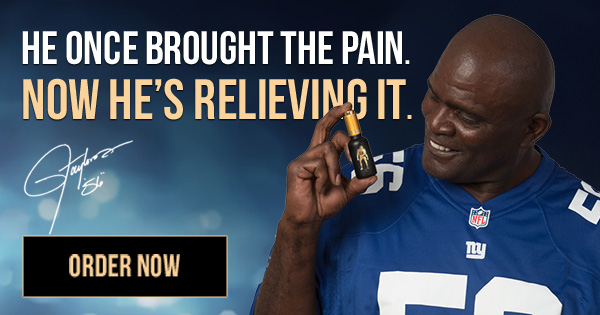 "Pa has one focus and that focus, to me, is the love he has for his wife," Simpson told us. "Everything he does drives from this. And it's one of the greatest loves I've seen."
"Perpetual Grace, LTD" premieres Sunday at 10/9c on Epix.