Liz Cheney says she hasn't decided whether or not to run for president
The Fulton County, Georgia, grand jury investigating former president Donald Trump's attempts to overturn Joe Biden's 2020 election victory has issued subpoenas to South Carolina Senator Lindsey Graham, Rudy Giuliani, and several other attorneys who played roles in Mr Trump's scheme.
Meanwhile, Adam Kinzinger, one of only two Republicans on the 6 January select committee, has shared a compilation of threats and abuse phoned into his office by furious Trump supporters angry at his criticism of the former president.
Later on Tuesday, the committee announced its next live in-person public hearing would take place next week with a focus on Mr Trump's role in assembling the mob that would go on to attack the US Capitol.
Also, a new trailer for a three-part documentary shot in the months before the 6 January riot shows Mr Trump and his children discussing their views on the 2020 election and features previously unseen footage from the Capitol attack itself.
Released by Politico today, the two-minute trailer is just a glimpse of the hours of raw footage subpoenaed by the committee investigating the worst attack on Congress since the early 19th century.
Key Points
Show latest update
1657074054
Lindsey Graham and Rudy Giuliani subpoenaed in Georgia probe of 2020 election
The Fulton County, Georgia grand jury investigating former president Donald Trump's attempts to overturn Joe Biden's 2020 election victory has issued subpoenas to South Carolina Senator Lindsey Graham, former Trump attorney Rudolph Giuliani, and several other attorneys who played roles in Mr Trump's scheme.
In addition to Mr Graham and Mr Giuliani, the Atlanta Journal-Constitution reports that the 23-person special grand jury has also moved to compel attorneys John Eastman, Cleta Mitchell, Kenneth Chesbro, and Jenna Ellis, as well lawyer and podcast host Jacki Pick Deason to give evidence in the probe of efforts by Mr Trump's associates to pressure Georgia officials into taking illegal actions to reverse Mr Biden's win after he became the first Democrat to carry the Peach State since then-Arkansas governor Bill Clinton defeated then-president George HW Bush in 1992.
Oliver O'Connell6 July 2022 03:20
1657071054
Next Jan 6 hearing to focus on 'efforts to assemble' pro-Trump mob
A member of the January 6 committee revealed the subject of the committee's next hearing on Sunday, telling CBS News that he and his colleagues will examine the effort by Donald Trump to lure thousands of his supporters to the US Capitol.
Representative Adam Schiff made the comments on Face the Nation, explaining that "[o]ur very next hearing will be focused on the efforts to assemble that mob" that attacked Congress while the Senate was meeting to certify the results of the 2020 election.
John Bowden reports from Washington, DC.
Oliver O'Connell6 July 2022 02:30
1657068354
Joe Rogan claims he's turned down Trump's requests to appear on his show
"I'm not a Trump supporter in any way, shape or form," Mr Rogan said. "I've had the opportunity to have him on my show more than once. I've said no, every time. I don't want to help him. I'm not interested in helping him."
Oliver O'Connell6 July 2022 01:45
1657065654
Nikki Haley mocked for getting her numbers wrong in inflation attack on Biden
John Bowden reports on how the possible 2024 contender, who has a degree in accounting, tripped up.
Oliver O'Connell6 July 2022 01:00
1657062954
Marjorie Taylor Greene baselessly claims Highland Park shooting was caused by antidepressants
Despite the lack of publicly available evidence indicating alleged Highland Park, Illinois mass shooter Robert Crimo III to be a drug user of any sort, Georgia Representative Marjorie Taylor Greene is claiming the rooftop shooting rampage in which he is a person of interest could be blamed on illicit drug abuse or the side effects of commonly-used antidepressants.
Ms Greene, a first-term congresswoman who is known for promoting outlandish conspiracy theories, took to Twitter late on Monday to suggest anyone not buying into her claims was part of a coverup on behalf of the pharmaceutical industry.
Oliver O'Connell6 July 2022 00:15

1657060254
Hours after parade shooting, Trump-backed Illinois candidate says 'let's move on'
Hours after a mass shooting at a 4 July parade in Illinois left six people dead and dozens of others injured, state senator Darren Bailey asked Americans to move on and celebrate.
The Republican lawmaker said in a statement: "Let's move on and celebrate the independence of this nation," reported The Daily Beast.
"We have got to get corruption and evil out of our government."
Mr Bailey is being backed by former president Donald Trump in the race for Illinois governor.
Oliver O'Connell5 July 2022 23:30
1657058454
TrumpCam: Ivanka and Eric in fighting spirit in new documentary trailer
The new trailer for Unprecedented is just a fragment of the full 3-part documentary following the Trumps in the lead-up to 6 January – but the glimpse it offers is fascinating in itself.
In the trailer, Ivanka Trump can be seen joking about using a dog to cover her wrinkled dress and her brother Eric is also seen taking a mysterious call. It also features Ivanka's husband Jared Kushner and older brother Don Jr.
Director Alex Holder appeared in front of the Jan 6 committee in private on 23 June.
Clips from the sit-downs with Eric Trump and Ms Trump have previously been reported on, as have outtakes from Mr Holder's conversations with Mr Trump and then-Vice President Mike Pence.
Gustaf Kilander has more.
Oliver O'Connell5 July 2022 23:00
1657057554
Next Jan 6 hearing date revealed as focus turns to Trump's role in gathering Capitol mob
The Jan 6 committee will meet for its next public hearing a week from Tuesday, lawmakers have announced.
A short notice was posted on Twitter by the panel's members late Tuesday afternoon. The news comes a week exactly since the last hearing of the riot committee featured the explosive testimony of Cassidy Hutchinson, a high-ranking White House staffer.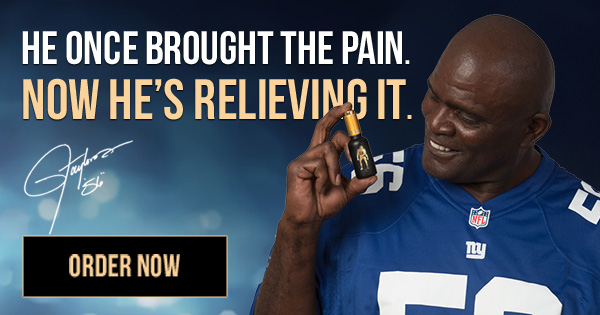 The next hearing will focus on Donald Trump and his allies' role in luring thousands of Mr Trump's supporter to the nation's capital for the day of the riot itself, members revealed in interviews over the weekend.
Oliver O'Connell5 July 2022 22:45
1657056654
Kinzinger shares threats directed at his office
Jan 6 committee member Adam Kinzinger has shared a harrowing compilation of the threats his office routinely receives because of his criticism of Donald Trump and condemnation of the Capitol riot. At just over three minutes, the clip includes people threatening the congressman and his family with lethal violence, as well as one wishing for him to be punished by "the wrath of almighty God".
The clip is below. Listener discretion advised.
Andrew Feinberg has the story.
Oliver O'Connell5 July 2022 22:30
1657055713
Next January 6 committee hearing announced
Oliver O'Connell5 July 2022 22:15