Jamie Lee Curtis is an American actress best known for her role as Laurie Strode in the Halloween movie franchise. She's also appeared in Knives Out, Freaky Friday, and True Lies. Since starting her career in the late 1970s, Curtis has appeared in more than 80 films and television series, and she has several additional projects in development.
But it's not just her work in front of the camera that has contributed to her financial success. Jamie Lee Curtis' net worth has also been affected by her work as a producer and as a children's book author – not to mention her real estate portfolio. Read on to follow Curtis' career from the beginning until the present day and discover her most successful films.
Early Life & Childhood
Jamie Lee Curtis was born in Santa Monica, California, on November 22, 1958, to Tony Curtis and Janet Leigh, both of who were famous actors. Her older sister, Kelly Curtis, is also an actress.
Her parents divorced when Curtis was just four years old. And following the divorce, her father was not around much. So Jamie grew up under the care of her mother and stepfather, Robert Brandt.
During her adolescent years, Curtis attended some of the best schools in Los Angeles. She went to Westlake School and Beverly Hills High School. And Curtis would finish high school in Connecticut, graduating from Choate Rosemary Hall in 1976. After graduating, she returned to California and started studying law at the University of the Pacific. However, she quit after a semester to focus on acting.
Acting Career in Movies & Television
Curtis began appearing in minor TV roles in 1977 in shows such as Quincy, M.E., The Hardy Boys/Nancy Drew Mysteries, and Columbo. She landed her first major television role as Lt. Barbara Duran in the sitcom Operation Petticoat, which ran for two seasons on ABC from 1977 to 1978.
The Halloween Movie Franchise
The film that truly launched Curtis' acting career was Halloween in 1978. Although she was barely starting as an actress, the movie turned out to be a massive success, earning over $47 million at the international box office. However, while it may not seem like a huge number, the movie's budget was only $325 million. And it's reported that Curtis only received $8,000 for the role.
The paycheck from the film wasn't a massive addition to Jamie Lee Curtis' net worth, but it would open the door for her for countless future projects.
Earning the Title of Scream Queen
Following Halloween's successful film debut, Curtis starred in several other horror movies. Starting with 1980's The Fog. The movie was directed by John Carpenter, who also did Halloween. It earned over $21.4 million worldwide on its $1 million budget.
Prom Night was released the same year, making $14.7 million on its $1.5 million budget. And then, in 1981, Curtis reprised her Halloween role as Laurie Strode in the sequel, Halloween II. Curtis received a pay raise for this one, bringing home $100,000 for her work in the film.
This string of one commercially successful horror movie after another rightfully earned her the title of Scream Queen. In fact, Curtis would go back to her Halloween origin repeatedly, performing as Strode for a total of six sequels so far. Halloween H20 in 1998 earned Curtis $5 million. And in the 2002 film Halloween: Resurrection, Curtis appeared for just a few minutes but was still paid $3 million.
2021 brought Halloween Kills, which was incredibly successful at the box office. Despite the challenge theaters faced at the time with getting movie fans back into the theater, ticket sales surpassed $130 million.
After a successful run over four decades, Curtis is saying goodbye to the franchise that launched her career with Halloween Ends. The final film in the franchise is set for release in October 2022. Curtis' salary is undisclosed for this title. However, it is no secret that the franchise takes much of the credit for Jamie Lee Curtis's net worth.
Breaking out of the Typecast
Curtis' talents in making audiences hold their breaths and scream in terror are unquestioned. But this doesn't mean that she doesn't excel in other genres as well. In 1983, she starred in the comedy Trading Places, opposite Eddie Murphy and Dan Aykroyd. The movie grossed $90 million worldwide on its $15 million budget, and Curtis even took home a BAFTA award for Best Supporting Actress for her role.
A Fish Called Wanda
In 1988, she was nominated for another BAFTA, this time for her role as Wanda in A Fish Called Wanda. The movie, which eventually became a cult classic, grossed $62 million worldwide on its $7.5 million budget. Not to mention, it also gave Curtis her first Golden Globe nomination.
True Lies
In 1995, Curtis starred in the action comedy True Lies alongside Arnold Schwarzenegger. The movie did exceptionally well commercially, earning $378 million globally on its initial $115 million budget. To date, it's Jamie Lee Curtis' highest-grossing film.
Roles in the 2000s
In 2003, Curtis starred in the comedy Freaky Friday opposite Lindsay Lohan. The film was a success not only with critics, but also with the box office, making over $160 million worldwide on its $20 million budget. Additionally, it earned Curtis three Best Actress nominations.

Beverly Hills Chihuahua premiered in 2007. Curtis starred as Aunt Viv in the film, which ended up being massively successful, grossing just shy of $150 million on its $20 million budget. To date, it's Curtis' fifth highest-grossing film.
2010 brought You Again, where Curtis starred opposite Kristen Bell and Sigourney Weaver. The movie had a $20 million budget and grossed $32 million worldwide.
A few years later, Curtis tried her hand at voice acting in the animated films The Little Engine That Could in 2012 and From Up on Poppy Hill in 2014. Both films earned her nominations for the Behind the Voice Actors Awards.
Recent Work
Aside from the upcoming launch of her Halloween Ends movie, Curtis is currently busy blogging for the online newspaper The Huffington Post. She also recently finished a 6-year stint in the TV series New Girl, where she played Zooey Deschanel's mother. She also starred in Ryan Murphy's Scream Queens from 2015 to 2016.
Additionally, in September 2021, Curtis was given the Golden Lion at the Venice Film Festival in honor of her lifetime achievements.
Real Estate
Also adding to Jamie Lee Curtis' net worth is her real estate portfolio. She and her husband, Christopher Guest, have lived in Santa Monica for more than 20 years.
In 2016, the couple purchased another property adjacent to their current residence, worth $2.2 million. While there aren't a lot of details available on the property, tax records show it was a 1,900 square-foot home with three bedrooms and two baths.
Other Ventures
Unbeknownst to many, Jamie Lee Curtis is a children's book author. She has published more than a dozen best-selling titles, all under HarperCollins.
She had made the New York Times best-seller list with Today I Feel Silly & Other Moods That Make My Day, which stayed on the list for 10 weeks.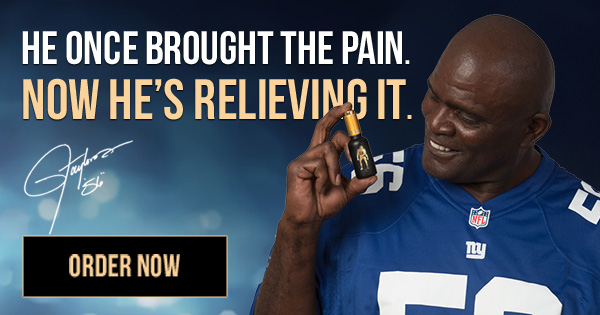 Personal Life
Curtis' husband is Christopher Guest, who is a screenwriter, actor, director, and musician. He is also the 5th Baron Haden-Guest of the United Kingdom. When the couple got married in 1984, Jamie officially became a baroness with the title Lady Haden-Guest, although she chooses not to use it.
Curtis and Guest do not have biological children. However, they are the proud parents to two adopted daughters, Annie and Ruby.
Jamie Lee Curtis Net Worth 2022
As of 2022, Jamie Lee Curtis' net worth is estimated at $60 million. While this is largely impacted by her work in front of the camera, it's also affected by her work as a producer, children's book author, and her real estate investments.
Fans of Curtis can look forward to seeing her next in Halloween Ends, which is the sequel to 2021 Halloween Kills. It's also the third and final film of the Halloween franchise. Or, at least, it's being billed as that. John Carpenter actually expects the franchise to continue. However, at this time, there's no additional news on whether or not there will be more films.
Curtis is currently in post-production on Eli Roth's Borderlands, where she co-stars with Cate Blanchett and Kevin Hart. She'll also appear in Disney's Haunted Mansion, which is scheduled for release on August 11, 2023.
Additionally, Jamie Lee Curtis has 11 more projects listed on IMDB Pro in various stages of development, including Mother Nature, which Curtis will direct. She'll also star in, direct, and executive produce How We Sleep at Night.
Recommend recommendationsPublished in Celebrity, Celebrity Net Worth