Jamie Bell in a scene from Apple TV+'s 'Shining Girls.'
Apple TV+
A reality shifting murder mystery is a high concept gamble. However, that didn't stop media company MRC and Leonardo DiCaprio's Appian Way Productions from buying the television rights to author Lauren Beukes' The Shining Girls even before it hit bookshelves in 2013.
Production started in May 2021, and on Friday, April 29, 2022, the first episode debuts on Apple
AAPL
TV+ with a cast that boasts Elisabeth Moss and Jamie Bell in lead roles. Moss was also an executive producer on the eight-episode limited series.
I caught up with Bell to discuss how the show's homage to director David Fincher and how paying his sociopathic character involved him flipping the literal script.
Simon Thompson: At times, I was getting some serious David Fincher vibes from Shining Girls. Did you get any of that?
Jamie Bell: There's one shot in particular that I got Fincher vibes from specifically. It's like the Lake Berryessa scene from Zodiac, which was a reference, obviously. It's an homage, it's a love letter to that, but if you're saying this gave you Fincher vibes, we're onto something.
Thompson: This is pretty high concept. It's not your average murder mystery, and there's a risk that comes with that. When you read the script, or if you read the book, what comparisons and references did you draw?
Bell: It's an interesting question. It's funny because I read the script first, and I thought the script by Silka Luisa was great. When you finish reading something, you can always tell if you're like, 'Oh, we desperately want to know more.' The hook at the end of the first episode is intriguing as an idea of what would happen to you as a person. What if your life wasn't what you think it was? What if the story that you've told yourself isn't true? I don't know what I would compare it to, but the central conceit and the sci-fi element are obviously a metaphor for how you deal with trauma. Trauma doesn't necessarily end with the assault or violence; that trauma follows you around, affecting your relationships between your mother, employer, child, etc. It's a pervasive thing. We're telling that story with this interesting device in terms of the serial killer genre because how do you catch this guy? How are you going to get him in the end? That central question is the thing that's going to keep people watching. In terms of the character I play, I think we all have that morbid fascination about why people do these things.
Thompson: As an actor, you often need to develop a rapport, a chemistry, a connection with your co-stars, but your character here goes from being really intimate with these people to really distant, sometimes turning on a dime. How did you get that right?

Bell: It's a great observation, and I think there are a couple of things. If the scene requires you to be creepy, if you just act creepy, it's not going to work, so I said, 'Well, he should always be in a different scene than what the scene is.' If the scene is where I creep out Phillipa Soo's character, then in my mind, it's like a meet cute scene, like a romantic comedy and really light-hearted. In his mind, there is some kind of fantasy element going on so that what the other person in the scene is experiencing is not what's on the page and that automatically just makes them feel unsettled. As a viewer, you go, 'Where is he right now? What is this?' He's not obeying these usual social cues. A sociopath doesn't present as a sociopath; they'll do everything other than present as that, so that was the thing for me. It was always about how do I go completely unnoticed? How do I want to approach someone so that they're not intimidated? I don't think I'm a particularly intimidating person, period, so that kind of helps. I have a boyishness about me, which is useful; you can use that and hide behind it. I wore my pants really high, so it looked kind of odd and silly, and the crew would always make fun of me for my pants being so high. It was little things like that hopefully make people go, 'I don't think I would look at him twice in the street.' The way he's dressed is quite utilitarian or janitorial, so you think he's there to do something else. We thought about all those things, but mostly it was trying to do the opposite of what was on the page.
Jamie Bell in a scene from 'Shining Girls.'
Apple TV+
Thompson: You played someone who watches people before in Hallam Foe, but he's a different type of person. They are like yin and yang.
Bell: Absolutely. There's suddenly a perverse interest that I think the characters both share, but I think we as human beings are also very voyeuristic, more than we probably like to admit. Wasn't it Fincher himself who said we're all perverts? There is an element of that in most of us as a species, as an animal. If we can get away with it, we're curious beings, and I certainly think they do share that in common. The pathology, the compulsion to want to gratify himself in a violent way, is obviously the thing that separates him from you or I or Hallam Foe, and that's the central question. Why do people do this? What is it about him that makes him go to this extreme level? It's all about control; it usually is a compulsive need to control things and dominate.
Thompson: Talking of control and influence, Elisabeth is an executive producer on this, and so is Leonardo DiCaprio. I know some executive producers can be hands-on while others are pretty hands-off. What was the situation here?
Bell: We had a lot of producers on the show. We were very well protected, and Apple was always omnipresent in terms of developing the show and supporting it. What was so gratifying about this experience was when you take your job seriously, do a lot of homework, feel really studious, and hope that everyone is doing the same thing and everyone is in the weeds together. I felt like everyone was pulling in the same direction on the show. It's a very heavy show at the same time, but we still managed to find some levity. We have a wonderful cast of actors who are real pros and can turn it on and off. In episode three, there is a very intense scene in a subway with Wagner Moura, who is fantastic, and we were singing and dancing in between takes. Everyone was able to find their little bits of lightness here and there. For the novel, when you have something so compelling, you want to try your hardest to make it something that feels substantial, and hopefully, with everyone pulling in the right direction, we did that.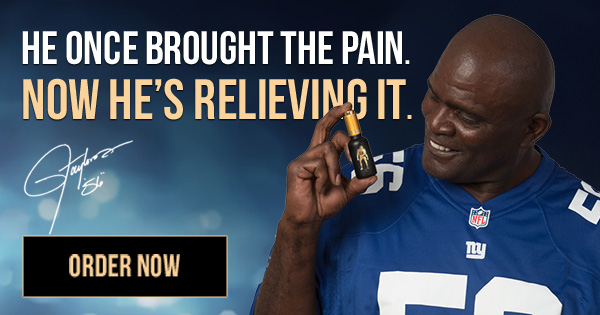 Thompson: I've been waiting 11 years for a sequel to The Adventures of Tintin. I believe the director Peter Jackson is still interested, there has been talk of it still happening, and there was a script banging around. Have you heard anything about it recently?
Bell: I haven't personally, but Peter's always tinkering with things. He's a tinkerer. I don't know if you saw his Beatles documentary, but I thought that was absolutely incredible. It's definitely one of the best things I've seen on TV. He's always doing something, so if they said let's get the band back together, we'd go do it. It's going to be weird if I play Tintin at 45, but still, the technology allows it, so that's fine.
Shining Girls premieres on Apple TV+ on Friday, April 29, 2022.