James Francis Mackin Jr
James Francis Mackin Jr, (83) died on May 8th, 2022 at The United Methodist Homes, Johnson City, NY. He was predeceased by his wife of 60 years, Rosemary, his parents James Francis Mackin, Sr. and Gertrude Mackin, his brothers William Mackin, Gerald "Jake" Mackin and Michael Mackin. Brother and sister-in-laws John Noleen, Geri Mackin, Trudi Mackin and MaryLyn Mackin.
He is survived by his brothers; John Mackin and Joseph Mackin (Kathy), his sisters Gertrude Jenkins (Leroy), Margaret Kucera (David), Madaline Noleen, and Georgiana Combs.
He is also survived by his children James "Chip" Mackin, III (Connie), Christopher Mackin, Timothy Mackin, Michael Mackin, and Kathleen Dodd (John).
His grandchildren James, IV (Karina), Daniel (Jorden), Kevin (Tess), Erin, David (Victoria), Clare Mackin, Jenna and Alison (Domenico) Barton. Step grandchildren William and Jenna Dodd. His great-grandchildren Layla Nadine Mackin, Josie Renee Mackin, and Milo Gray Mackin and many nieces, nephews and cousins.
Born, first of what would become 10, in Manhattan in the fall of 1938. At a young age moved to Pine Street Binghamton, NY. Then to Griswold Street where the fabled legends of the Mackin boys are said to originate. After an early graduation from St. Paul's High School, a fateful trip North with his skills on the court brought him to LeMoyne College.
He was a U.S. Navy veteran stationed at U. S. Naval Air Station, Alameda, CA where he met his soon to be wife Rosemary. Their paths naturally crossed at the control tower as he was a weatherman and she worked in air traffic control. After the February birth of their first child, James, they moved back to his hometown, Binghamton, New York. Christopher was born on New Year's Eve that same year making them Irish Twins. To support his growing family, Timothy makes three, Jim worked assorted jobs: selling Underwood typewriters, yard crew for Erie-Lackawanna Railroad, and sales for Robin Hood Flour. It was at IBM that he found his niche. Add Michael, four. Kathleen, makes five. Graduating in 1968 from IBM's Tool and Modelmaker training program, Jim would clock over 35 years, many of them working 3rd shift. This allowed him time to teach physical education and work with the CYO at St. Patrick's school.
He was an athlete. Whether playing, coaching, or refereeing, Jim loved the game of basketball. Basketball opened the way for him to attend LeMoyne College. He played at various levels while serving in the Navy and continued to play in IBM leagues. With his traveling companions, the Final Four Fat Fellows, he journeyed to over 40 NCAA Final Four Basketball Championships. Always coming home with some acquired souvenir and the story. For more than 50 years Jim was involved in sports throughout the Southern Tier, Section IV, and beyond. He was a referee; he was very proud to be a member of IAABO Board #49 and was later inducted into their Hall of Fame as a lifetime member.
He was a coach. He was an assistant football coach at Catholic Central HS and later Seton Catholic Central HS. He served as assistant and then head coach of SCCHS's Girls Track and Field Team.
He was a track official. A lifetime member of Southern Tier Track & Field Officials, Jim was the assigner for many years. He served 4 years as President of New York State Track & Field Officials and was the Starter and Referee for all Cornell University track meets for decades. Jim was a Certified National Official by "The Athletic Congress" (formally AAU) for National and International Track Meets.
He was Irish. He was a member of the Ancient Order of Hibernians. Jim traveled to Ireland many times, some accompanied by his wife Rosemary, other times his brothers or sons. The best trip of all was taking all his descendants and a few friends on their 50th Wedding Anniversary Ireland tour.

He was a member of Saint Patrick's Church in Binghamton NY. After he retired from IBM you could find him on an early morning walk, half a mile, to St Pat's. Jim became the sacristan, opening the church and preparing for the mass. He also served as an eucharistic minister and lector. As a member of the Fellowship of Christian Athletes he served as the New York Representative to the FCA Presidents Council.
Jim had a love for music and an amazing voice. As a young man he sang in Carnegie Hall in NYC. He would later sing for many family occasions and in the congregation at St. Patrick's Church. In his last years, he sang at church services and for residents at Reynold's Point and the United Methodist Homes where he resided.
The Family would like to thank the wonderful staff at Wilson Hospital and especially the amazing staff The United Methodists Homes (JC) for making our family and Jim feel supported and comfortable these past months and for years of care as well. He told his children "Things work out best, for those who make the best, out of how things work out."
He often said his greatest achievement in life was marrying his wife, Rosemary, who allowed him to enjoy so many of the activities he loved.
There are not enough words to describe the man we knew, the people he met, and the lives he changed. So join the family for an Irish Wake (celebration of life) to share with them your "stories and lies". Tuesday, May 31, 5-9pm American Legion Post 1645, Robinson St., Binghamton, NY.
Funeral Mass will be held on Wednesday, June 1, at 9:00am at St. Patrick's Church in Binghamton, NY. Interment will follow in Sampson Veterans Memorial Cemetery, Romulus, NY. Arrangements are by The Mikeska Funeral Home 161 Clinton Street Binghamton New York.
Posted online on May 22, 2022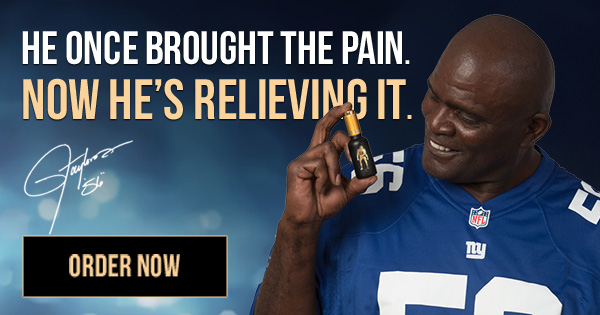 Published in Press & Sun-Bulletin
Service Information
Celebration of Life
American Legion Post 1645, Robinson St., Binghamton, NY
May 31, 2022 at 5:00 PM – 9:00 PM
Funeral Mass
St. Patrick's Church in Binghamton, NY
June 01, 2022 at 9:00 AM