Peter Sergel spent several decades turning a city dump into a major tourist attraction. Now semi-retired, he hopes VR monsters complete his vision.

I don't know what I expected, but it wasn't this. "Trees can bend over and appear to grab people, devour them, munch them," says Peter Sergel. "A giant little old lady could come through the gate, collect children up and turn them into a nice pie."
I'd called Sergel, the former director of Hamilton Gardens, to congratulate him on his creations. Over Matariki weekend, the family and I charged off around the North Island, stopping in for what we thought would be a quick walk around the famed Waikato tourist attraction's 44 hectares. It'd been years since we paid it a visit.
It's changed. Holy wow has it changed. We found an upgraded attraction full of surreal installations we hadn't experienced before. New exhibits were around every corner, like the Huddleston blimp, a steampunk airship with a sign claiming it's used after hours to trim tall topiary, or a garden tea party, complete with a band, tents and tables laden with food.
Inspired by Katherine Mansfield's The Garden Party, it was so believable we initially thought we'd stumbled into a private wedding venue and turned to leave.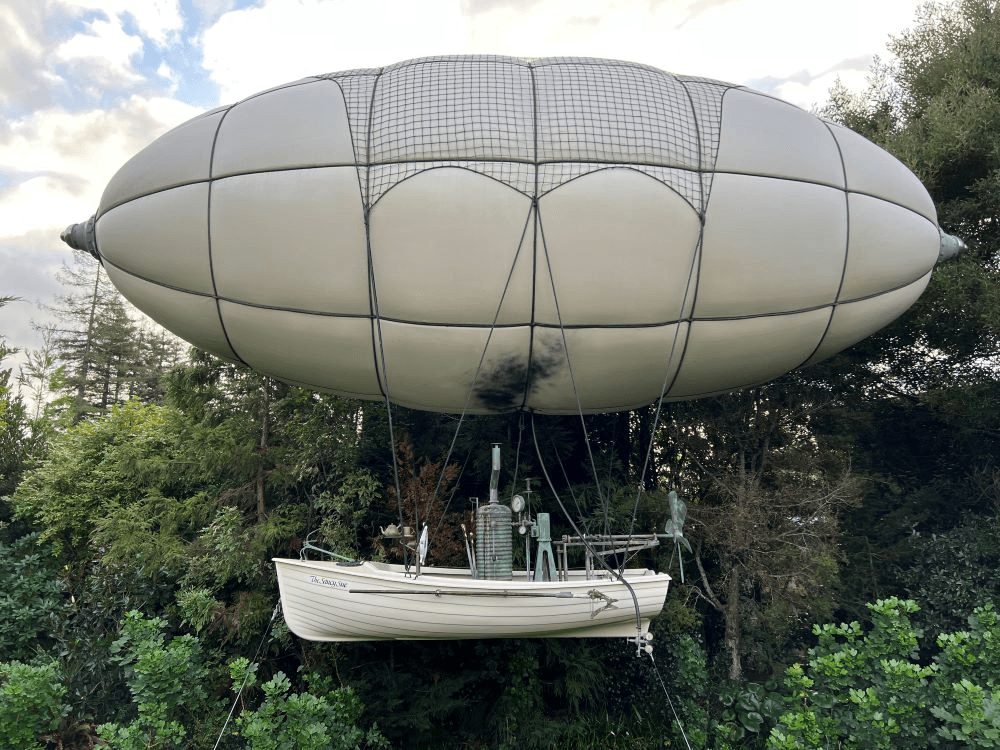 The Huddleston airship at Hamilton Gardens is definitely not giving people rides (Photo: Chris Schulz)
But the showstopper was the surrealist wing. Entering through a short tunnel, visitors emerge into an enclosed Alice in Wonderland-inspired space where everything is five times the normal size. A door, wheelbarrow and a hay fork are all gigantic. It's then, while taking that in and snapping selfies with the kids, that you realise something's rustling around in the trees above you.
They're not normal trees – they're the first taste of Sergel's darkening vision. "We call them trons," he says. Built over five years, as contractors were found, components were created from scratch, concrete structures were moulded and hardened, and ivy grew up and over them, are mechanical trees with branches that rotate, making it seem as if they've come to life.
Yes, Peter Sergel made creepy robot trees in real life, the kind Peter Jackson used for CGI when he made Treebeard in The Lord of the Rings: The Two Towers.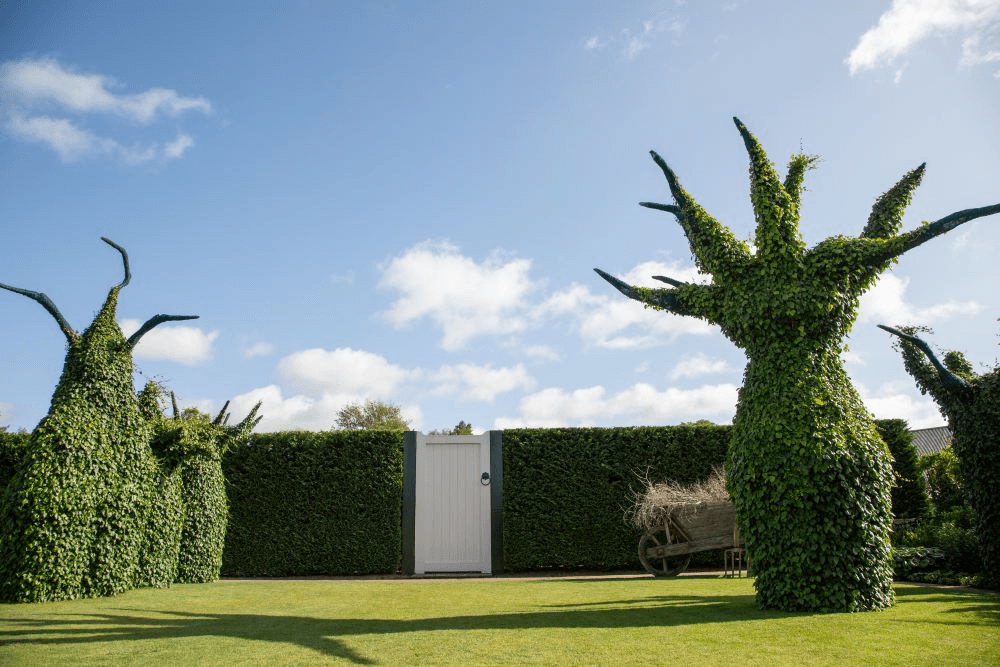 Robot trees are the standout feature in Hamilton Gardens' surrealist exhibit (Photo: Supplied)
Inspired by the drawings of British painter David Inshaw, Sergel spent years developing them, carving smaller models out of clay. Along with the Huddleston airship, he names his trons as among the most technically challenging things he's ever done, finally revealing them to the public just as borders shut and everyone stayed home when Covid arrived in 2020.
Along with a new Egyptian-themed garden, his surrealist section has quickly become one of Hamilton Gardens' most popular attractions. But Sergel admits he has far darker visions for it, which is where his child-munching ideas lie. "It's getting a lot cheaper having a real world superimposed in the metaverse," he says. "We can mix virtual reality with the real thing."
He wants visitors to arrive with cheap VR sets the size of sunglasses on their heads, ones programmed to turn static gardens into interactive, virtual reality displays. "Hopefully the surrealist garden can be experienced … in a terrifying way." I'm not quite sure I'd be on board letting my kids get chased and baked into a pie, even if it is in the metaverse.

Sergel began working on his grand garden vision in 1979, when he joined Hamilton Council to get work experience as a landscape gardener. There, they asked him to come up with a plan for the unused site neighbouring the Waikato River. "It had been a sandpit and a rubbish dump," he says, but he quickly saw potential in it. "I was hooked."
By 1995, he'd become the garden's director and, inspired by the interactive museums he'd visited overseas, he decided to attempt creating a series of 30 interconnected gardens showcasing different eras dating back to 2000BC. "More than anything else, gardens reflect different societies and technologies and beliefs," he says. "The gardens tell the story of mankind."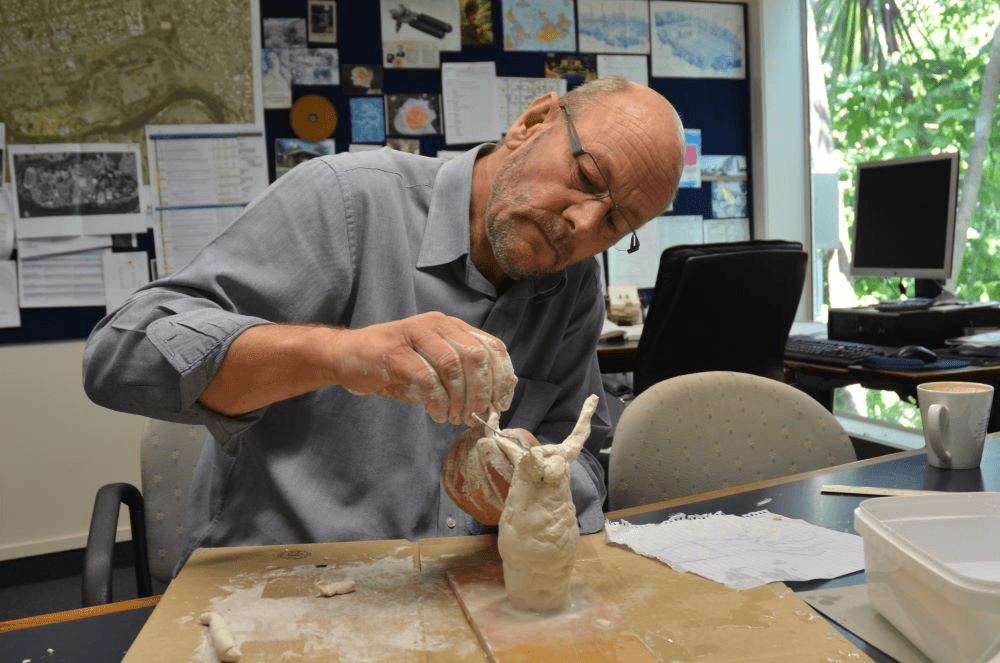 Peter Sergel working on a small model of his 'tron' robot trees (Photo: Supplied)
Around 20 of Sergel's major exhibits have been finished, with Chinese, Italian, Japanese and Indian areas all created in consultation with local community representatives and enjoyed by tens of thousands of visitors over the years. Recently, new additions like the Egyptian and surrealist garden have opened up. Three more are nearly ready, with a Game of Thrones-style baroque garden, a Pasifika garden, and a medieval garden set to open soon.
Sergel says it's about 70% finished, with plans for Roman and Persian areas ratified by Hamilton Council and being readied for the future, as well as other areas he won't discuss. What happens once it's all finished? "At that point, you run out of space."
Over the years, his gardens have become like nothing else in Aotearoa. I've lived in Tāmaki Makaurau for more than 20 years, and Auckland Domain has not changed a jot over that time. In comparison, Hamilton Gardens is constantly evolving. That, says Sergel, is the secret to its success. "It's got a wide appeal," he says. "You don't have to be interested in gardening. You can be interested in the Tudors, conceptual art or all sorts of subjects and find something that engages you."
Robot trees also help bring the crowds. Sergel laughs heartily when I say I believed rumours his blimp was flyable, and that the tea party was the real thing. Two helium companies got in touch offering their services after it opened, he says, and some visitors complained about the gardens using such a ridiculous balloon-based system to trim tall trees.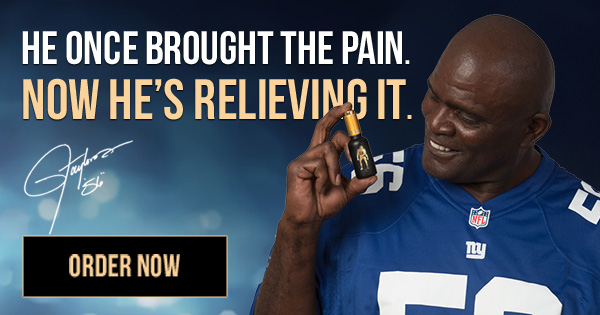 Complaints also came in about the tea party scene from those worried the food would be ruined, and the instruments damaged, by rain. "The violin's made of bronze," he chuckles. "Most of the food is made of concrete."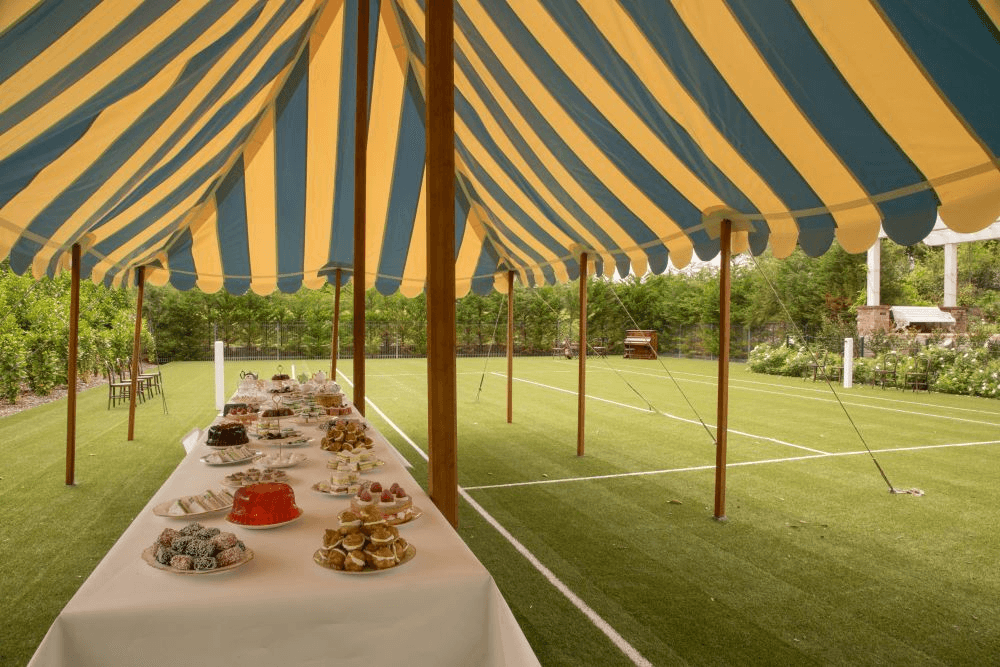 Snack time? Katherine Mansfield's The Garden Party was the inspiration for this display (Photo: Supplied)
Sergel semi-retired at the end of last year, but he handed all his plans over, and his vision is being carried out under a new director, Lucy Ryan. "It's a typical Peter idea to come up with something slightly crazy," says Tamsin Webb, the park's director of visitor services and products. She says the surreal giant gate, where Sergel wants to station an old lady to entice kids through in his virtual reality world, is among the most photographed locations in the Waikato. His VR ambitions are being actioned, with a recent digital Easter egg hunt proving popular, and signs up promising more is on its way. Good things, however, take time. "We're working on gardens that are five years away."
Since retiring, Sergel's trying to stay away from his masterpiece so Ryan doesn't feel like he's hovering over her shoulder, watching her work with his eagle eyes. But his garden at home is tiny, and he's struggling to find things to do. Hamilton Gardens is, after all, his vision, his life's work, and he hopes he gets to see it finished one day. Is he happy with how it's progressing? There's a lengthy pause, then Sergel says: "I have to bite my tongue. There's always things you'd do differently, but I can't be around forever."