We all know the name Lisa Marie Presley thanks to her famous family and notable ex-husbands. She is, of course, the only daughter of the King of Rock 'n' Roll, Mr Elvis Presley, with actress Priscilla Presley.

And the 54-year-old's own former spouses include a certain King of Pop, Michael Jackson, and Hollywood hardman Nicolas Cage – as well as musician Danny Keough and music producer Michael Lockwood.
But despite the showbiz pedigree, it's both surprising and shocking to learn that Lisa Marie's financial status is firmly in the red. According to various sources, her current net worth is ranked at minus US$16 million, due to her racking up massive debts and a healthy dose of bad luck.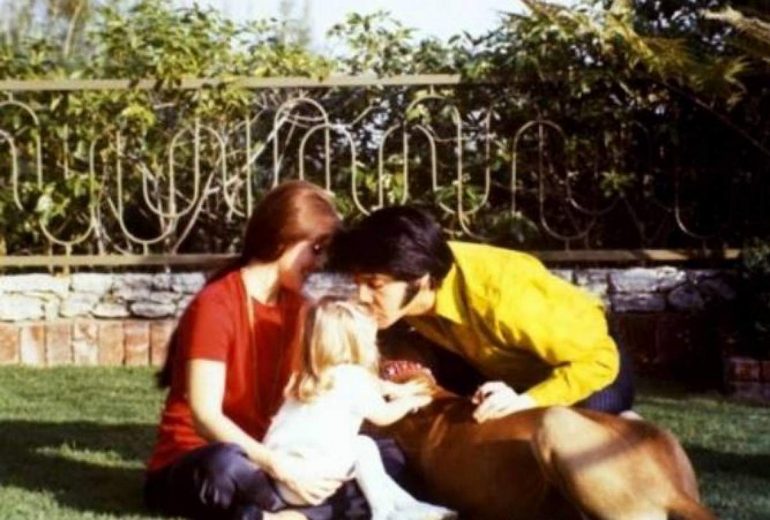 Happier times: Elvis, Priscilla and Lisa Marie Presley relaxing at Graceland. Photo: @ElvisRocks4Ever/Twitter
Here, we take a look at her life story, from a gilded upbringing born into millions to losing it all – and finding love four times along the way.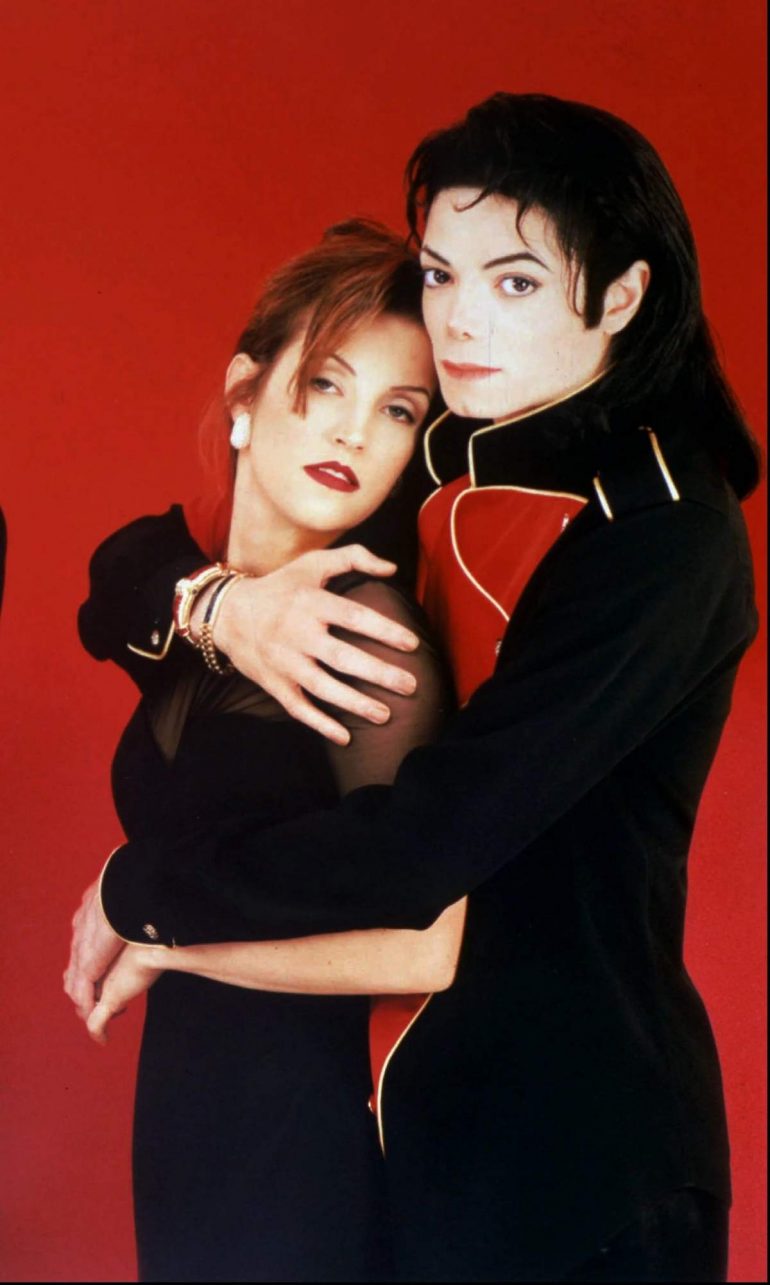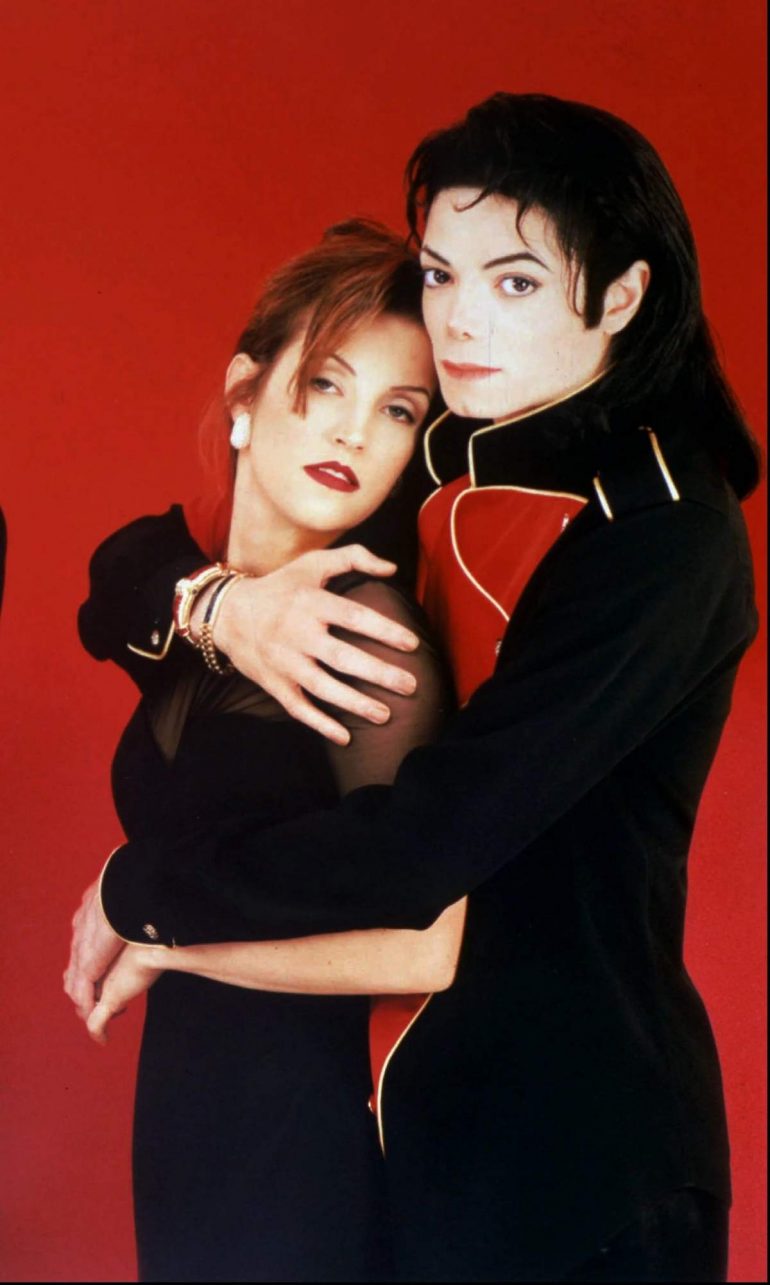 Then husband-and-wife Michael Jackson and Lisa Marie Presley together in 1995. Photo: AP
Rocky marriages and heartbreaking divorces
Lisa Marie Presley has had an interesting love life, to say the least. The singer-songwriter was first married to music producer Danny Keough from 1988 to 1994, with whom she had two children (late Benjamin Keough and actress Riley Keough). She then married Michael Jackson – at that point the biggest superstar on the planet – 20 days after her divorce from Keough.
Nicolas Cage with then-girlfriend Lisa Marie Presley at the Los Angeles premiere of his film Windtalkers, in 2002. Photo: Reuters
Their marriage lasted for two years, the two filing for divorce in 1996, citing irreconcilable differences. She then was briefly engaged to musician John Oszajca before leaving him for actor Nicolas Cage, whom she met at a party in 2000. The two tied the knot two years later and their marriage lasted until they separated in 2004.
Lisa Marie Presley and Michael Lockwood's Japanese wedding ceremony in 2006. Photo: @EPNashvilleFans/Twitter
Fast forward another two years and her fourth marriage was to her music producer Michael Lockwood. The pair wed in Japan in 2006 and two years later welcomed twins Vivienne Ann Lockwood and Finley Aaron Love Lockwood, born in 2008. The couple divorced a decade later in 2016 and were locked into a years-long custody dispute.
As reported by RadarOnline, Lockwood claimed that Lisa Marie has now come into cash, both after Graceland reopened after the pandemic and factoring in her cut from the Elvis biopic. In June, a judge ordered her to "temporarily pay child support of US$4,500 until a trial later this year".
The second-most-visited home in the US: Graceland. Photo: @icecreamviking/Instagram
Her revocable living trusts and Graceland estate
Lisa Marie was only nine when Elvis died in 1977, but she was marked out in the star's will to inherit his assets when she turned 25 – including Graceland, the 13.8-acre (5.6-hectare) Elvis estate in his hometown in Memphis, Tennessee. At the time, Graceland may have been a grand manor customised with all its kooky quirks (including the famous "jungle room"), but Elvis had left it cash poor and in need of investment.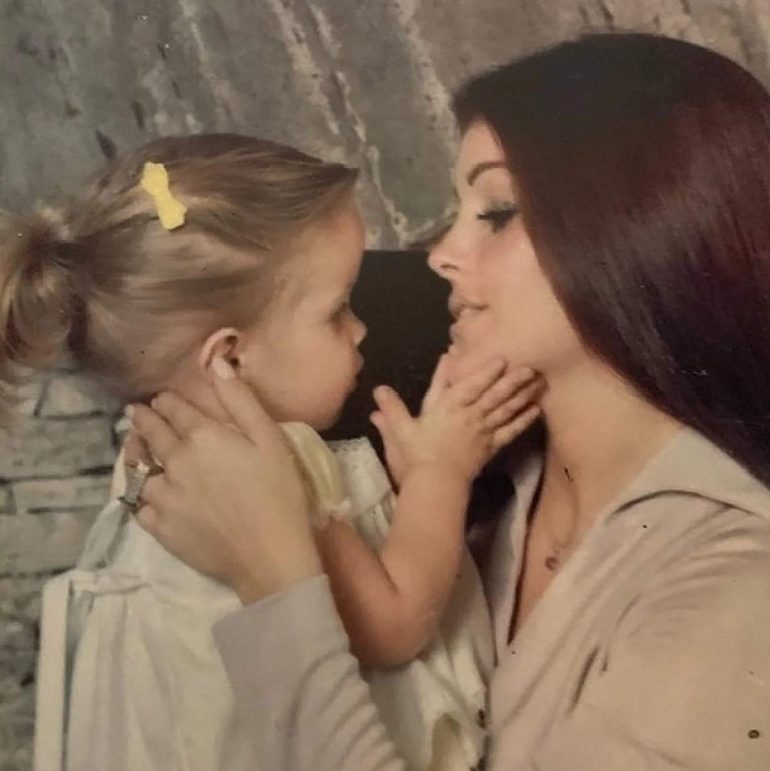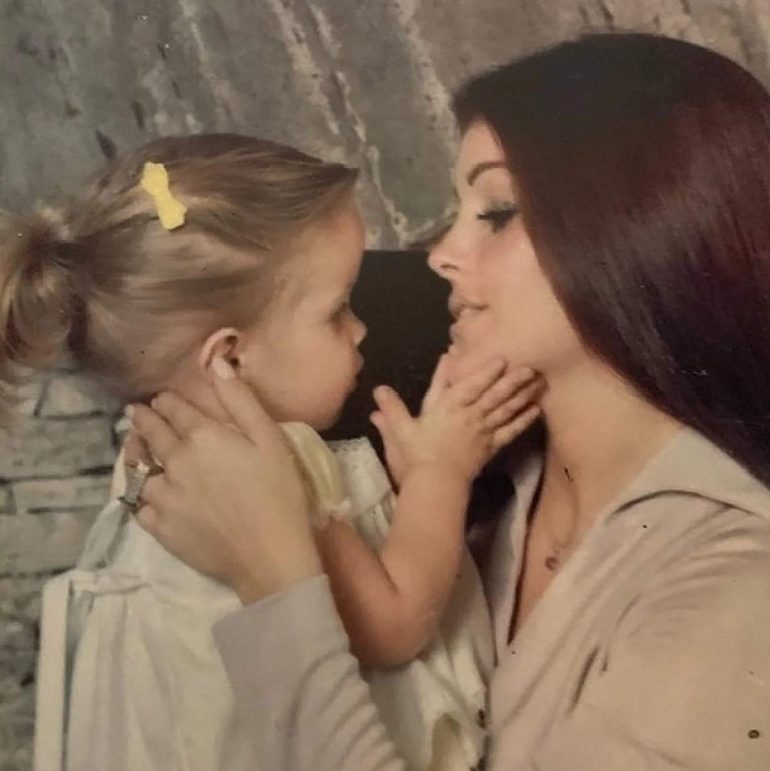 Priscilla Presley and her daughter Lisa Marie back in the day. Photo: @priscillapresley/Instagram
In the intervening years, Lisa Marie's mother Priscilla stepped into the picture and started reviving the late star's legacy by forming Elvis Presley Enterprises, or EPE, which helped convert Graceland into a tourist attraction. She also straightened out Elvis' merchandising, image deals and royalties from recorded songs – while The King was reportedly only worth US$5 million at the time of death, by 1993 his estate was said to be worth over US$100 million.
But while everything looked rosy when the empire was handed over to Lisa Marie that year, things started to unravel a year later after she appointed Barry Siegel to manage the estate.
Elvis Presley at the Graceland mansion. Photo: @TodayThatWas/Twitter
The Barry Siegel drama
Two years into his tenure, Siegel elected to sell 85 per cent of the trust's interests in EPE – which also included Lisa Marie's rights to her father's name and image. This was in part to help settled reported debts owed by the estate of USS$25 million.
Although the deal was meant to bring in some US$100 million, according to Forbes, Lisa Marie was only left with around US$40 million after taxes, plus US$25 million worth of stock in the future holding company of American Idol – which eventually went bankrupt. And that was far from the only piece of misfortune.

Elvis Presley at Graceland with baby Lisa Marie and his grandmother, Minnie Mae Presley. Photo: @presleyarchive/Twitter
Between 2005 to 2015, nearly all the money was spent, leaving Lisa Marie deeply in debt. Just U$14,000 remained in her trust by 2015, at the time of Siegel's dismissal.
So where did it all go? In 2018, Lisa Marie sued Siegel, claiming he squandered her fortune "through his reckless and negligent mismanagement and self-serving ambition" and put her money "in risky ventures in hopes of attaining his own celebrity in the entertainment industry".
The lawsuit also alleges that Siegel hid the trust's true condition from Lisa Marie, while distributing cash to fund her "exorbitant spending" – including withdrawals of US$39 million between 2005-2008.
Lisa Marie Presley and Michael Lockwood arrive at the Musicares 2005 Person of the Year ceremony. Photo: Reuters
US$16 million in debt?!
As seen in court documents stemming from her divorce from ex-husband Michael Lockwood, in 2018, Lisa Marie was US$16 million in debt, thanks to a mountain of unpaid taxes, default mortgages and credit card debts.
While the spending was hers, Lisa Marie blamed Siegel for allegedly misleading her about the true nature of her finances. She also alleged that Siegel and his company charged around US$700,000 in fees per year.
Lisa Marie Presley mingles with fans and signs autographs outside her father's Graceland mansion in 2012, a day after the 35th anniversary of his death. Photo: AFP
But of course, there are two sides to every story. Siegel, on the other hand, denied every allegation and blamed Lisa Marie's lavish spending instead. He said that she never wanted to confront hard copies of her accounts during their yearly meetings and claimed she alone is "responsible for her own inability to live within a reasonable means".
In his official document, Siegel claimed that, "Sadly, since inheriting her father's estate in 1993, she has twice squandered it. The first time, she was rescued from insolvency by a deal she now calls fraudulent and self-serving." He has counter-sued her for US$800,000.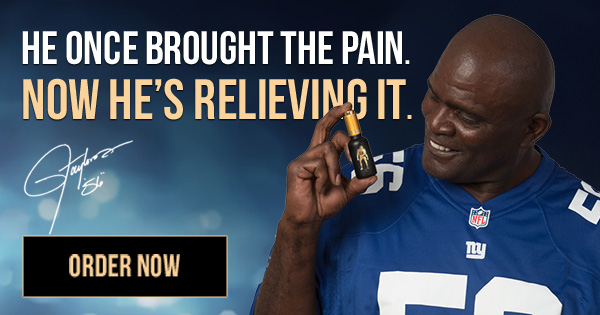 Elvis Presley with baby Lisa Marie and Priscilla at Graceland, in 1968. Photo: @presleyarchive/Twitter
In 2019, according to various sources, Lisa Marie was granted a motion by a judge to shut down subpoenas of her bank records and asked to only turn over her bank records before 2016. The nasty legal battle is currently still ongoing.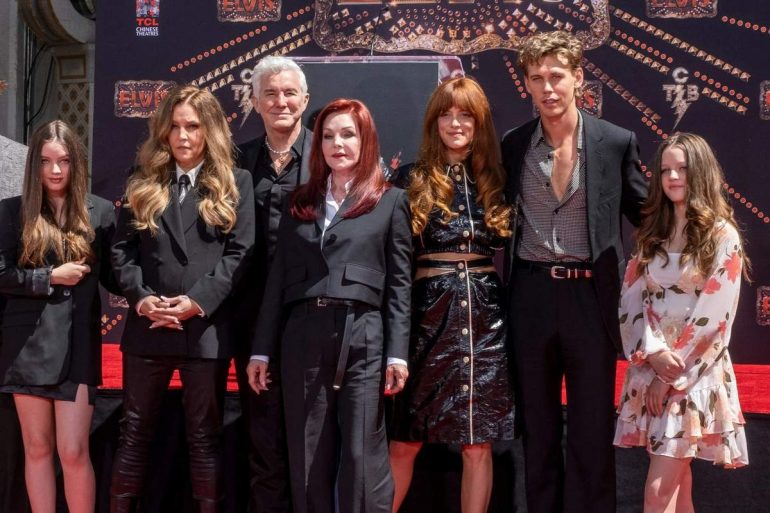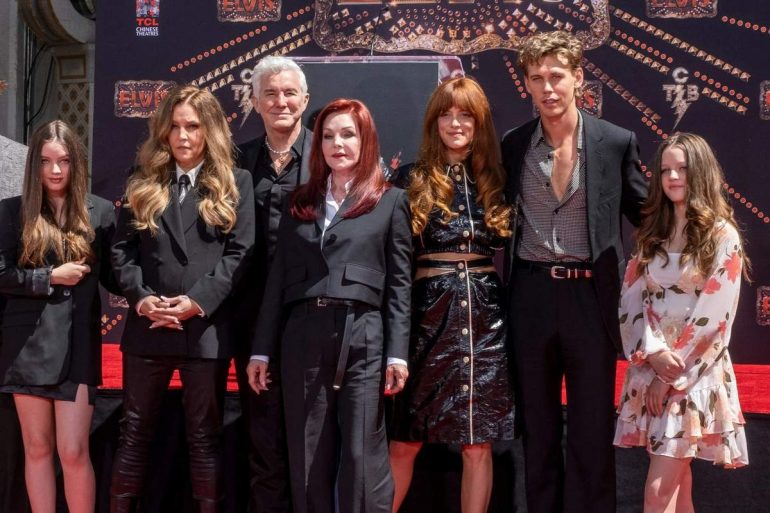 Fun for all the family: Finley Lockwood, Lisa Marie Presley, Baz Luhrmann, Priscilla Presley, Riley Keough, Austin Butler and Harper Lockwood pose at the premiere of Elvis earlier this month. Photo: Reuters
Where is Lisa Marie now?
Thanks to the critically acclaimed eponymous biopic of her late father, Lisa Marie is now back into the public's eyes. Nowadays, she often posts about the film's success on her Instagram and appeared with her extended family at the film's Hollywood premiere.
Lisa Marie Presley, Priscilla Presley and Riley Keough place their handprints in cement at TCL Chinese Theatre in Los Angeles, on June 21. Photo: Reuters
Elvis grossed over US$51 million worldwide in its opening weekend at the box office – let's hope the film's success and exposure helps the star's daughter rebuild her own future.
Note: This story was originally published on SCMP and has been republished on this website.