Everyone who keeps up with the world of entertainment surely knows that Blake Lively and Ryan Reynolds are one of Hollywood's most famous it-couples. The two have been together for a decade and are certainly proof that even the rich and famous can make it last. However, before Lively decided to marry Reynolds, the actress dated a couple of other famous stars.
Related: How Blake Lively And Leighton Meester's Net Worth Compares Since 'Gossip Girl' Ended
Today, we're taking a look at whether or not Ryan Reynolds is the richest guy Blake Lively has romantically been linked to. After all, the stunning actress was also linked to a few very famous (and rich) Hollywood hunks — so keep on scrolling to find out just who the richest one is!
6


Blake Lively Currently Has A $30 Million Net Worth

Let's start off with just how rich Blake Lively is. According to Celebrity Net Worth, the actress is currently estimated to have a net worth of $30 million. Blake Lively has been acting since the late '90s, but it wasn't until The Sisterhood of the Traveling Pants movies as well as the teen drama Gossip Girl that she rose to international fame. Besides acting, Lively has over the years also done some brand endorsements, and those have certainly also contributed to her net worth.
5


Her First Known Boyfriend Kelly Blatz Has A Net Worth Of $1.5 Million

We're kicking the list off back in 2004 when Blake Lively just started dating actor Kelly Blatz. At the time, both of them were at the beginnings of their careers but even back then it was clear that Lively would be the bigger star.

Related: Just Some Amazing Things Blake Lively And Ryan Reynolds Have Done For The World

Blatz and Lively dated from May 2004 until April 2007 when they decided to go their separate ways. Today, Kelly Blatz — who is best known for playing the lead role in the sci-fi adventure show Aaron Stone — is estimated to have a net worth of $1.5 million.
4


Her Ex-Boyfriend Penn Badgley Has A Net Worth Of $8 Million

Next on the list is actor Penn Badgley who rose to fame alongside Blake Lively on the teen drama Gossip Girl. In the show, the two played love interests and it seems as if they quickly decided to give each other a chance in real life as well. Lively and Badgley dated from May 2007 until September 2010 when they decided to break up. However, both stayed on Gossip Girl until the show wrapped up in 2012 so they continued seeing each other. According to Celebrity Net Worth, Penn Badgley is currently estimated to have a net worth of $8 million. This fall, the actor can be seen portraying Joe Goldberg in the third season of the Netflix thriller show You.
3


Her Rumored Fling Ryan Gosling Has A Net Worth Of $70 Million
Via: YouTube
Opening up the top three of the richest guys Blake Lively has been romantically linked to is Hollywood star, Ryan Gosling. Lively and Gosling were rumored to have dated for a very short time in late 2010 — from October until December. However, neither of the two ever confirmed a relationship so it kind of remains a mystery.
Related: 10 Facts About Blake Lively And Ryan Reynold's Daughters James, Inez, And Betty
According to Celebrity Net Worth, Ryan Gosling is currently estimated to have a net worth of $70 million. The actor rose to fame in the early 2000s and he is best known for starring in movies like The Notebook, La La Land, Crazy Stupid Love, and The Big Short.
2


Her Husband Ryan Reynolds Has A Net Worth Of $150 Million

The runner-up on today's list is Blake Lively's husband Ryan Reynolds. The two actors met in 2010 on the set of the superhero movie Green Lantern. While they remained friends, it wasn't until October 2011 that they officially started dating. In June 2012 the two stars got engaged and they tied the knot on September 9, 2012. Together, Lively and Reynolds have three daughters — James (born in December 2014), Inez (born in September 2016), and Betty (born in October 2019). According to Celebrity Net Worth, Ryan Reynolds is currently estimated to have a net worth of $150 million. The actor had his debut in the industry in the '90s and he is best known for starring in movies like The Proposal, the Deadpool movies, Blade: Trinity, and Pokémon: Detective Pikachu.

1


But With A Net Worth Of $260 Million, Leonardo DiCaprio Is The Richest Guy The Actress Has Been Linked To
Via: YouTube
And finally, wrapping the list up at spot number one is Hollywood star, Leonardo DiCaprio. Right before Lively started dating her current husband Ryan Reynolds, she had a five-month relationship with DiCaprio. The two dated from May until October 2011 and at the time they were frequently spotted out and about together. According to Celebrity Net Worth, Leonardo DiCaprio is currently estimated to have an impressive net worth of $260 million. The actor rose to fame in the '90s and he is best known for starring in movies like Titanic, The Aviator, The Revenant, and The Wolf of Wall Street.
Next: How Margaret Qualley Became More Than Just Andie MacDowell's Daughter
Here's Why Sydney Sweeney Is The Most Promising Star Of 'Euphoria'
Zendaya may be the star of 'Euphoria', but she's not the only talented actress on the popular HBO show.
Read Next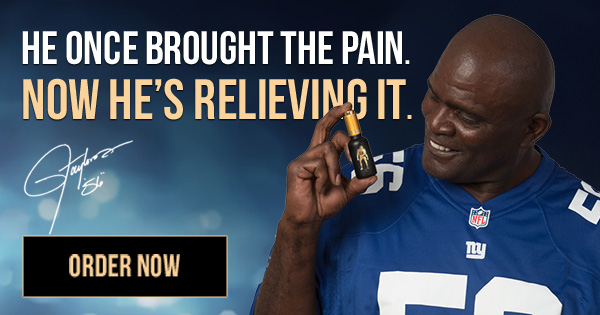 About The Author
Jelena Aska
(901 Articles Published)

Jelena Aska is a freelance list writer at Valnet Inc. Over the years she has written for The Travel, The Talko, Baby Gaga, and Moms — as well as BuzzFeed Community. She is a self-proclaimed Beyoncé expert whose country of residence keeps changing because life is too short. Jelena has a bachelors degree in International Law as well as a masters degree in Environment and Resource Management — but pop culture is her quilty pleasure.
More
From Jelena Aska