Friends' Ross Geller's character has been subverted since the arrival of the sitcom on video on-demand platforms, as he is now considered a narcissist, and the article problematizes this narrative.
Overview
The entire 10 seasons of the popular 90s sitcom, Friends, initially debuted on Netflix and later on HBO. The sitcom's arrival on the paid-subscription video on-demand platforms marked the twenty-fifth anniversary of the show. Following the arrival of Friends on video on-demand platforms, new and old fans of the show were able to binge-watch the sitcom again. Watching the sitcom with a lens that has lived through times like the "woke culture" and the Me Too movement, a character like Ross Geller has been reconsidered from his initial "nice guy" image to being problematised as either a narcissist or toxic.
Ross Geller
Comedy and the manner in which jokes or gimmicks are used has changed through time, for both better and worse, due to continued introspection of representation and inclusivity. Therefore, watching classics from the 1990s and early 2000s with a contemporary lens of the 2010s and has continued into the 2020s, provides a different watching experience of these old classics. A fact which seems to have resulted in the character of Ross Geller, who was played by actor, David Schwimmer, being subverted.
Male lead, Ross Geller, was Monica Geller's older brother and Rachel Green's love interest, who was one of the sitcom's leads. He was three times divorce, with his first wife of seven years leaving him and coming out as lesbian thereafter. The two had a child together and Ross went on to have a child with Rachel towards the tail end of the sitcom.
Initially, he was considered a nice guy on the show. However, as it arrived on video on-demand platforms that narrative shifted as he was considered as at least toxic, if not narcissistic at best due to the problematic male tropes he depicted. This is as mansplaining has become popular discourse, and as a result, Ross' words and actions have been probed and questioned, with the fans wanting to know if he has always been a narcissist.
Ross' character arch
The first reason for this narrative is based on his character arc in the comedy. From a divorcee, Ross married two other women before finally marrying the love of his life, Rachel. By the time he was getting married the second time, he was already aware of his feelings for Rachel. However, he repressed these feelings until he was at the altar saying Rachel's name instead of fiance's at the time. Couple this with the erasure of his first child and wife during season eight and onwards. Ross was effectively considered toxic.
Characterising Ross on Friends
His character in the sitcom was as the nerdy, introverted "nice guy." However, as we have come to learn, even nice guys have a mean streak. Therefore, in rewatching the sitcom, dialogue of Ross being assertive or jealous have been repurposed to fit into this narrative that he was using the "nice guy" approach as a guise to get what he wanted from situations. A prime example is the continuous jealousy he battled with when it came to Rachel and the men in her life. For instance, the jealousy he faced when they hired a male nanny for their child.

Schwimmer's work after Friends
As an actor, Schwimmer has gone to act in various films and sitcoms, but his feature on the return of another 1990s and 2000s classic, Will & Grace, once again saw him portray an arrogant and narcissistic character, Noah Broader. This character could have arguably impacted the way that the character of Ross is seen today. Schwimmer's mainstream success is arguably through Friends, therefore, every other work he did afterwards only worked to feed into how fans understand Ross as a character. Hence a character like Noah Broader is superimposed on a character like Ross, due to the person playing the character.
Conclusion
The labelling of Ross Geller as a narcissist is not necessarily pushed due the actual character or the story told of the character at the time, because there is no definitive scene or episode where Ross is being narcissistic or toxic. He is possibly problematic, but is that the point of a complex and well-defined character?
Therefore, Ross is not a narcissistic character, but his character can still be unpacked and analysed. Hence the show is still on video on-demand platforms for viewers, new and old to come to their own conclusion on the matter.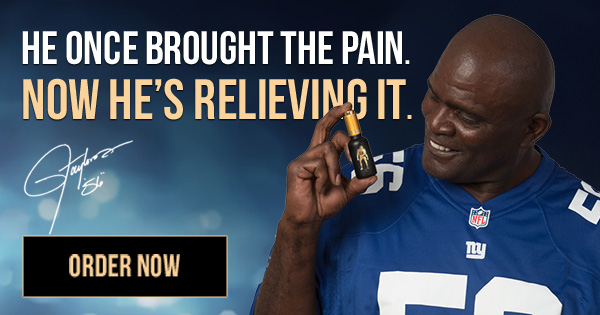 You May Like
How did Autumn on MasterChef hurt her foot?