Jason Statham drives a whole bunch of exotic cars off the screen too.
If there's one other actor in Hollywood that's the epitome of classic masculinity besides Dwayne 'The Rock' Johnson or Sylvester Stallone, it would have to be Jason Statham. His journey to success is quite unlike the ordinary, beginning with his love for martial arts and kickboxing training as a youth. As someone who was naturally active, he also developed a passion for both soccer and diving, the latter of which lead him to compete in the 1990 Commonwealth Games where he represented Britain. Later on, he became a model and had contracts with Tommy Hilfiger, Levi's, and French Connection. It was while modeling for French Connection that he was introduced to British director, Guy Ritchie. This subsequently leads to his success, and his passion for driving and love for cars can be clearly seen in his movies. Let's take a peek inside Jason Statham's crazy car collection.
Audi R8
It's unsure whether Statham has always had an obsession with Audis or if he grew to love the Audi R8 sports car after being behind the wheel of a few of the company's vehicles for the multi-million dollar movie franchise, Transporter. But The Expendables actor grew an affinity for the Audi R8 so much so that he owns two of them in his car collection; one black and the other white. The Audi R8 boasts a thunderous 602-hp V-10 engine that peaks at 602 horsepower and can go from 0-60 MPH in 3.1 seconds. Statham is known for performing his own stunts in movies, and it's also clear that his passion for performance sports cars goes beyond the big screen as well.
Jaguar E-Type
While Statham may not hold the position of the world's richest action Hollywood star, his net worth of $90 million still affords him many of the finer luxuries in life. Despite playing a rough, rugged, and sometimes ruthless character in movies, he really is a classy fellow with a unique sense of style. And this can also be seen in his choice of vehicle, like the Jaguar E-type he owns. This British sports car is truly a timeless classic that was manufactured by Jaguar Cars Ltd. between the years 1961 and 1974. The E-type Coupe is known for its beauty in design, but also for its aerodynamic engineering. The two-door sports car is just the right amount of space for Statham and his significant other, Rosie Huntington. He may have spent anywhere from $12,000 to $115,000 on this vintage Jaguar model.
Lamborghini Murcielago LP
At this point, it's clear to see – if you're a celebrity with a love for cars, then owning a Lamborghini is a given. Jason Statham must've left with a good first impression after flooring the black Lamborghini Murcielago LP in the 2005 Transporter movie sequel where he starred alongside AnnaLynne McCord and Alessandro Gassmann. Toward the end of the movie, he is in a scene where he is speeding through Miami in pursuit of a helicopter and, apparently, he decided to get one of his own. The Mechanic star owns an orange version of the Lamborghini Murcielago LP, equipped with a 6.5-liter V12 engine with a light weight of only 100kg. It's likely to be one of the fastest sports cars in his collection, jumping to 100km/h (60mph) in only 3.2 seconds! Other celebrities who own an Italian Lamborghini parts car include Nicki Minaj, 50 Cent, Sean "Diddy" Combs, and Kim Kardashian.
RELATED: The Rock Shoots At Former Co-Star With High Hobbs and Shaw Numbers

Porsche 911 GT2
When the directors of the Fast and Furious franchise decided to introduce Jason Statham in 2013's Fast and Furious 6 and then in all the following movie series, they knew exactly what they were doing. Statham's innate interest in fast cars and the rush of adrenaline (and obviously his disciplined fighting style) was all that was needed to qualify him for the part. Part of his adrenaline off-screen comes from his Porsche 911 GT2, which can provide all the rush that he needs with a 3.8-liter flat-six that peaks at 700 horsepower and 553 lbs of torque. This bad boy can go from 0-60mph in 2.6 seconds and has all the interior technology needed to set the ambiance for a smooth ride. Statham most likely spent anywhere from $294,000 to $600,000 on this special-edition sports car.
Aston Martin DBS
Next in Statham's high-speed sports car edition is the Aston Martin DBS, a luxury sports car similar to the one Pierce Brosnan drove in James Bond: Die Another Day. And it's no surprise that the Aston Martin DBS is a British manufactured luxury sports car and Statham is a Shirebrook, United Kingdom native. He knows how to represent! Rest assured, he wouldn't be behind the wheel of this vehicle if the performance was anything less than fascinating. According to their official site, under the hood is a 5.2 V12 twin-turbo engine that can accelerate to 62mph in under 3.6 seconds and is recorded as reaching a top speed of 211 mph. It also comes with a sophisticated gearbox, making the shift switch smooth and seamless. It's possible that Statham may have spent anywhere from $335,000 to $570,000, depending on the model. That's chump change for one of Hollywood's most successful martial arts actors.
Jaguar XJR
Last on Statham's list of exceptionally high-performance vehicles, which also happens to be all European manufactured, is the powerful Jaguar XJR. Ever since The Italian Job of 2003, starring Mark Wahlberg and Charlize Theron, Statham's interest in faster cars has been evident. Then, in 2008 he starred in Death Race opposite Tyrese Gibson and Natalie Martinez where he displayed his amazing driving ability and fighting skills! His Jaguar XJR is carrying a beastly 5.0-liter V8 and can generate 543-horsepower and 503 lb-ft of torque. That's a lot of power for one man to handle! But anyone who has survived a fight scene with Dwayne Johnson, as he did in Hobbs and Shaw, can handle anything life has to offer!
READ NEXT: 10 Highest-Grossing Jason Statham Movies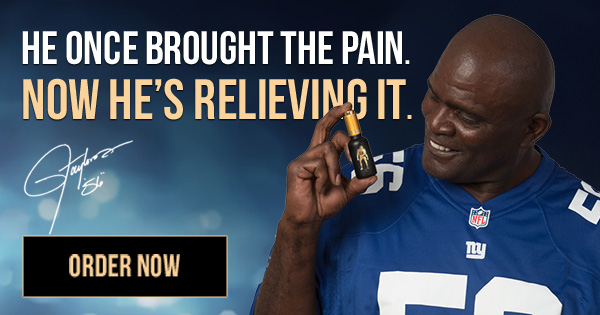 Sources: audiusa.com, astonmartin.com, porsche.com
A Peek Inside Supermodel Gigi Hadid's Car Collection