An online poll asking voters to choose an 'I Voted' election sticker has once again shown just why jokesters on the internet are undefeated.
Ah, the internet. After all these years, you still remain undefeated and undisputed.
With billions of people around the world using the internet each and every day, it's no surprise that companies often turn to the online community to run polls and surveys.
However, the internet and its userbase are often not exactly the best way to run the wholesome competitions that PR and marketing teams dream of.
This week, a very special poll has gone viral from America as election officials look to choose a new design for their "I Voted" stickers; but this is not the first time where a seemingly honest competition has been taken over by internet jokesters.
This content could not be loaded
See more
New York's Ulster County is having a contest for kids to design the new "I voted" sticker.
These are the top 3 but the screaming psychotic spider by 14-yr-old Hudson Rowan of Marbletown is winning by a landslide.https://t.co/nBjad0nX9u pic.twitter.com/8Y3m0DU0Os
— Bill Weir (@BillWeirCNN) July 11, 2022
View Tweet
The 'I Voted' election sticker poll has a special frontrunner
A poll in the United States has gone viral after internet users found a rather special entry and quickly made it the frontrunner for the "I Voted" sticker competition.
The Ulster County Board of Elections is currently holding an online competition for a new sticker design for their "I Voted" contest that will be used in the upcoming local elections. Whilst the majority of the submitted designs are indeed aesthetically pleasing, if not slightly mundane, one sticker has certainly garnered the attention of the internet.
The current 1st place design is a six-legged creature with a human head with the message "I Voted", submitted by 14-year-old Hudson Roman. Speaking via The Washington Post, Hudson said that "did not expect it to take off the way it did at all", adding how the design is a "colorful human head on, I guess, spider legs?"
Hilariously, the design has more than 200,000 votes – that's 22,000 more votes than the entire population of Ulster County and 93% of the entire votes cast in this year's competition!
"It took me, like, 10 minutes to draw it. It was a quick … little sketch, and then I submitted it. And a couple days later, my mom was like, 'Hudson, your thing has like a couple thousand votes.' And I was just freaking out, 'cause I didn't know how that happened and how so many people voted." – Hudson Roman, via The Washington Post.
John P. Quigley, the Republican election commissioner for Ulster County, said that "This sticker is going to increase turnout." To which Ashley Dittus, the Democratic commissioner, responded more reluctantly with, "We think it will."
This means that, fingers crossed, voters in Ulster County will have a six-legged friend come election day; whilst democracy and the marketing teams chalks this poll up as a win, the internet and Hudson are the only true winners. 
The hilarious dangers of online fan polling and competitions
Sending Justin Bieber to North Korea: In 2010, as Justin Bieber was reaching superstardom levels of international fame, Faxo set up a poll to see where his first World Tour would start.
Whilst fans around the world quickly spammed their hometown's so that they could see the rising star in person, a group of pranksters on 4Chan had a different idea – send Bieber to North Korea…
More than 650,000 votes later and North Korea had won the competition by a landslide margin. Sadly, but for rather obvious reasons, the Canadian pop singer opted not to headline Pyongyang and Kim Jong Il never got the chance to sing along with Baby. 
Rick-Rolling the New York Mets: There is arguably no internet meme song that is more beloved (or hated) than Rick Astley's iconic Never Gonna Give You Up.
So, when the New York Mets started an online poll asking for fans to choose the new 8th inning theme song, it's no surprise that the internet took the chance to Rick-roll the iconic Shea Stadium marketing team.
Ironically, Never Gonna Give You Up actually won the competition with more than 5 million votes and was indeed played during the 8th innings on opening day in 2008…But "The song wasn't well received, people booed."
This content could not be loaded
See more
@chriswacy Shea Stadium being rickrolled for the ENTIRETY of its final year = awesome. God bless America. & the UK for producing Rick Astley
— Mike (@mrpants) April 8, 2008

View Tweet
A School for the Deaf almost hosted a Taylor Swift gig: When Taylor Swift's career was on its first upwards trajectory, her team set up a competition to perform at a US school that earned the most votes in an online poll.
Again, Reddit and 4Chan hilariously reigned supreme when they almost managed to send Swift to…The Horace Mann School for the Deaf and Hard of Hearing.
The competition sponsors quickly blocked the school from the poll (officially due to 'tampering'), but Swift showed her class once again by donating $50,000 to the institution and even lined up free tickets for a few students at her next show.
Pitbull Headlines a Walmart concert in Alaska: In a similar manner to the Bieber – North Korea poll, an online competition was launched to have superstar Pitbull perform at one special Walmart location.
The internet was in charge of choosing which Walmart would get the honour of hosting Pitbull and where did online pranksters send him? Kodiak, Alaska…The most remote Walmart in the US.
However, the stunt somewhat backfired on the jokesters when Pitbull did attend the Alaskan Walmart and reportedly turned out to an extremely positive reception from the Kodiak locals.
This content could not be loaded
See more
thinking about that time pitbull got trolled to go to Kodiak, Alaska and he just went with it and had a good time with the Sun'aq peoples. he seems nice. lmao pic.twitter.com/qa1gCw3z5Q
— Aqqalu ❄ (@uyarakq) September 29, 2021
View Tweet
SOS Condoms pulls out early: No one likes a flaccid competition and Durex's infamous SOS Condoms campaign certainly didn't go down well after the internet got involved.
In 2013, Durex launched a campaign where an app called SOS Condoms would help lovers get some protection, delivering contraceptives with discretion to those in need. However, the campaign decided to ask the internet where the first trial of SOS Condoms would be held and the winner…Batman.
Batman, the most voted-for city in the competition, is an oil-rich city in South Eastern Anatolia (Turkey) which has a predominantly conservative, Muslim population.
Unsurprisingly, SOS Condoms never made it to Batman, but the service did have an initial test run in Dubai before it was quickly shut down.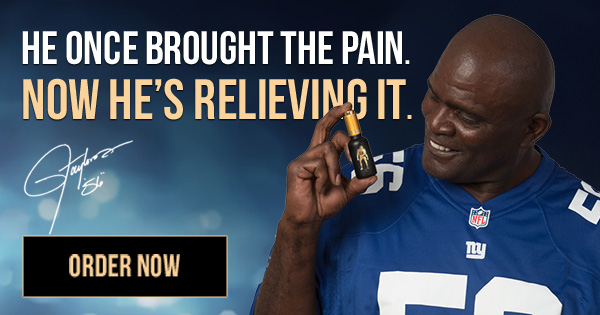 The Mister Splashy Pants Whale: Arguably the most wholesome fan poll-gone wrong is the story of Mister Splashy Pants…the Humpback Whale.
In 2007, the Greenpeace organisation held a competition to name a Humpback Whale that had been tagged with tracking equipment in the South Pacific.
Whilst the majority of the names were pretty and appropriate, it's no surprise that Mister Splashy Pants won by a comfortable margin with 78% of the total votes.
Greenpeace would go along with the joke, with MentalFloss reporting that the organisation noted how "He might have a great name, but he and his friends are still in danger."
4Chan vs Mountain Dew's new flavour: The final entry in the Internet's undefeated streak vs online competitions is the now-infamous Dub the Dew, where Mountain Dew asked fans to choose the name of their new apple-flavoured beverage.
Whilst frontrunners included Soda, Sierra Mist and Soylent Green, they were ultimately no match for the eventual competition winner and the new name of Mountain Dew's apple-flavoured drink… Hitler Did Nothing Wrong.
Mountain Dew reportedly cancelled the competition shortly after realising what was going on, noting on Twitter how Dub the DEW definitely lost to The Internet.
By Tom Llewellyn – [email protected]
In other news, Snapchat users express frustration over front camera not working