Arnold Schwarzenegger is a retired American bodybuilder and a Hollywood celebrity. He is known to be one of the greatest bodybuilders in the history of the sport. Nicknamed "The Austrian Oak," Schwarzenegger won seven Mr. Olympia titles before retiring in 1980.
ADVERTISEMENT
Article continues below this ad
Due to his brilliant achievements and several successful career roles, many people admire Schwarzenegger. However, once in 2011, his fame seemed to be at risk due to his extramarital affair with his housekeeper and mother of his son, Mildred Baena.
ADVERTISEMENT
Article continues below this ad
Arnold Schwarzenneger and his housekeeper Mildred's secret affair
In 1996, Schwarzenegger had an affair with his housekeeper, Mildred Baena, while his family was on vacation. Around a year later, Baena gave birth to Joseph Baena.
However, this affair was kept a secret from the outside world until 2011, when they revealed Joseph's identity. Talking to a few media outlets back in the day, Mildred confessed that she had fallen in love with Schwarzenegger.
In an interview with Hello magazine in 2011, she said, "At the time, I thought I loved him … yes, I would say that. One thing led to another, we had this connection." In the same year, Mildred retired after serving the Schwarzeneggers for 20 years.
But she assured that she had left the family on good terms, including Schwarzenegger's now ex-wife Maria Shriver. Talking about the bodybuilder, she further added, "He knows I would never say or do anything to hurt him. He's a good man and I know he's suffering too."

The Schwarzenegger family tree
ADVERTISEMENT
Article continues below this ad
The legendary bodybuilder married journalist and author Maria Shriver on April 26th, 1986. However, Shriver applied for a divorce against Schwarzenegger in 2021, and the couple agreed to part ways.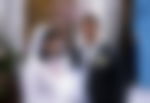 Schwarzenegger has a total of four children with Maria – Katherine, Christina, Patrick, and Christopher. He had his fifth child, Joseph, with Mildred Baena.
Watch This Story: 75-year-old Arnold spotted with his look-alike son
It has been years since their secret relationship became known to the public. Even though it was not a good time for the Schwarzenegger family, it didn't really affect the bodybuilder's fame or career.