Zoë Kravitz has become one of the most popular names in Hollywood following her many successes.
American actress, singer, and model Zoe Kravitz has already built a successful acting career for herself despite only starting in the entertainment industry in 2007. Unlike other celebrity kids of her generation, Zoe made sure that she will be making a name for herself on her own without the help of her famous parents. She has eventually accumulated an impressive net worth of $10 million with her hard work. With her skills and passion for acting, she was able to build a professional acting career based on her numerous work on critically-acclaimed movies and TV shows
RELATED: The Batman Earns $128 Million In Year's Biggest Opening Weekend
Early Life in The Family of Famous People
Zoe Isabella Kravitz was born on December 1, 1988 in Venice, Los Angeles. She was born at the house of her parents, musician Lenny Kravitz and actress Lisa Bonet. Both of her parents are of Jewish and mixed African American descent. Her paternal grandmother is also an actress, Roxie Roker and her paternal grandfather is NBC's television news producer Sy Kravitz. Needless to say, she is from a family that is heavily involved in the Hollywood industry. Her parents divorced after six years of marriage, she was only five years old at the time and she lived with her mom in Topanga Canyon. When she turned eleven, she moved to Miami to live with father and just spend the summers with her mother. Her mom then remarried to Aquaman actor Jason Momoa. She has a half sister Lola Iolani Momoa and half brother Nakoa-Wolf Manakauapo Namakaeha Momoa.
Zoe attended the Miami Country Day School and Rudolf Steiner School in Manhattan and eventually graduated in 2007. She began studying at the acting conservatory under Scott McCrea right after she graduated at the State University of New York. She then decided to leave college after just a year and moved to Brooklyn, New York to started working in films. At the time, she struggled with bulimia and anorexia until around the age of 24.
Breaking into the Hollywood Industry
Zoe's decision to start working in films turned out great as she landed her first film role right after she quit college. She got the role of a babysitter who's hired by the character played by Catherine Zeta-Jones in the romantic comedy movie No Reservation in 2007. That same year, she has appeared in the thriller film The Brave One. Her projects started pouring in soon after; she was asked to appear in the music video of I Know by Jay Z. She was then featured singing at the music video for We Are the Ones by will.i.am in support of US presidential candidate Barack Obama. The following year, she co-starred in an independent ensemble drama titled The Greatest in 2009. That same year, she was named as the face of Vera Wang's Princess fragrance and she appeared on numerous websites and advertisements for the brand.
At this point, there is no stopping Zoe for taking part in numerous projects. She appeared in It's Kind of a Funny Story and Twelve in 2010. In 2010 she was cast as the female lead opposite Ezra Miller on the romantic comedy Beware the Gonzo. The following year, she appeared on the coming of age movie Yelling to the Sky, then had a minor role for eight episodes of Showtime television series Californication. Among her biggest project was portraying as the comic book character Angel Salvadore for the movie X-Men: First Class.
Rising to Fame and Stardom
It was in 2013 that she is finally being recognized on her own after she starred in the film, After Earth. She also released her own jewelry line in collaboration with Swarovski Crystal Company in 2013. Among her biggest break was starring in the film Divergent as Christina and reprised her role in the franchise's sequels Insurgent and Allegiance. In 2014, she starred in another independent film drama titled The Road Within. During the time she was filming for The Road Within, she was also busy forming a band named Lolawolf which was named after her two younger siblings Lola and Nakoa-Wolf. They released an eponymous EP and debut it at the Mercury Lounge. They released their debut album, Calm Down, in October 21, 2014 and even got in as opening artist for Warpaint, Miley Cyrus and Lily Allen on tour that same year.

She also appeared in the movie Mad Max: Fury Road where she starred with Charlize Theron and Tom Hardy in 2015. She also had role as Leta Lestrange in the spin-off of Harry Potter, Fantastic Beasts and Where to Find Them. After years of starring in films, she decided to do some TV drama; she starred in HBO drama series Big Little Lies portraying the role of Bonnie Carlson from 2017 until 2019. With her exemplary performance on TV, she was nominated for two Black Reel Award and was also nominated for Screen Actors Guild Award for Outstanding Performance by a cast in a drama series. With her skills and efforts to make a name for herself, she is now a famous actress in Hollywood with brand deals and endorsements.
READ NEXT: Robert Pattinson Likes The Idea Of Messing Up His Batman Role
Sources: Celebrity Net Worth, Variety, Cheat Sheet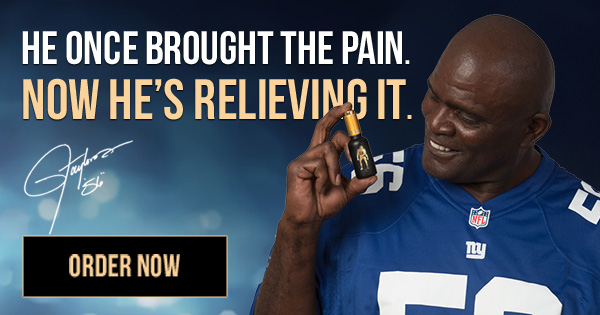 Here's How Marisa Tomei Earns And Spends Her Millions