For all the comedy-lovers who binge-watched shows like Chris Rock's Everybody Hates Chris, or still find yourself laughing at the 2004 crime-comedy, White Chicks, directed by Keenan Ivory Wayans; there's a good chance you may know who Terry Crews is. Apart from his sometimes comical appearances in movies, Crews is known for his muscular and chiseled physique which he always seems to put on display during some scene in a movie. Born in Flint, Michigan, he won two scholarships; one was an art scholarship to the Interlochen Center for The Arts and the other was an athletic scholarship to Western Michigan University. It was at WMU that he played for the NFL team, the Broncos, before ever entering the Hollywood main stage. During his tenure in the NFL, he was drafted by the Los Angeles Rams but didn't get very far as an athlete. Had he continued, you may have been watching him on Superbowl Sunday and not on The Longest Yard with Adam Sandler. Here is how Terry Crews amassed his $25 million net worth.
From Starting Lineups To Hollywood Headliner
His explosive athleticism is one of the most outstanding aspects of Terry Crews, and it's put on open display in many movies, such as in The Longest Yard, starring Adam Sandler and Chris Rock, where Crews let his NFL skills loose on the prison football team. After his season with the Los Angeles Rams in 1991, he would spend the next six years playing for various teams such as the Los Angeles Chargers, the Washington Redskins, and the Philidelphia Eagles. It was documented by Celebrity Net Worth that he was either not much of an asset to the team or that he wasn't given a chance to show his potential as he was continually cut from the starting lines. His inactivity on the teams was what lead to him quitting the NFL in 1997 as he was unable to properly support himself.
After moving back to Los Angeles in 1997 in search of work as an actor, Crews' first television appearance was on the competitive game show, Battle Dome. Following a brief time there, he landed gigs in commercials and music videos before his breakthrough role as Damon in the 2002 comedy sequel, Friday and Next, starring Ice Cube and Mike Epps. The sequel did better than the original Friday, grossing $33.5 million at the global box office. Not only did Crews receive his first real movie paycheck, but he was now open to multiple opportunities.
Soon after his breakout role in 2002, he starred alongside Marlon and Shawn Wayans in the goofy 2004 comedy, White Chicks. Though it was only his second major film, Crews nailed his role as Latrell Spencer, a muscle-bound NFL player who does an iconic scene singing A Thousand Miles by Vanessa Carlton. The movie turned out to be a major success, grossing $113.1 million against a $35 million budget. The same year he began production for the prison comedy, The Longest Yard. The film featured a host of exceptional comedians and actors, such as Adam Sandler, Chris Rock, Tracy Morgan, Nicholas Turturro, Rob Schneider, William Fichtner, Steve Austin, and another former NFL player, Michael Irvin. Also a major success, it grossed $191 million globally against a $90 million budget.
RELATED: The Expendables: Net Worth of Entire Main Cast
Bigger, Better Opportunities
Throughout the early 2000s, Crew continued to land minor roles in movies with some of Hollywood's most prestigious actors. A few of these movies consist of Training Day (2001) starring Denzel Washington and Ethan Hawke; Soul Plane (2004) starring Kevin Hart, Snoop Dogg, and Method Man; Malibu's Most Wanted (2003) starring Regina Hall and Taye Diggs; and the sports comedy Balls of Fury (2007) featuring Christopher Walken, George Lopez, and Aaisha Tyler. Although Terry's appearances were limited in most of those films, it gave him the exposure he needed to land bigger and better roles. He had a supporting role as President Camacho in the 2006 sci-fi comedy, Idiocracy, opposite Luke Wilson and Maya Rudolph. However, it was a box office bomb. The good thing was that he was being cast in movies with A-list celebrities, so his presence would not go unnoticed.
Crew's international fame may have been slow in manifesting, but progress was being made nevertheless. From the mid-late 2000s, Crews was cast in the Everybody Hates Chris, a sitcom highlighting the events of comedian Chris Rock's teenage years. Tyler James Williams took up the role of the teenage Chris Rock, while Crews took on the role of his father, Julius. He was with the show from its inception for all four seasons starting in 2005 until it was sold in 2009 for $42 million. His lengthy period on the show meant more mainstream success was coming for the Lottery Ticket actor.

 Sitcoms And Recent Movies
His next major was that of Hale Caesar in The Expendables in 2010, where he shared the screen with legends in the business like Sylvester Stallone, Bruce Willis, Jason Statham, Jet Li, and Mel Gibson. Crews reprised his role in all three movies, which together, grossed 1.078 billion at the worldwide box office. And while it isn't clear what Crew's overall paycheck was, one can imagine it was a pretty penny! During the last decade, he has starred in over twenty live-action. A few highlights during that time include Bridesmaids (2011) which earned $288.4 million worldwide; Tyler Perry's The Single Moms Club (2014) which grossed $16.4 million; Scary Movie 5 (2013) which raked in $78 million, and Deadpool 2 (2018) with Ryan Reynolds which reached $785 million. According to TheList.com, Crews received $250,000 for his role in the movie.It's clear that his journey from being a security guard in Hollywood to landing minor roles and eventually being cast with some of Hollywood's greatest actors, Terry Crews has established himself as a valuable comedy and an action star. Aside from his famous acting stint on Everybody Hates Chris, Crews has been in a few other sitcoms during his career. Are We There Yet? was an American television sitcom that ran for three seasons, from June 2010 to March 2013, and was based on the 2005 movie of the same name starring Ice Cube and Nia Long. He also began his own BET reality series in 2010 called The Family Crew which lasted until 2011. Terry is one of the many celebrities who has turned their private lives into a TV reality show.
Animations And Real Estate
His works also consist of lending his voice to certain animation movies, such as the adult cartoon sitcom American Dad, where he lends his voice as a fraud-sniffing insurance officer named Heinrich Brown. In 2013, he lent his voice as Earl Devereaux to the family/comedy animation film, Cloudy With a Chance of Meatballs 2, which grossed an astounding $274.3 million at the worldwide box office. Most recently in 2021, Crews again did a voiceover for the 2020 Paramount+ movie, Rumble. Other actors featured include Will Arnett, Charles Barkley, and Becky Lynch.
There isn't much information on his living quarters, but it's said that Crews owns a simple-looking $1.3 million mansion in Pasadena. It's also reported that he purchased a more deluxe and spacious property in 2008 for $2.3 million in the Kinneola Mesa area of East Pasadena, California. The 5-bedroom home sits on an acre of land and spans 4,390 square feet inside. But the brawny action star isn't done yet. It's suggested that he also owns a Santa Clarita mansion located in the Robinson Ranch Golf Course community worth $1.7 million.
READ NEXT: Terry Crews Reveals The Dark Side Hollywood
Sources: TheList, Celebrity Net Worth, BuzzFeed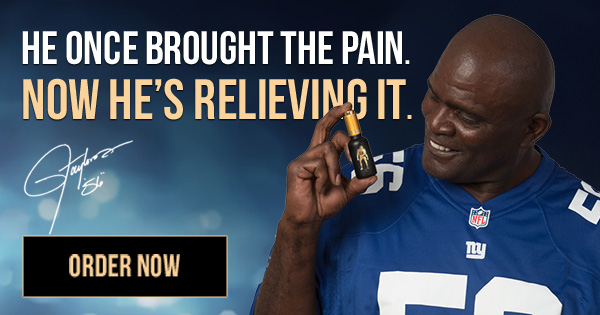 America's Most Expensive Home Up For Auction After Fails To Sell For $295 Million