Stassi Schroeder is an American reality TV star, writer, actress, and model with an estimated net worth of $2 million. While most famous for her time on Vanderpump Rules, Schroeder has been involved in several projects over her career. But where exactly did her fortune come from? Some reports claim that a significant portion was earned on the set of the TV series, where she was paid $25,000 per episode at the height of the show. Let's take a closer look at the $2 million Stassi Schroeder Net Worth.
Early Life
Born Nastassia Bianca Schroeder in New Orleans, Louisiana, on June 24, 1988, Schroeder attended Mount Carmel Academy. She started taking theater classes at the school at the age of 11 and later moved to Los Angeles to pursue a Bachelor's degree in English Writing. She earned her degree from Loyola Marymount University at 18 and began her acting career.
Career
Stassi and her family took part in The Amazing Race – the game show – in 2005 and finished in seventh place. Three years later, she was cast in Queen Bees, a reality TV series, where she starred among other actors for around a year. She then joined the cast of the Bravo reality series, The Real Housewives of Beverly Hills and appeared in seven episodes between 2012 and 2014. In 2010, Stassi began working at Villa Blanca and SUR restaurants. The owner, Lisa Vanderpump, then included Stassi in her reality TV series, Vanderpump Rules, in its 2013 debut season. She remained in the show for the first three seasons and then left for New York City before coming back as an event planner in the fifth season. Stassi then stayed on the show until the last season in 2020. Stassi has also appeared as a model in several notable publications, including Us Weekly, Italian Vanity Fair, and Glamour. In 2014, she dipped her toes in design and produced a statement necklace line for ShopPrimadonna.com. She later collaborated on a clothing line with JustFab in 2019. Over the years, Stassi has appeared in several shows and movies. Her credits include:
The Amazing Race (2005)
The Real Housewives of Beverly Hills (2012–2014)
Sharknado 4: The 4th Awakens (2016)
Hashtaggers (2016)
Summer House (2017–2019)
Ex-Housewife (2019)
Basically Stassi, a Bravo web series (2019)
Stassi also published a book in 2019 called Next Level Basic: The Definitive Basic Bitch Handbook. In 2020, she contributed to the Basic Bride column in Glamour magazine for three months. She also launched a podcast in 2021 called The Good, The Bad, The Baby alongside Beau Clark, her husband.
Vanderpump Rules
Upon joining Vanderpump Rules in 2013, Stassi quickly became a fan-favorite villain. The show was a spinoff of The Real Housewives of Beverly Hills and followed employees of SUR, the West Hollywood restaurant owned by former housewife Lisa Vanderpump. Stassi remained on the show until season 8, when she was terminated over racism claims. Generally, not much is known about how much Stassi made during season 1 of Vanderpump Rules. Some of her castmates claim she was paid in the low thousands as the show was still finding its feet. As it became more successful and popular, the cast's salaries were increased. According to the Hollywood Reporter, the main cast of Vanderpump Rules was earning $25,000 per episode. This increase followed extensive negotiations that took place between 2017 and 2018. Since Stassi had been with the show since its debut and was a fan favorite, she was part of this main group. This means that she made around $600,000 per season, as one season of the show ran 24 episodes.
Books
Besides the salary she earned on Vanderpump Rules, Stassi has also earned income from other ventures. This includes royalties and book sales from her 2019 book. Next Level Basic: The Definitive Basic Bitch Handbook was a New York Times bestseller and continues to sell in many bookstores across the United States. Recently, she announced another book called Off with My Head: The Definitive Basic B*tch Handbook to Surviving Rock Bottom to be released on April 26th. Simon and Schuster says the book will address Stassi's pregnancy and racial controversy.
Fashion
As mentioned, Stassi has also worked as a model, appearing in publications like US Weekly, Glamour, 944, Italian Vanity Fair, and Genlux. She has also appeared on the covers of magazines like Pacific, Cliché, and Millennium. In 2014, she produced a capsule collection in collaboration with ShopPrimadonna.com, followed by a clothing line project with JustFab in 2019. Her clothing line features two segments: "#OOTN (Outfit of the Night)" and "Next Level Basics."

Podcasts
Stassi launched a podcast in 2015 called Straight Up With Stassi. She hosted it every week for five years until it was pulled down following her termination from Bravo. In September 2019, Stassi announced a "Straight Up With Stassi LIVE" podcast tour across four US cities. After the cancellation of this first podcast, she launched a parenting podcast with her husband called The Good The Bad The Baby. It is only available on Patreon, the exclusive pay-for platform.
Wine Company
Additionally, Stassi and her Vanderpump Rules castmates Katie Maloney and Kristen Doute launched a wine company in 2019 called The Witches of Weho. The company has released two wines so far through Nocking Point Wines sold as Basic Witch Potion No. 1 and Basic Witch Potion No. 2. Unfortunately, Nocking Point announced that it would no longer be producing or selling Stassi's wine following her racial controversy.
Endorsement Deals
Stassi also had endorsement deals with several brands, including Ritual and Billie, although they dropped her after her termination from Bravo. The latter told Us Weekly that it was "ending all partnerships with anyone who isn't supporting the fight against racism, including Stassi."
Instagram
Stassi is a popular social media influencer and uses her social media platforms, more specifically Instagram, to endorse wellness and beauty products. She has partnered with many brands, including bioClarity, Bondi Sands, Botox Cosmetic, and Taco Bell.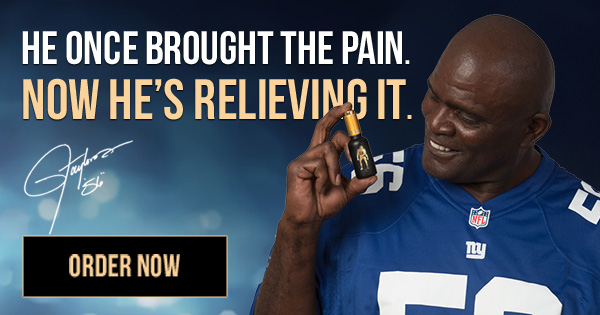 Real Estate
Stassi's family home was destroyed in 2006 by Hurricane Katrina, forcing her and her family to stay with their former Amazing Race competitors, the Rogers. In 2022, Stassi and her husband purchased a home in Hollywood Hills spanning 2,900 square feet and costing $1.7 million. This hefty real estate investment makes up a significant portion of her net worth.
Conclusion
Celebrity Net Worth estimates the Stassi Schroeder Net Worth at around $2 million. This amount is mostly derived from the hefty earnings Stassi made in the later seasons of Vanderpump Rules, which is estimated at $600,000. That aside, the rest of her income has been derived from other ventures, including the podcast she runs with her husband and the book she published in 2019. Stassi also owns a home in Hollywood Hills worth $1.7 million.