David Koechner is an actor and comedian from the United States who has worked in the entertainment industry for more than three decades. David Koechner rose to prominence as a result of his role in "The Office," an American comedic television series.
Early Life
On August 24, 1962, in Tipton, Missouri, David Michael Koechner was born. His mother Margaret Ann, father Cecil, and siblings Mark, Cecilia, Joe, Mary-Rose, and Joan all grew up in a Catholic environment. David's father owned and operated a turkey coop factory.
Koechner enrolled at Benedictine College to study political science after graduating from high school, then transferred to the University of Missouri to continue his education.
Later, he chose to pursue a comedy career and relocated to Chicago, where he studied improv with Del Close at ImprovOlympic and became a member of The Second City improv team.
David Koechner Salary and Net Worth:
David Koechner has a net worth of $4 million as an American actor, comedian, writer, and producer. Koechner is most known for his roles as Champ Kind in "Anchorman: The Legend of Ron Burgundy" (2004) and "Anchorman 2: The Legend Continues" (2013), and Todd Packer on the NBC comedy "The Office" (2005–2013).
David starred in films like "Austin Powers: The Spy Who Shagged Me" (1999), "Talladega Nights: The Ballad of Ricky Bobby" (2006), "The Comebacks" (2007), and "Final Destination 5" as a cast member on "Saturday Night Live" from 1995 to 1996. (2011).
Koechner is a part of The Naked Trucker and T-Bones Show, a musical comedy act he formed with Dave 'Gruber' Allen in 2007. The duo had a Comedy Central series and released the album "Live at the Troubadour" in 2007.
David has written for "The Armando Diaz Experience, Theatrical Movement and Hootenanny" (1995), "Head Case" (2009), and "This Is Not Happening" (2013), as well as HBO's "Funny or Die Presents…" (2010–2011) and the online series "Full-on Koechner" (2013). (2013).
Career:
In 1995, David made his film and television debuts, starring in "It's Now… or Never!" and joining the cast of NBC's sketch comedy show "Saturday Night Live." Following his season on "SNL," Koechner guest-starred on "The Jamie Foxx Show" (1996), "Mad About You" (1997), "Dharma & Greg" (1999), "Freaks and Geeks" (2000), and "The Norm Show" (2000). (2000).
He had recurring roles on the CBS series "Still Standing" from 2002 to 2003, as well as in the films "Wag the Dog" (1997), "Dirty Work" (1998), and "Man on the Moon" (1999).
In 2004, David co-starred in "Anchorman: The Legend of Ron Burgundy" alongside Will Ferrell, Paul Rudd, Steve Carell, and Christina Applegate, and he played sportscaster Champ Kind again in "Wake Up, Ron Burgundy: The Lost Movie" in 2004 and "Anchorman 2: The Legend Continues" in 2013.
In 2006's "Talladega Nights: The Ballad of Ricky Bobby" and 2008's "Semi-Pro," Koechner joined together with Will Ferrell for the second time. After Steve Carell recommended him for the character of Todd Packer on "The Office," he rejoined with him in 2005.
During the show's nine-season run, David was featured in 15 episodes. "Let's Go to Prison," "Snakes on a Plane," and "Thank You for Smoking" were among the eight films he appeared in 2006.
After that, he participated in the films "Reno 911!: Miami" (2007), "Balls of Fury" (2007), "Get Smart" (2008), "Extract" (2009), and "The Goods: Live Hard, Sell Hard" (2010) as a guest star on "Monk" (2007), "Pushing Daisies" (2008), and "Hannah Montana" (2008–2010). (2009).
Lambeau Fields was his first big cinematic role, and he also appeared on "The Naked Trucker and T-Bones Show" that year. After starring in "Hank" on ABC from 2009 to 2010, Koechner went on to guest star in "Chuck" (2011), "The Middle" (2013), "Psych" (2013), "Justified" (2014), and "Maron" (2015). (2015). David Koechner is currently single.

David Koechner's personal and romantic lives are kept confidential. Please revisit this page frequently as we will continue to add additional relationship information. Let's look at David Koechner's former relationships, ex-girlfriends, and hookups. David Koechner prefers to keep his marital status and divorce under wraps.
The term "dating" refers to a stage in a person's life when he or she is actively seeking romantic relationships with various people.
When two unmarried celebrities are seen in public together, they are commonly referred to as "dating," implying that they were seen together in public and it is unclear if they are simply friends, exploring a more intimate relationship, or romantically connected.
David starred in the films "Piranha 3DD" (2012), "A Haunted House" (2013), "Scouts Guide to the Zombie Apocalypse" (2015), "Krampus" (2015), and "CHiPs" (2017), and he began playing Bill Lewis on ABC's "The Goldbergs" and Commodore Bellacourt on Comedy Central's "Another Period" in 2015.
From 2017 to 2018, he starred as Carl "Tush" Tushinski on CBS's "Superior Donuts," and from 2019 to 2020, he starred as Beau Bowman on ABC's "Bless This Mess."
He has recently appeared in the films "Faith-Based" (2020), "The Dark Divide" (2020), and "A Week Away" (all 2020). (2021). "Hell and Back" (2015), "Gnome Alone" (2017), "American Dad!" (2008–present), "Regular Show" (2015–2016), "All Hail King Julien" (2015–2016), and "F is for Family" (2015–present) are just a few of the animated productions in which Koechner has provided his voice.
Personal Life
On June 27, 1998, David wed Leigh Morgan. Margot, Eve, and Audrey are their daughters, while Charlie and Sargent are their boys. On his right arm, Koechner has tattooed the names of Leigh and their children. David and Leigh divorced in January 2020.
The Kansas City Chiefs are a fan of Koechner's, and he appears in multiple videos on the team's website. Paul Rudd, Jason Sudeikis, Rob Riggle, and Eric Stonestreet, all of whom are from Kansas City, co-host the annual fundraiser Big Slick Celebrity Weekend, which benefits Children's Mercy Hospital in Kansas City.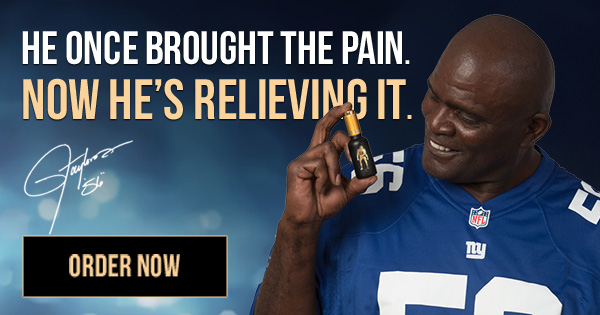 Nominations and Awards
In the 2015 New York Television Festival's Independent Pilot Competition, Koechner received Best Actor for "The Parker Tribe."
He received three MTV Movie Award nominations for his role as Champ Kind: Best On-Screen Team for "Anchorman: The Legend of Ron Burgundy," Best WTF Moment, Best Fight for "Anchorman 2: The Legend Continues," and Best WTF Moment, and Best Fight for "Anchorman 2: The Legend Continues."
In 2014, David was nominated for a Fright Meter Award for Best Supporting Actor for his performance in "Cheap Thrills," and in 2015, he was nominated for an Improvisation News New York Award for Improv Comedy: Best in Long Form Improv.
The cast of "Hell and Back" was nominated for a Behind the Voice Actors Award for Best Vocal Ensemble in a Feature Film in 2016, while Koechner and his "Faith-Based" co-stars were nominated for Best Ensemble Cast Feature Film at the 2020 Idyllwild International Festival of Cinema.
To know more updates about entertainment information please checkout landscapeinsight.com