Imperial Inquisitors are dark side-trained enforcers of the Sith Lords, but how powerful is Reva, aka The Third Sister, compared to her colleagues?
Warning: Spoilers for Obi-Wan Kenobi episode 3!
The Obi-Wan Kenobi series introduces a new villain, Reva (a.k.a. the Third Sister), who is a powerful Inquisitor, even among her colleagues. Reva, as with all Inquisitors, is a powerful Force-sensitive and former member of the Jedi Order who fell to the dark side (either by choice or after extensive torture) and became a servant of the Sith Order and the Galactic Empire. As a Jedi hunter whose training is overseen by Emperor Palpatine and conducted by Darth Vader, Reva exhibits skill in various dark side powers that are comparable to her fellow Inquisitors but ultimately inferior to those of a Dark Lord of the Sith.
SCREENRANT VIDEO OF THE DAY
Imperial Inquisitors originate from the Star Wars Legends continuity, which, since 2014, has become an alternate timeline and a frequent source of inspiration for the ongoing Star Wars canon continuity. Similar to their canon counterpart, the Legends-era Inquisitors were dark side agents of the Empire who assisted Darth Vader in hunting down the Jedi during the Jedi Purge. Unlike canon, however, Legends-era Inquisitors were an official part of the Imperial hierarchy, serving as a branch of Imperial Intelligence. Moreover, Legends-era Inquisitors were not nearly as limited in their dark side training. Perhaps the most famous Legends-era Inquisitor, Jerec, was of comparable dark side power to Mara Jade (Emperor Palpatine's adopted daughter and personal assassin) and the eventual Dark Lady of the Sith Lumiya, who was trained by Darth Vader and became a worthy successor to Emperor Palpatine.
Related: Star Wars: All 11 Inquisitors In Canon Explained
All Imperial Inquisitors in canon are fairly mediocre when compared to experienced Jedi Knights and Sith Lords. While The Grand Inquisitor and his subordinates pose a threat to the novice Jedi Kanan Jarrus and Ezra Bridger in Star Wars Rebels, they're shown to be no match for exceptional Force users like Ahsoka Tano and former Sith Lords like Maul. As such, Reva is shown to be a powerful dark side user as the Third Sister, but it's highly unlikely that she'd pose a real threat to Obi-Wan Kenobi or Darth Vader in a fight. Compared to her fellow Inquisitors, however, she does seem to be a slight cut above the majority, though not quite as impressive as The Grand Inquisitor himself or the Second Sister from Jedi: Fallen Order.
What Force Powers Does Reva Have In Star Wars?
Reva is only generally shown using rudimentary dark side powers throughout Obi-Wan Kenobi, such as enhancing her physical abilities. The most notable use of her abilities thus far is in "Part II," where she uses a dark side mind probe (popularized by Darth Vader, Jerec, and Kylo Ren) to peer into the mind of Haja Estree so that she can track down Kenobi. With this in mind, the Third Sister's abilities seem most similar to the Seventh Sister from Rebels, who also used the dark side to enhance her athletic abilities and read minds. Reva, like The Grand Inquisitor and all other Inquisitors, relies more on her ability to inspire fear than actual power and skill.
How Powerful Is Reva Compared To The Other Inquisitors?
Although the Third Sister is repeatedly underestimated by The Grand Inquisitor and the Fifth Brother, who regard her as a lesser Inquisitor, her power puts her on roughly the same level as the Seventh Sister, which makes her more formidable than most Inquisitors. Reva's potentially catastrophic obsession with Obi-Wan Kenobi, however, appears to be her greatest weakness, as she brutalizes civilians, jeopardizes the Imperial Senate by having Princess Leia kidnapped, and betrays her superior in her pursuit of Kenobi, earning the ire of her fellow Inquisitors. Although Reva impales The Grand Inquisitor, this was a surprise attack and not an indication of greater power. In a true duel, the Third Sister would likely be unable to best The Grand Inquisitor or the Second Sister, based on their more impressive feats and proven lightsaber dueling skill.

How Powerful Are Inquisitors Compared To Sith Lords?
While Legends-era Inquisitors could potentially become so powerful that they nearly rival Sith Lords, the canon version of these warriors is no match for a true Dark Lord. This limitation on their power is intended by Emperor Palpatine and Darth Vader to protect their power dynamic as per the Sith Rule of Two. If Inquisitors became too powerful, one could replace Vader as the Sith apprentice, work with him to overthrow Palpatine, or simply allow the organization to credibly threaten both Dark Lords. While the Legends versions of Darth Vader and Emperor Palpatine were too powerful for this to be an issue, Jerec did notably plot against Darth Vader, hoping to kill and replace him as Palpatine's Sith apprentice. While Reva is shown to be one of the Empire's more skilled Inquisitors in the Obi-Wan Kenobi series, her feats have yet to surpass those of all her colleagues.
Next: Star Wars: Why Inquisitors Are Kept From Becoming True Sith
New episodes of Obi-Wan Kenobi release Wednesdays on Disney+.
Rogue Squadron (2023)Release date: Dec 22, 2023
Stranger Things Season 4 Writers Respond to Stephen King's Complaint
About The Author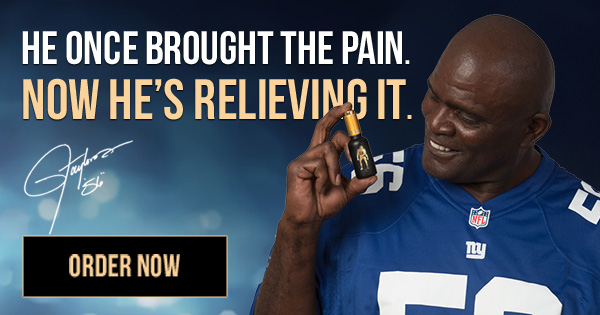 David Miller
(754 Articles Published)

David Miller is a staff writer for Screen Rant, indie comic writer, and life-long lover of all things Star Wars, Marvel, and DC. He was born and raised in New York and has a degree in English from Rider University. He relates to Peter Parker maybe a little too much.
More From David Miller