Lisa Kudrow Net Worth: Lisa Kudrow is a well-known actress in the United States. Kudrow was born in Encino, California on July 30, 1963.
She played Phoebe Buffay on the ten-year-old comedy Friends. Kudrow was the youngest of three upper-middle-class Jewish children.
She imagined she may become a doctor like her father when she was younger. She worked in her father's medical practice for eight years, putting her Vassar College biology degree to use.
The early parts were mostly comic. Kudrow was in improv and comic troupes before Cheers and Bob Newhart. Her work as Ursula Buffay, an eccentric waitress on Mad About You in the 1990s, prepared her for Phoebe Buffay, a naïve massage therapist.
Even though Ursula and Phoebe were cast in separate NBC sitcoms, their roles as twins remained consistent throughout both narratives.'
How did Lisa Kudrow Start Her Career?
Lisa Kudrow began her career as Kathy Fleisher in three "Bob" episodes. In 1994, Kudrow was cast as Phoebe on the globally successful sitcom 'Friends.'
Due to her excellent performance, she won several awards and topped the popularity rankings.
Friends made her a household name with Jennifer Aniston and Matthew Perry. In the late 1990s, she appeared in "Romy and Michele's High School Reunion" and "Clockwatchers."
Also Read Arnold Schwarzenegger Net Worth: How Much Money Did The Well-Known Actor Make?
In the gangster comedy picture "Analyze That," which was released in 2002, Kudrow portrayed the part of Laura Sobel. Robert De Niro and Billy Crystal, who played the characters of gangster Paul Vitti and Ben Sobel respectively in the film, were also featured in the cast.
A few years later, in 2007, Kudrow acted in the drama picture "P.S. I Love You," which went on to get a great deal of critical acclaim.
She starred in Hotel for Dogs, Powder Blue, and Paper Man.
Kudrow produced the U.S. version of the British program "Who Do You Think You Are?" Her family history revealed that her grandma was killed during the Holocaust.
How Much Money Does Lisa Kudrow Earn From 'Friends'?
Each cast member of Friends earned a total of $22,500 for their work on the first season of the show. This brings the total cost of the first season to $540,000. During the second season, their hourly pay was increased to a total of $40,000 each episode. The total amount for the second season comes to 960,000 dollars.

The cast came to an agreement to bargain collectively before the start of the third season when their previous contracts were about to expire. They ultimately reached an agreement that would pay $75,000 for each episode of season three ($1.875 million for the season), $85,000 for season four ($2.04 million), $100,000 for season five ($2.5 million), and $125,000 for season six ($3.125 million).
A significant pay increase was agreed for the cast in advance of the seventh season. In the end, they made a total of $750,000 per episode in seasons 7 and 8, which is equivalent to $18 million per season. During seasons 9 and 10, every member of the cast was paid $1 million for each episode.
That breaks down to a total of $24 million for the ninth season and $18 million for the tenth season. When everything is added up, each member of the cast of Friends made close to $90 million from the show in basic salary alone, and that's before taking into account backend bonuses and ongoing royalties.
Friends Royalties
In 2000, performers were allowed to demand backside points in their contracts. These points would provide them royalties when the program was syndicated. Before it, only Jerry Seinfeld and Bill Cosby owned programs.
Must Read Randy Jackson Net Worth: What Makes The Singer So Wealthy?
The Friends television series still brings in more than one billion dollars annually via syndication royalties and streaming arrangements. There have been rumors that each member of the cast can make between $10 and $20 million in royalties alone during certain years.
How Much Property Does Lisa Kudrow own?
Lisa Kudrow is the proud owner of numerous homes all over the world, the most notable of which are located in the greater Los Angeles area. In 1996, she made the purchase of a property in Beverly Hills that was 6,400 square feet and cost her $1.9 million.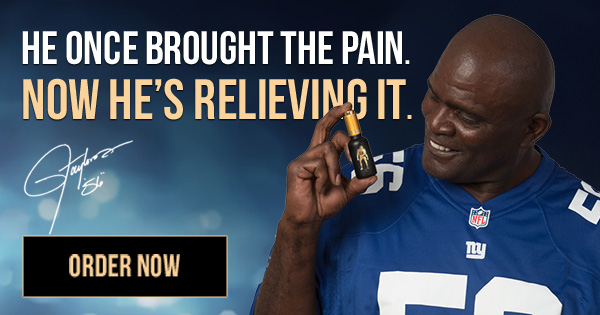 She purchased a second property in Beverly Hills in 2001 for the sum of $2.4 million, and it was located not far from Rodeo Drive. In April of 2017, she fetched $3.6 million for the sale of a penthouse in Park City, Utah. It isn't entirely clear how much money she put into the house.
What Is Lisa Kudrow's Net Worth?
Lisa Kudrow is worth $90 million in 2022. Lisa Valerie Kudrow is an American comedian, actress, producer, and writer. Kudrow's most famous part was in "Cheers."
In addition, Kudrow became famous all around the world for her role in the long-running comedy 'Friends,' which was broadcast on television from the years 1994 to 2004. She was also nominated for a Golden Globe Award and a Primetime Emmy Award, two of the most prestigious awards in the entertainment industry.
Edie Gibson
Edie Gibson is a content writer for Theshahab. For the past three years, she has been writing about news, celebrities' lives, and their net worth. He loves to go out and see how beautiful nature is.