ST. GEORGE — Some Southern Utah residents may feel like homeownership is out of reach, but the Housing Action Coalition hopes to make owning a home a more attainable goal by working with the nonprofit NeighborWorks to bring a community land trust to Washington County.
A man holds keys to a home in this stock image, date and time not specified | Image by mastersenaiper from Pixabay, St. George News
The Housing Action Coalition is a group of individuals and municipal and community stakeholders working to increase attainable housing in Washington County.
The coalition has multiple working groups, each with a primary focus, said Shirlayne Quayle, Director of the City of St. George's Department of Economic Vitality & Housing, adding that some members serve on multiple groups, allowing for "cross-pollination."
The Southwest Utah Community Land Trust arose from one of these groups, according to Alicia Maldonado, the Housing Action Coalition's Community Coordinator.
While there are various models of community land trusts, Quayle explained that the organization would either build or purchase a home and the land would remain under the nonprofit's ownership, allowing the new resident to purchase the home at a reduced price.
When the owner sells their home, the next person will only purchase the house, as the trust still owns the land, Quayle said. The land is leased, instead, which keeps the purchase price lower.
This file photo shows a home under construction in the Tonaquint neighborhood of St. George, Utah. April 28, 2021 | Photo by Chris Reed, St. George News
While the homeowners can still build equity in the houses, it likely won't be at the same rate as the market, Quayle said.
"But their payments are way more manageable because the overall price of the home is much less," she said. "So that's one example of how it can work and that's why it's such an important model- because land is really expensive."
Maldonado said there are about nine or 10 members of the group with various backgrounds building a "good foundation" for the program and researching sources of revenue, as well as financing models and concepts.
Quayle said that the development of Washington County's community land trust has been progressing quicker than anticipated.
Housing prices
Sharlene Wilde, Executive Director of NeighborWorks, Mountain Country Home Solutions and Sun Country Home Solutions said that the nonprofit Southwest Utah Community Land Trust was set up with the goal of "providing long-term, affordable homeownership opportunities."
The 2021 Washington County Housing Attainability Snapshot table made available by the Housing Action Coalition | Image courtesy of the City of St, George, St. George News
"They're a good tool to use in a high-cost market and boy, St George qualifies for that one now," she said.
The area median income for Washington County in 2021 was $69,600. If a family offers a 3% down payment and has no other debt, a situation Wilde described as "rare," they can purchase a house that costs $411,000.
"If they do not have one other drop of debt," she said.
The area median income, or AMI, is the midpoint for income in a given region. Those making 80-100% of the AMI, which was between $55,681 — $69,600 a year in 2021, can afford a mortgage of approximately $360,000, according to this table by the Housing Action Coalition.
Additionally, those making between 50-80% of the area median income could afford a home at an estimated cost of $280,000.
"Good luck trying to find anything in that price range on any of those levels," Wilde said. "I mean unless you're buying something that is very dilapidated."
A sold home, date and location not specified| Photo courtesy of
LOUOATES/iStock/Getty Images Plus, St. George News
Purchasing power is decreased by credit card debt, medical bills, student loans, and other types of debt, Wilde said. Many lenders require that no more than 35% of a family's income go toward housing and no more than 45% to all debt.
With an income of $69,600, a family that has reached the debt limit would then only be able to afford a mortgage of $345,000, Wilde said.
Wilde said when she originally crunched the numbers, only 68 homes cost less than $400,000, many of which were mobile homes and the average median home price in Washington County was $563,000.
Christian Duncan, a branch manager at Frontline Financial, said the city's recent growth and development resulted from a large demand for housing.
"We live in an amazing area of the country and others are noticing," he said. "They come here and fall in love with the lifestyle."
Whenever there is high demand, housing prices increase rapidly, Duncan said. The situation in Southern Utah is "a bit unique," he added, because people are migrating to the area from cities where homes are more expensive and could see current prices as bargains in comparison.
"I have noticed those that live paycheck-to-paycheck are really feeling the increased cost in everything," he said.
A key opening a door | Stock image, St. George News
Duncan said there are not enough homes, so people are "battling it out in the form of multiple offers" on properties but development by itself doesn't affect prices as it is a response to the need.

St. George citizen Mandy May said she's lived in the city for 13 years and previously thought it would be her forever home.
"But now the uncertainties are gut-wrenching to think about," she said. "Things could change in an instant, as I know it has for many people that have decided to leave the area, not by choice."
May said she had "high hopes" of purchasing a home one day but now feels that is "out of reach."
"And I'm constantly in fear that something will happen with the rental I've been lucky enough to be in for nine years," she said. "If they up my rent significantly or sell, I wouldn't be able to afford to live here anymore."
Another St. George citizen, Tobias Marsh said the area's development has kept him employed as a concrete finisher. Still, he can't afford to purchase a home or build any assets for his family of six, so they are "stuck" renting at $1,800 per month.
"But we are super happy, and we love St. George and my job is going excellent, so we are here to stay," he added.
Community land trust
This file photo shows homes against the backdrop of the landscape, Ivins, Utah March 24, 2022 | Photo by Chris Reed, St. George News
For those buying a community land trust home, they pay only for the house. For instance, if the mortgage would be $600,000 but the land was worth $200,000, the cost would be reduced to $400,000. And the new owner would lease the land from the trust for a low fee, which would cover some of the nonprofit's costs, Wilde said.
The owners would sign a 99-year ground lease which helps keep the house "affordable into perpetuity," Wilde said. While the resident can choose to sell the home, the trust requires that the sale price be calculated based on a formula regardless of the home or land's value.
The price can be calculated based on an income target. For instance, if the trust wanted the home attainable for those making 80% of the area median income, they could list the house at a price that families in that income bracket could afford, Wilde said.
Wilde said prospective buyers must be approved by the nonprofit and meet income qualifications.
Homes in a community land trust must be owner-occupied, but the nonprofit can approve exceptions for religious sabbaticals and military leave for specified amounts of time, Wilde said. Additionally, the trust does not allow rooms in the home to be rented out.
Appraisers do not use community land trust homes to assess surrounding properties, so they don't drive down overall home prices, Wilde said.
According to a 2009 news release by the Lincoln Institute of Land Policy, "homeowners in community land trusts are much less likely to lose their homes to foreclosure than owners of market-rate homes."  It stated that by the end of 2008, community land trust homes foreclosed at a rate of 0.52%, while market-rate homes foreclosed at a rate of 3.3%.
A building under construction | Stock Image courtesy of Photov/iStock/Getty Images Plus, St. George News
Additionally, Wilde said that participating homeowners must receive a Homebuyer Education course, which includes 8 hours of class and a test to teach the basics of homeownership. And the trust can also offer rescue loans and financial counseling to those in crisis.
The trust has the first right of refusal for the mortgage, Wilde said. If the bank were to sell the home to someone in a higher income bracket, the land lease would increase to the market rate, which serves as a deterrent, reducing the chance of the bank selling to an investor or someone whose income wouldn't typically qualify.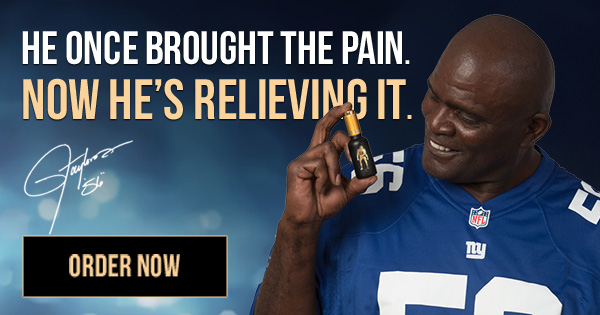 Additionally, there is a transfer fee for the ground lease once the home is sold, which generates revenue for the trust, allowing it to function. Wilde said the trust becomes self-sufficient once it has 65-70 homes, otherwise it depends on grants and other funding sources.
Homeowners pay a small maintenance fee into a fund they can pull from for the home's upkeep, which is meant to be a safety net for residents. For instance, Wilde said if they need to replace a roof, a high-cost endeavor, they can use the fund to do so without being "financially devastated."
The Southwest Utah Community Land Trust is in its early stages Wilde said, adding that the nonprofit filed required paperwork in May and plans to begin looking for property sources. Rather than concentrating only on building new homes, the trust will also search for properties that require rehabilitation.
This file photo shows the then stalled Copper Rock golf course and development as seen atop the Cliff Dwellers subdivision next to it, Hurricane, Utah, March 23, 2017 | Photo by Reuben Wadsworth, St. George News
Additionally, the trust is researching funding sources and strategies cities could use to incentivize developers to donate property, Wilde said. For instance, if a developer donates land to the nonprofit, they could receive a density bonus or be fast-tracked for inspections or the issuance of building permits.
Another, more "heavy-handed" way to obtain property donations from developers is through inclusionary zoning, where a city's ordinance would require developers to donate a certain percentage of units in a subdivision for attainable housing, Wilde said. For instance, if a developer proposes to build 100 units, and the city requires 2% to be donated, the trust would obtain two lots.
However, Wilde said she prefers incentivizing builders the "positive way."
If the trust builds new homes, Wilde anticipates houses being ready for purchase in an estimated 2 1/2 years, but if properties are rehabilitated, they could become available sooner.
Those who want to get involved with the Housing Action Coalition can request to join the mailing list via email. Click here to learn more about NeighborWorks Mountain Country Home Solutions and here to learn more about Sun Country Home Solutions.
Copyright St. George News, SaintGeorgeUtah.com LLC, 2022, all rights reserved.
Alysha Lundgren joined the St. George News team in 2022. She began her career as a freelancer, writing resource articles for families of children with disabilities. She's also covered topics such as astronomy, recreation and nature. Originally from Nevada, Alysha fell in love with Utah quickly after moving to Cedar City. In her free time, she enjoys wandering and photographing Utah's gorgeous landscapes or hunkering down in a blanket to play video games or read a good book.