The 'Game of Thrones' universe is filled with intriguing individuals and you won't ever get to know how the smallest of characters might prove to be the key factor in someone's defeat. With 'House of the Dragon' just around the corner, the prequel series promises to be a force to be reckoned with and introduce viewers to characters that will take everyone's breath away. Set 200 years before the events of 'Game of Thrones,' the prequel mainly focuses on how House Targaryen went into a civil war after Princess Rhaenyra was betrayed and not given the Iron Throne as promised by her father King Viserys.
One of the key players in this story is Lady Alicent Hightower (Olivia Cooke), a member of the Hightower clan who married King Viserys (Paddy Considine) after the death of Rhaenyra's mother. In all the promos that have been released by HBO, we sense that Princess Rhaenyra and Lady Alicent shared a great bond together when Rhaenyra was young. However, everything changed when she married Rhaenyra's father. Apart from having a sour relationship, Alicent played a key role in keeping Rhaenyra away from King's Landing and the Iron Throne.
ADVERTISEMENT
RELATED ARTICLES
'House of the Dragons' EARLY REACTIONS: Critics praise 'incredible' series, say 'it's akin to early Thrones'
ADVERTISEMENT
George RR Martin wanted 'House of the Dragon' to accurately showcase these THREE key details from book
Olivia Cooke as Alicent Hightower in 'House of the Dragon' (HBO)
ADVERTISEMENT
Let's dig a little deeper and get to know more about here.
Who is Lady Alicent Hightower?
Born in 88 AC, Alicent Hightower is the daughter of Otto Hightower and a member of the House Hightower. There is literally no information about Alicent's mother and even in the books, there is no mention of her. She was never seen in the scenes at the royal court, which implies that Alicen't mother died years before 'Dance of the Dragons'. Nevertheless, in her youth, Alicent was said to be one of the most gorgeous-looking maidens in Westeros, but also precociously clever.
She used to accompany her father to the court when he was named the Hand of the King by King Jaehaerys I Targaryen in 101 AC. Alicent became a constant companion of King Jaehaerys, whose health was failing. She fetched his meals, helped him wash and dress, and read to him. While on his deathbed, King Jaehaerys mistook her for his daughter and cared for her. Alicent never left the court after Jaehaerys' death because her father would go on to serve as the Hand of the King for King Viserys as well.
ADVERTISEMENT

Emily Carey as Alicent Hightower and Milly Alcock as Princess Rhaenyra Targaryen in 'House of the Dragon' (HBO)
She started spending more time at the court and eventually caught King Viserys' eyes. His wife, Queen Aemma Arryn, had just died and his entire council was requesting him to marry again. Although a lot of suggestions were given to the King, he went out of the way and chose Alicent as his next partner. They got married in 106 AC and as soon as they became man and wife, rumors started floating around that Alicent had slept with King Viserys even when Queen Aemma was still alive. The marriage took place and all their close ones were really happy, even Princess Rhaenyra Targaryen. Initially, they shared a great bond with each other, but as soon as Alicent gave birth to her three children, their relationship became sour.
Alicent was not happy that Rhaenyra was still the heir to the throne and once Rhaenyra went to Dragonstone, situations worsened. When King Viserys I Targaryen died in his sleep in King's Landing in 129 AC, a small council was called and plans were made to make Prince Aegon the new leader of the house, instead of Princess Rhaenyra. Without wasting any time they started the coronation and at Dragonstone, Rhaenyra didn't even know that her father has died. As soon as she got to know about her father's demise and the coronation of her step-brother, Rhaenyra held a coronation at the Dragonstone and wore the crown that was worn by her father.
ADVERTISEMENT


Olivia Cooke as Alicent Hightower in 'House of the Dragon' (HBO)
After hearing of the rival coronation of Rhaenyra, Alicent, Helaena, and Grand Maester Orwyle urged Aegon to offer generous terms to Rhaenyra, allowing her to remain the lady of Dragonstone. Meanwhile, she asked Rhaenyra to accept Aegon as the new king and made it clear that the Iron Throne belongs to her children. However, Rhaenyra refused to believe that and that was the beginning of the end for House Targaryen.
ADVERTISEMENT
Who plays Lady Alicent Hightower in 'House of the Dragon'?
The show will feature two versions of Alicent Hightower. Emily Carey will be portraying young Alicent while Olivia Cooke will be seen playing the older version of the character.
Emily Carey
Born on April 30, 2003, Emily Carey began her career by doing supporting roles in British TV shows like 'Casualty' and 'Get Even.' However, her moment of glory came in 2017 when she played the role of young Diana Prince (Wonder Woman), portrayed by Gal Gadot as an adult, in the DCEU movie 'Wonder Woman.' She also went on to play the role of young Lara Croft in the 2018 movie 'Tomb Raider.'
ADVERTISEMENT
'Where is Anne Frank,' 'Monster Family 2,' 'Houdini and Doyle,' and 'The Lost Girls' are some of the shows she has been a part of.
ADVERTISEMENT
Olivia Cooke
One of the brightest talents working in the entertainment industry right now, Cooke needs little introduction. Initially, she began her acting career by doing a lot of theatre productions and made her television debut with the 2012 series 'Blackout'. 2013 turned out to be an amazing year for Cooke as she got the role of Emma Decody in the blockbuster TV series 'Bates Motel'. She received a lot of praise for her acting in projects such as 'Ouija', 'Vanity Fair,' and 'Me and Earl and the Dying Girl,' for which she was nominated for the Empire Awards.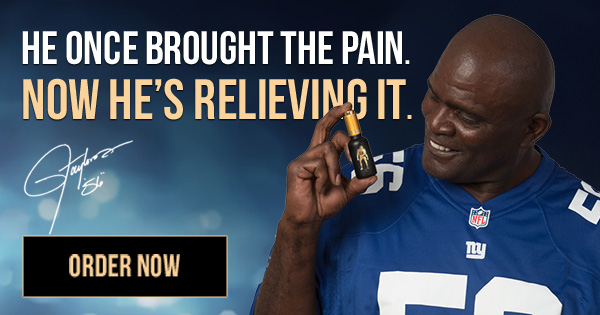 ADVERTISEMENT
The actress played the role of Artemis in Steven Spielberg's sci-fi movie 'Ready Player One' and garnered worldwide praise for her acting. Without any doubt, 'House of the Dragon' will undoubtedly be one of the biggest titles of her career and might make her a global star. While talking about her character in an interview with Vogue, Cooke revealed that Alicent is exactly the opposite of how she is in real life. She added, "I'm such a staunch feminist, and to play someone who—to put it mildly—believes in tradition and has been molded and groomed by her father to be a pawn in his political ambitions was really interesting."
We hope to see a thunderous performance from her.
'House of the Dragon' premieres exclusively on HBO and HBO Max on Sunday, August 21.
ADVERTISEMENT