Analysis
Mark Etheridge – April 10, 2022
>> SATURDAY SCOREBOARD
>> PLAYER POWER RANKINGS: C | 1B | 2B | SS | 3B | OF | SP | RP
>> Rogers' Five Takeaways From TCU-Texas
>> Fitt on the Rise of Southern Miss' Hunter Riggins
>> Sorenson on Nevada Derailing Red-Hot UNLV
Hokies Serving Notice
After smashing NC State 21-10 on Friday, Virginia Tech followed that effort with a series-clinching 8-2 victory Saturday. The Hokies have won 10 of the last 11 games and are making their claim as an ACC contender. In Saturday's victory, Hokie shortstop Tanner Schobel slugged a pair of home runs in a 3-for-5 day. Drue Hackenberg started on the mound and kept the potent Wolfpack lineup under wraps, holding them to six hits in seven innings. He struck out eight and did not walk a batter to move to 6-0 this season. The Hokies, now 7-5 in ACC play, go for the home sweep Sunday while NC State, who entered the series winners of seven of their last eight, is now 6-7 in ACC action.
Bama Holds Lead, Takes Series in Oxford
In a game where both offenses traded punched, Alabama outlasted Ole Miss 12-10 in 10 innings to take the series in Oxford. Two weekends ago, Alabama saw their bullpen blow a pair of late leads as they dropped a series at Mississippi State. After winning 7-4 Friday, Alabama led 3-1, trailed 7-3, led 10-7, and then snapped a 10-10 tie with Zane Denton's two-run, tenth inning home run. This time, they did not blow the final lead and head into Sunday with a chance at a rare road sweep. Ole Miss slugged six home runs in the game, with shortstop Jacob Gonzalez smashing three of them. Tim Elko had the most dramatic blast with a game-tying dinger in the bottom of the ninth. Alabama had three hits each from Andrew Pinckney and Drew Williamson, the latter claimed a grand slam. Ole Miss continues to show great promise at the plate but they are still figuring out the plan on the mound.
Tigers Win Another Tight One
LSU claimed its second road SEC series of the season (Florida was the other) with another hard-fought victory over Mississippi State. The Tigers won Friday with a furious last at-bat comeback and won Saturday 4-3 scoring three in the first and holding on from there. Six LSU pitchers stranded a dozen MSU batters in the one-run win, with Paul Gervase once again closing out the victory. LSU chased MSU starter Parker Stinnett in the first with Jacob Berry's three-run home run. Jordan Thompson added their other run, providing the winning margin. RJ Yeager and Kamren James homered for the Bulldogs, who got six solid innings from Brandon Smith.
Gators Hand Hogs First SEC Series Loss Since 2019
Florida had dropped its last two series, a home one to LSU and a sweep on the road at Georgia. With second-ranked Arkansas coming to Gainesville, most expected that series losing streak to continue, especially after the Razorbacks beat Gator ace, Hunter Barco, in game one. Instead, Florida clawed back to even the series Friday and earned a hard-fought 9-7 victory Saturday to take the series. Florida led 4-0, then 7-4, before Arkansas tied the game in the eighth. The Gators rallied to take the lead In the bottom of the eighth and retired the Hogs in order in the final frame. This was Arkansas' first SEC series loss of the season and first since 2019, spanning 13 series.
Hurricanes Win Twelfth Consecutive
In the weekend's marquee series, Miami takes the crown. The Hurricanes now have a dozen straight wins and this recent 5-4 wobbling of third-ranked Cavaliers to take the series. Virginia scored four in the fourth to lead 4-2 but that's all they would get as four Miami relievers put up 4.2 innings of zeroes. Yohandy Morales, Jacob Burke, and Zach Levenson all homered for the 'Canes, who turned the game over to Andrew Walters for his tenth save.
Louisville Walks Off North Carolina
Louisville evened its series with North Carolina with a tenth-inning, walk-off home run by Ben Metzinger. The Cardinals led early 6-2 and 8-6 in the ninth before the Heels roared back to force free baseball when a ball was dropped in deep right field with two outs. Metzinger led the Cards with three hits while Dalton Rushing and Ben Bianco also homered. Danny Seretti and Alberto Osuna went deep for the Heels.
Mountaineers Continue To Impress
West Virginia is serving notice to the Big 12. They won a series at TCU last weekend and just clinched a series over Baylor with an 8-4 win Saturday. Ben Hampton led the way on the mound with 7.2 innings of six-hit, two-run ball. Austin Davis had three hits and Victor Scott drove in four runs to pace the Mountaineer attack. WVU sits in first place in the Big 12 heading into Sunday's series finale.
Releasing Frustration
Vanderbilt had dropped its previous six SEC games heading into Saturday's game at Auburn. The Commodores removed any doubt about a seventh consecutive loss with a nine-run, fourth inning in route to a 19-4 victory to even the series. Jack Bulger had five hits including a home run, Dominic Keegan had three doubles and a dinger, and Spencer Jones had three hits with a home run to pace the 23-hit attack. Sonny DiChiara hit his ninth home run of the season for Auburn in the loss.
Sun Belt Shootout
Georgia Southern earned a huge road sweep in the Sun Belt with a 13-11 victory over Texas State. The Eagles used a six-run fifth and five-run seventh and withstood a pair of four-run Bobcat frames for the win. Jason Swan had three hits for GSU while Sam Blancato and Kyler Hultgren each homered. Texas State hit six home runs in the loss, with John Wuthrich getting two of them. Others going deep were Daylan Pena, Justin Thompson, Wesley Faison, and Peyton Lewis.

Irish Streaking
Notre Dame won its seventh straight game with an 8-1 victory over Clemson. The Fighting Irish hit four homers with Carter Putz going 3-for-5 with a dinger and five RBIs. Danny Neri added three hits as well. Austin Temple fanned nine in 5.1 innings of shutout ball.
UConn Bullies St. John's
Erik Stock had an inside-the-park home run in the first inning as Connecticut pummeled St. John's 13-0 to clinch the series. Stock had four hits and four runs in the win. Korey Morton added four more hits and Casey Dana had three.  Pat Gallagher threw a complete game, shutout on the hill, and limited the Red Storm to four hits.
'Noles Get Even
Florida State evened its series at Georgia Tech with a 9-6 victory. Alex Toral and James Tibbs each homered for the Seminoles, who had a dozen hits in the game. Meanwhile, Chandler Simpson and Kevin Parada had three hits each for Georgia Tech. The game was tied in the eighth before FSU scored one in the eighth and two in the ninth to secure the win.
𝙉𝙊𝙇𝙀𝙎 𝙒𝙄𝙉!
Scolaro works a perfect 9th and this series is even.
WP: Hare (1-0)
SV: Scolaro (3)
HR: Tibbs (6), Toral (8) pic.twitter.com/ffXnt3Oot7
— FSU Baseball (@FSUBaseball) April 9, 2022
Patriots Win Wild One
Dallas Baptist won a wild one over Missouri State 17-16 to clinch the MVC series. The Patriots 10-3 in the third before MSU tied the game at 10-10 in the fourth. DBU then led 17-10 before a six-run seventh drew the Bears within a run. Ryan Wrobleski had four hits for DBU while Kace Grady added a pair of home runs. Jaden Rolffs had a pair of doubles and six RBIs for MSU. Dakota Kotowski had three hits, a homer and four RBIs as well.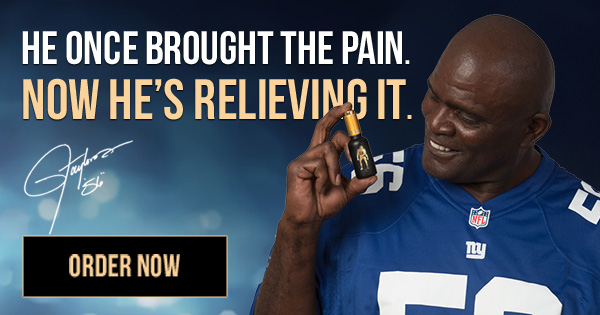 Dirtbag Demolition
Long Beach State exploded for 32 hits and five home runs in a 28-2 victory at Cal Poly. The 49ers were led by Charlie Loust's two home runs, and Sebastian Murrillo, Rocco Peppi, and Chase Luttrell each had four hits. Luis Ramirez started for Long Beach and worked two innings (40 pitches). He allowed a hit, walked three, struck out a pair, and surrendered two unearned runs. Juaron Watts-Brown worked four hitless innings in relief to get the win.
Bedlam Strikes in Stillwater
Oklahoma State overcame a three-run deficit in the eighth and walked off Oklahoma 8-7 in the bottom of the ninth. Marcus Brown scored the winning run on a wild pitch. All three games these teams have played this season have been decided by one run. Oklahoma scored three in the fourth inning to tie the game and four in the seventh to take the lead. OSU rallied back to tie the game in the eighth before the walk-off win to even the weekend series. Roc Riggio hit a pair of home runs and drove in five. The teams play again Sunday.
Cougars Shock Wildcats
Washington State entered the weekend 10-18 and 2-10 in the conference, losers of 11 of their last 12. Two days later, they have a road series win over #11 Arizona after beating the Wildcats 6-5 Saturday. The game was tied into the ninth when Kyle Russell connected with his second RBI single in as many innings to give the Cougars the lead. Grant Taylor pitched seven innings for the Cougars and Chase Grillo worked the two final, scoreless frames to complete the upset.
In other series of note, Tommy Sacco went 4-for-4 with a pair of doubles as TCU evened its series with a 7-5 win over Texas in Austin. The Frogs led 6-2 in the second chasing Texas starter Tristan Stevens after two. TCU reliever Caleb Bolden worked 4.2 innings of three-hit, one-run ball to keep Texas at bay … Rutgers moved to 7-1 in the Big 10 as they claimed a series win at Nebraska. This was the ninth consecutive victory for the Scarlet Knights. Tony Santa Maria broke up a tie game in the eighth with a two-run home run … UTSA's Ian Bailey hit a three-run homer to tie Old Dominion in the ninth and Ryan Flores drove in the game-winner in the 11th inning as the Roadrunners beat Monarchs to even their C-USA series … Liberty rode starter Dylan Cumming for eight innings as they defeated FGCU 8-3 to take the series. The Flames used a homer from Three Hillier in the victory … Tennessee trailed early for the second consecutive game but exploded late to beat Missouri 11-4 to take the series. Jordan Beck hit a grand slam as the Vols added four home runs in the win … Texas A&M exploded to take the rubber game over Kentucky 17-3. Ryan Targac hit for the cycle and drove in five runs and three Aggie arms held Kentucky to five hits … South Carolina took advantage of 11 walks to defeat Georgia 13-7 Saturday to even the series. USC starter Will Sanders fanned nine in 6.1 innings.