What is Hilary Duff's net worth? 
Net Worth:$25 Million
Age:33
Born:September 28, 1987
Country of Origin:United States of America
Source of Wealth:Professional Actress
Last Updated:2021
Introduction  
Hilary Duff is an American actress and singer.
Duff began her acting career at a young age and quickly became a teen idol as the title character of the television series 'Lixxie McGuire' in the theatrical film based on the series, 'The Lizzie McGuire Movie' in 2003. She has appeared in numerous films in 'Cadet Kelly,' 'Agent Cody Banks,' 'Cheaper by the Dozen,' 'A Cinderella Story' and 'Cheaper by the Dozen 2'.
As of 2021, Hilary Duff's net worth is estimated to be roughly $25 million. 
Early Life 
Hilary Erhard Duff was born on the 28th of September, 1987, in Houston. Both Hilary and her sister Haylie enrolled in singing, acting, and ballet classes. The sisters moved to Los Angeles with their mother. They quickly joined the audition circuit and eventually landed many commercials between the two of them.
In 1997, Duff landed a minor role in the series 'True Women'. The following year, she landed her first major starring role in the movie 'Casper Meets Wendy'.
Career 
In 2001, Duff premiered in the title role of the show that would make her a household name in the series 'Lizzie McGuire'. She would go on the appear in 65 episodes of the series. In 2003, she appeared in the theatrical film version of the show. In August 2019, it was announced that Hilary would executive produce a reboot of the series for Disney +.
During the show's run, Disney earned more than $100 million from merchandise sales alone. Duff earned $15,000 per episode of Lizzie McGuire, a little under $1 million for the full series. 
She earned another $1 million the same year to co-star in 'Cheaper by the Dozen.' She would earn $2 million in 2005 to appear in that movie's sequel.
Duff earned $2.2 million for 'A Cinderella Story,' and $2 million apiece for 'Raise Your Voice,' 'The Perfect Man,' and 'Material Girls.' 
Duff has appeared on many television shows in guest roles, including 'Gossip Girl,' 'Beauty & the Briefcase,' and 'Younger.' She has also appeared in several independent films, including 'War, Inc,' 'According to Greta,' and 'Bloodworth.' 
As of 2021, Hilary Duff's net worth is estimated to be roughly $25 million. 
How Does Hilary Duff Spend Her Money?
Hilary Duff spends money on real estate and cars. 
Hilary Duff's Home 
In 2004, Duff spent $3.5 million on a nearly 10,000 square-foot home in the LA suburb of Toluca Lake. She listed this home for sale in 2010 for $7 million, eventually finding a buyer for $6.5 million. Also, in 2010, Hilary and Mike Comrie spent $3.85 million on a home in Beverly Hills. In 2916, she spent $2.695 million on a newly-built home in Studio City, California. 
Hilary Duff's Cars 
Duff owns cars such as a Porsche 911 Carrera, a Mercedes G Wagon, a Porsche Panamera, and a Range Rover Vogue. 

Highlights
Here are some of the best highlights of Hilary Duff's career:
Lizzie McGuire (Sitcom, 2001 – 2004) 
The Lizzie McGuire Movie (Movie, 2003) 
A Cinderella Story (Movie, 2004) 
The Perfect Man (Movie, 2005) 
Gossip Girl (TV Show, 2007 – 2012) 
Flock Of Dudes (Movie, 2015) 
Favorite Quotes from Hilary Duff
"I stopped going to school in the middle of fourth grade. Everyone grows up with the peer pressure, and kids being mean to each other in school. I think that's such a horrible thing, but I never really dealt with it in a high school way." – Hilary Duff
"I always feel like I'm in the five- to 10-pound struggle, but my life is so busy. I'm just not that concerned, really. I'm normal and I'm perfectly happy being that way. Some weeks I'm like, 'Man, my clothes are fitting so good,' and then some weeks, I'm, like, 'I need to cut back on a few things,' but that's it. I don't fall into the trap of having to be 110 pounds." – Hilary Duff
"So what are you suggesting?" Grandfather asked. "We find a more acceptable group of people, then bring the Sacrifice to them? How do you propose we find them, a Facebook post? 'Click here to apply for eternal life'?" – Hilary Duff
"I'm not scandalous. I think it's actually embarrassing to be in those, yet some people will do anything to be in those magazines. I'm happy with who I am, and I'm happy with the way people portray me. If it's too normal, than that's their opinion." – Hilary Duff
"I'd seen Sage bleed. I'd made Sage bleed. Not that it hurt him any; he healed so quickly…In smaller doses it has incredible healing powers. Ben's voice rang out in my head. I remembered he said that earlier, about…the Elixir of Life.The crackpot, completely bogus, absolutely insane Elixir of Life." – Hilary Duff
3 Life Lessons from Hilary Duff
Now that you know all about Hilary Duff's net worth and how she achieved success; let's take a look at some of the lessons we can learn from her: 
1. Believe In Yourself 
If you don't believe in something, you'll lose yourself completely.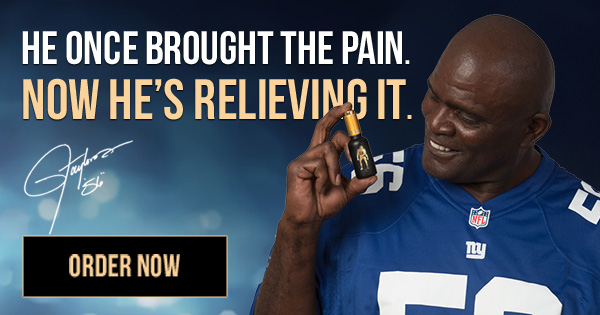 2. Don't Give a Shit 
People are going to say what they want to say and think what they want to think. 
3. Distractions 
It's hard to stay true to yourself and what you want in life when there are so many distractions and so much craziness going on around you.
Summary 
Hilary Duff is an American actress and artist who was born in Houston, Texas. Her older sister Haylie Duff would also later become an actress. 
As of 2021, Hilary Duff's net worth is estimated to be roughly $25 million. 
What do you think about Hilary Duff's net worth? Leave a comment below.