FORT COVINGTON — Shot after shot rained in on the nets out on the open ice at Tom Cavanaugh Arena last month.
Each attempt on the goal by the Salmon River boys hockey team was with conviction.
The Shamrocks were awaiting head coach Tim Cook to emerge from the locker room. It was the second day of practice, about eight months removed from Salmon River's final stand at its rink during the 2021 abbreviated season. The Shamrocks in those nine games were an unbeaten 8-0-1.
The Shamrocks, this 2021-22 season, look to duplicate this success; this time with hopes that the season's road will lead to sectional playoffs, following a year without a postseason during the abbreviated winter.
Salmon River is poised to return 19 players from March's roster, among 35 players out for the team.
"Our strength is our depth," Cook said. "We have three goalies returning. We have, five or six (defenders) coming back. Ten to 12 forwards (are) coming back."
The Shamrocks are not only returning key pieces from last hockey season, but also transferring members of a group that won Section 10 Class B's boys soccer championship together, from the grass to the ice.
Cook, who coached that soccer team, believes the players' experience with one another can go a long way.
"I think if you look at soccer … you can trace back even from the year before, a lot of the kids played hockey, too," Cook said. "One of the things that's nice about this is, these are all the minor hockey kids who have played together most of the way through. It's been a build. Just like soccer, it's been a 12-year build."
The team is confident in how far it can reach down its bench for production, with a group that already knows how to work as a cohesive unit.
"Molding together, playing with each other all the way up, through — it gives a little bit of an advantage," said Evan Collette, a soccer and hockey player. "You know how to work with them and that's a big key. You can be a superstar, but you have to have a team player."
Seventeen miles southeast of Salmon River, Malone's team looks to capitalize on its own depth. The Huskies have "30-plus" players for its roster, leading head coach Kyle Mathieu to believe the team can consistently swap players in and out.
"I also think we're starting to build a strong camaraderie among most of the guys," Mathieu said. "You wouldn't think that'd be an important part of going out there and winning hockey games — but it really is. When you get in those championship games, everyone has talent. What separates good teams from great teams, is being able to give up the puck for the winning goal."
The Huskies hope to wield a deep depth chart for the majority of the season, after struggling to keep chunks of its roster on the ice during the spring's abbreviated winter season — whether in relation to quarantine or injuries.
"I'm just hoping we're able to play hockey again," said the Huskies' Owen Burditt, who missed time in the spring with an injured collarbone. "Maybe next year without the masks, hopefully. But, I'm pretty excited for this year."
The last time Section 10 hockey held its own championship was March 2, 2020, when Ogdensburg Free Academy and Massena won championship games at Cheel Arena.
COVID-19 ended the season before the state semifinals, depriving Massena of a chance to play in the Division I final four in Buffalo.
Last year COVID-19 also caused a very limited season, with some teams playing as few as one official game.
But boys and girls hockey is back and teams hope to have as normal a season as possible, complete with a full state playoffs.
Massena figures to be the favorite in Division I, which consists of just three teams. Canton was a young team two years ago and will feature more veterans, age-wise, this year. Potsdam was also below .500 two years ago.
Division II was tight two year ago with Norwood-Norfolk, Ogdensburg Free Academy, Salmon River and Malone all within six points of each other for the top four spots.
In addition to St. Lawrence Central and the Islanders, Division II features the return of Tupper Lake, which played a shortened schedule last year.
Girls hockey will look a little different as Salmon River, which has been one of the top teams in the section, will not field a squad.
The Section 10 division features Potsdam, Massena, Canton and the Islanders. Malone will compete in Section 7 along with Plattsburgh, Sara-Lake Placid and Beekmantown.

Roster: J.J. Ahlfeld (Fr. D), Scotty Ahlfeld (Sr. D), Joshua Aldous (Jr. F), Joshua Ayrassian (Fr. F/D), Kaden Baxter (Sr. F/D), Drew Blevins (So. F), Nolan Bombard (Jr. F), Cayden Cady (Sr. F), Logan Carrier (Jr. D), Cade Chezum), Jr. G), Daniel Creurer (Fr. G), Landan Denner (So. G), Reid Doyle (So. D), Caleb Hartmann (Fr. F), Tanner Hazelton (Sr. F), Carter Lesperance (Fr. F), Jonney Mclear (So. F/D), Connor Mudge (Jr), Jack Murray (So. F), Brandon O'Shea (So. F), Garrett O'Shea (So. F), Garritt Palmer (So. F), Rhett Palmer (Sr. F), Jude Parker (Fr. F), Douglas Premo (Jr. G), Bowen Rodriguez (Jr. F), Nathaniel Romano (Jr. D), Jacob Rosales (So. F), Tanner Stowell (Jr. F), Hayden Todd (Sr. G).
Roster: Aidan Aldous (Jr.), Dakota Allen (Sr.), Zach Barney (Sr.), Seth Collins (Jr.), Owen Converse (Fr.), Thomas Eggleston (Jr.), Cade Fregoe (Fr.), Brady Frost (Fr.), Brian Hurlbut (Jr.), Carter King (So.), Jake Linstad (So.), Christopher Marasco (Jr.), Cory Monacelli (Fr.), Salvatore Perretta (So.), Payton Puente (Jr.), Aronhaiwaks Rice (So.), Bayley Rochefort (Jr.), Benjamin Rogers (Sr.), Jacob Smutz (Jr.), Ryder Sunday (So.), Trysen Sunday (Jr.), Connor Terry (Sr.), Benjamin Thompson (So.), Connor Trimboli (Fr.), Zane Wilmshurst (Sr.).
Roster: Tyler Berkman (So. F), Jaxon Bernard (So. D), Lucas Cruikshank (So. D), Bryan Dillon (So. F), Alden DiMarco (Jr. D), John Duffy (So. F), Cooper Grant (Fr. F), Devin Green (So. F), Brodey Hughes (So. D), Patrick Kelly (Fr. F), Liam Langstaff (Fr. F), Tyler Martin (So. F), Liam McCargar (Fr. D), Samuel Reynolds (Jr. F), Chaze Rozler (Fr. G), Tyler Scott (Sr. F), William Sullivan (Fr. F), Christos Theodore (So. F), Coleman Warpula (Fr. D), Bryce Yette (So. F).
(Thousand Islands/ Alexandria) Islanders
Roster: Joe Papin (Jr. F), Cooper Bennett (So. F), Hunter Garnsey (So. D), Owen Johnson (So. D), Colin Hynes (Fr. F), Tarin Thompson (So. D), Kyle Deluke (Jr. F), Jack Bashaw (So. D), Nick Fox (Jr. D), Sam Madison (Jr. F), Joe Duda (So. D), Jacob Johnston (So. F), Chris Ogden (Jr. G), Danny Moore (Jr. D), Sawyer Brown (Fr. F), Jakob Lynch (So. F), Morgan Fox (Fr. F), Traigh Kittle (Fr. F).
Roster: Owen Burditt (F), Trent Carriero (F), Gavin Charland (F), Liam Davis (F), Ayden DeBose (F), Treviyn Deuyour (G), Samuel Eells (F), Donovan Guerin (F), Matthew Hadlock (F), Cade Holobrook (F), Nolaan Hungerford (Fr), Jake Kaska (F), Owen Lockwood (D), Seth Lockwood (F), Talen Manley (F), Dawson Miletich (F), Cooper Monette (D), Jack Monette (D), Garrett Niles (D), Tristan Norman (D), Cameron Perras (F), Eli Race (D), Kristopher Richards (F), Eli Rivera (F), Witt Rogers (D), Carson Roy (G), Tristen Russell (D), Jeremiah Scharf (F), Jonathan Scharf (F), Brock Spaulding (F), Logan Spaulding (F), Lincoln Stone (F), Alex Willett Jr. (F), Nolan Wood (F), Porter Wood (D).
Roster: Caleb Averill (So. G), Chase Sessions (Jr. F), Zach Sessions (Jr. D), John Friot (So. F), Rhett Ashley (Sr. D), Kaiden Irish (8th D), Reese Grant (So. F), David Nelson (So. D), Gavin Phillips (Sr. F), Ace Jenkins (Jr. F), Matt Reed (Jr. D), Jayden Grant (Sr. F), Jace Williamson (Jr. F), Kyle Murphy (So. D), Parker Harris (Fr. F), Brock Cousineau (Fr. D), Keegan Newtown (Sr. D), Braeden Bethel (Jr. F), Ryley Ashley (Sr. F), Andrew Favreau (Jr. F), Dylan Lauzon (So. D), Graham Hill (Sr. G), Layton Conte (Jr. F), Anthony Fiacco (So. F), Zach Weaver (Fr. F), Jamie Ling (Fr. F).
Roster: Derek Barr (Sr. D), Connor Brown (So. D), Gabriel Clark (Jr. D), Drew Costello (Sr. D), Bryan Doser (Fr. F), Trent Farrand (Fr. D), Tegan Frederick (Fr. F), Cooper Garvey (Sr. F), Camden Griffith (Fr. F), Theodore Hewko (So. F), Dylan Irvine (Jr. F), Chase Jacobs (Sr. F), Ty Jacobs (Fr. G), Trent Lovley (Sr. F), Landin McDonald (Jr. D), Jack Mills (Jr. F), Drew Piercey (Sr. G), Nicholi Ramsdell (Fr. D), Ian Sovie (Sr. G), Tyler Sovie (Fr. F), Kaleb Spears (Sr. D), Austin Thornhill (Fr. D), Griffin Wert (Jr. D), Holden Woods (Sr. F), Nathan Woods (So. F).
Roster: Ashton Adams (Jr. F), Jesiah Adams (Fr. D), Brayden Cutler (So. G), Michael Donie (So. F), Charlie Down (So. F), Jace Dutch (Jr. G), Connor Foster (Sr. D), Merrick Frary (Fr. D), Kade Hayes (Sr. D), Gabe Hornung (Sr. F), Darrick Lamay (So. D), Andrew Lamora (Jr. F/D), Josh Lyon (Sr. F), Payton Phippen (Fr. F), Connor Provost (So. F), Collin Sirles (Fr. F), Zach Strawser (Jr. G), Avery Zenger (So. G).
Roster: Rylan Adams (Jr.), Tehanerahtaiens Barnes (Sr.), Wyatt Benedict (Jr.), Bronson Bero (So.), Ryan Bouchey (Jr.), Rick Chatland (Jr.), Evan Collette (Jr. F), Kade Cook (Jr.), Crayton Cree (Sr.), Alexander Delormier (Fr), Connor Dishaw (Jr.), Ethan Gibson (Fr.), Carter Jackson (Jr.), Carter Johnson (So.), Dylan Johnson (Fr.), Camrin King-Gorman (Sr.) Michael Lazore (So.), Chase Lewis Jr.), Luke Miller (Jr.), Carsten Mitchell (Jr.), Ethan Moulton (Sr.), Sam Moulton (Fr.), Kollin Stowell (Jr.), Evan White (Sr.), Eystn Wylie (Sr.).
Roster: Avery Amell (Jr. F), Philip Beaudette (So. D), Grant Bencze (So. D), Jack Brooker (Fr. F), Bauer Callaghan (Fr. F), Cooper Cuttaia (Fr. D), Garrett Dewyea (So. F), Logan Flagg (So. F), Mason Fowler (Fr. F), Jack Guerette Desmarais (Jr. F), Jessie Kavanagh (Jr. D), Karter Kenniston (Fr. D), Philip Lindsay (Fr. D), Kyler McClain (Fr. F), Gavin Mitchell (Fr. F), Kadeen Robert (So. F), James Savage (Sr. F), Griffin Shaheen (So. F), Lucas Shaheen (Jr. F), Jamin Whitmore (Jr. G), Ryder Willett (So. F), Tyler Wood (So. G).
Immaculate Heart Cavaliers
Roster: Jaret Bach, Brit Dicob, Tanner Esposito, Logan Gilbert, Nate Gray, Joey Harvill, Garrett Hudon, Elijah Johnston, Luc LaFex, Connor Lamb, Pat Loveland, Sean Loveland, Nick O'Donnell, Owen O'Donnell, Jayden Romig, Julian St. Croix, Owen VanBrocklin, Nate Ward, Colin Whitmore, Ben Wiley.
Roster: Dawson Cory (Sr., F), Bailey Dalin (Sr., F), Matthew Olson (Sr., F/D), Casey Wilson (Sr., D), Riley Ballou (Jr., D), Zach Blevins (Jr., F), Collin Bennett (Jr., G), Joseph Brodeur (Jr., D), Cameron Call (Jr., F/D), Bryce Goodnough (Jr., F), Eric Mashaw (Jr., F), Owen Newton (Jr., F), David Stern (Jr., F), Brayden Walker (Jr., D), Jake Amidon (So., F), Hunter Hall (So., F), Steven Saber (So., F), Brady Cowley (Fr., F/D), William Francisco (Fr., G), Codie Mashaw (Fr., F), Mason Worns (Fr., D).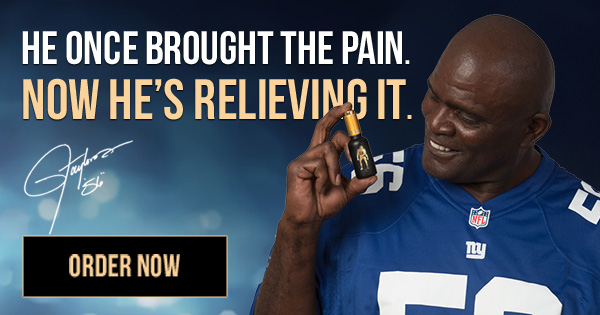 Roster: Chloe Baxter (So.), Myrah Bullock (7th), Eliza Creurer (8th), Cate DeCoteau (Sr.), Lucy DeCoteau (So.), Emily Estabrooks (So.), Anna Hoose (8th), Tessa Hubbard (7th), Mia Jeneault (Fr.), Emma Logan (So.), Ella Mousaw (Fr.), Ava Murphy (So.), Abbigale Nee (Fr.), Sarah Rodee (Sr.), Katherine Smith (Sr.), Grace Southwick (Jr.), Madelynn Southwick (Fr.), Taylor Stoll (Fr.), Callie Tebo (8th), Kylee Todd (So.), Quinn Woodward (Sr.).
Coach: Alexander Kormanyos.
Roster: Taylin Armstrong (Jr. F), Hailey Boyce (Jr. G), Ainsleey Cromie (So. F), Bella Cromie (Sr. D), Lindsay D'Arienzo (So. F), Amerie Delormier (Fr. D), Brynn Deshaies (8th F), Isabella Drake (So. F), Mackenzie Garrow (Sr. G), Lauren Henning (8th D), Audrey Hurlbut (So. D), Joie-Lynn Jabaut (8th F), Karenhatironhtha Johnson (So. F), Hailey LaShomb (Fr. D), Ella Matejcik (Fr. F), Kenna O'Brien (Fr. D), Harper Oakes (So. F), Sophia Prentice (Fr. F), Brooke Terry (So. F), Jocelyn White (8th G).
Roster: Rylie Bicknell (8th), Lauryn Bigwarfe (Jr.), Isabel Boyd (Jr.), Jessika Bullock (Jr.), Adalee DiMarco (Fr.), Danielle Emerson (So.), Leah Guerard (Sr.), Ava Johnson (Jr.), Erin Lantry (Fr.), Sophie Lauzon (Sr.), Megan McCarthy (Sr.), Keegan McGaheran (So.), Anna Nelson (Sr.), Grace Olson (8th), Alexis Smith (Fr.), Madi Tessier (So. G), Madison Weaver (Sr.).
Roster: Gina Norcross, Chloe Cook, Anna Monette, Lindsey Durant, Whitney St. Hilaire, Alyx St. Hilaire, Koral Tarbell-Mitchell, Olivia Laflesh, Julia Perras, Grace St. Mary, Olivia Cook, Cameran Stone, Claudia Laplant, Kimora Swamp, Vail St. Hilaire, Murphy Maguire, Taytum Cook-Francis, Emma Montevago.
(Thousand Islands/ Alexandria) Islanders
Roster: Julianne Angus, Jalynn Castro, Zoey Cunningham, Kylie Cushman, Kali Finley, Grace Folsom, Carrie Getman, Piper Gonas, Mary Hinckley, Julia Hollister, Teegan Kittle, Rees Lynch, Emily Phinney, Meka Robbins, Jensen St. Croix, Emily Sutton, Addison Swenson, Alison Swenson, Sophia Watts.
As an Amazon Associate I earn from qualifying purchases.